Aloha!
So, I've been absolutely distracted by the cumbersome of the cryptos upswing, downswings and no swings on the daily basis. I'm so very guilty for the simple fact that I really wish this cryptos evolution a great success at this moment of now. I think that's what the lightning network stands for. Anyhow, this morning I had to remind myself of the smaller things in life that have always brought me joy.
This morning I took some small deep breaths, stepped outside to greet my beautiful plants. Honestly, I don't think they really care too much if neglected but they have always return the gratitude for loving them.
Here are some of my favorite plants that have always made me smile and some things I have done to improve their live. Thus improved mine.
Papaya tree is so full of large fruits that I have to help her stabilized during windy day...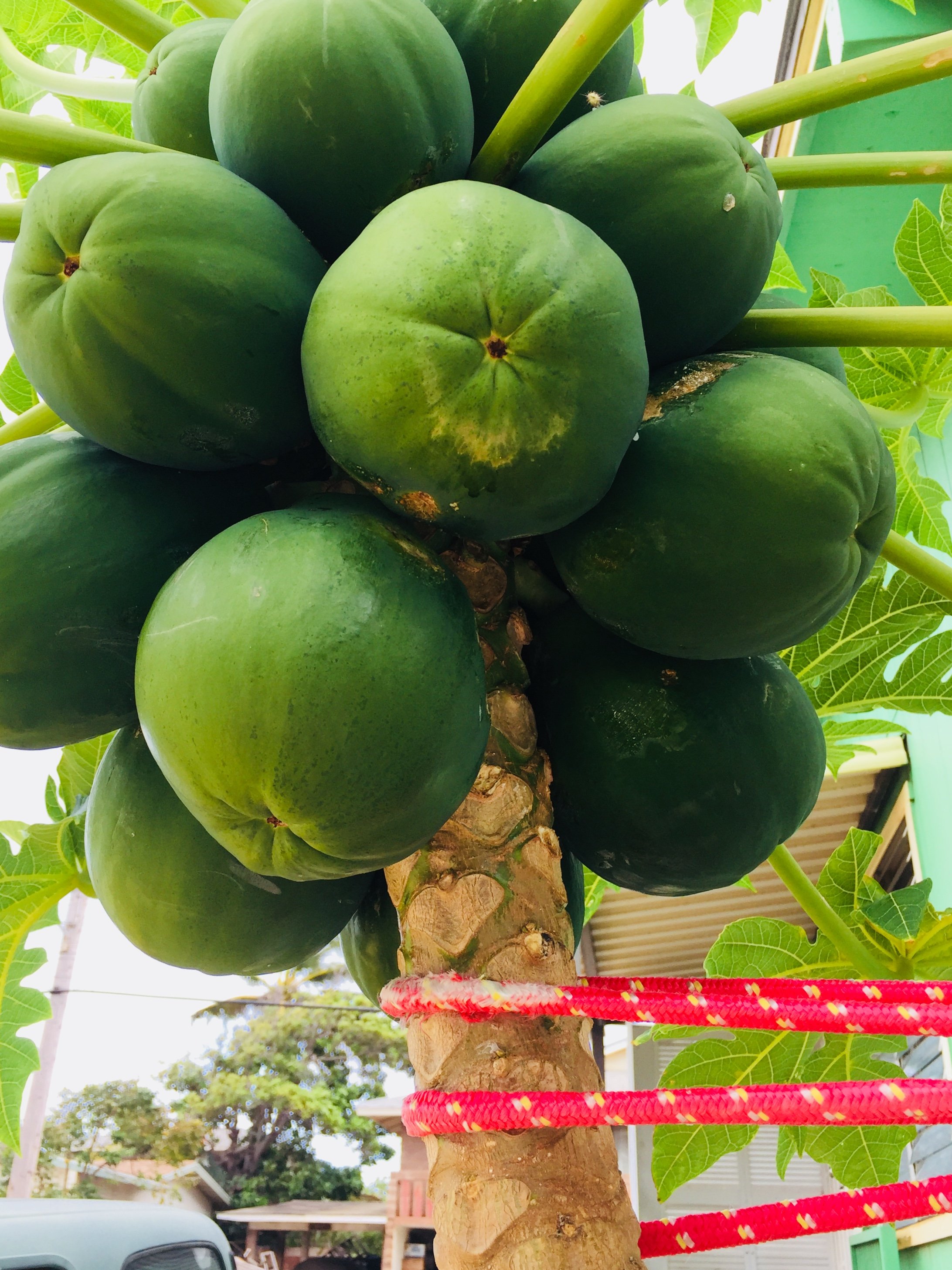 Hawaiian lemon/lime tree. Her flowers and fruits were eaten by ants. Two remained after my constant suppervision...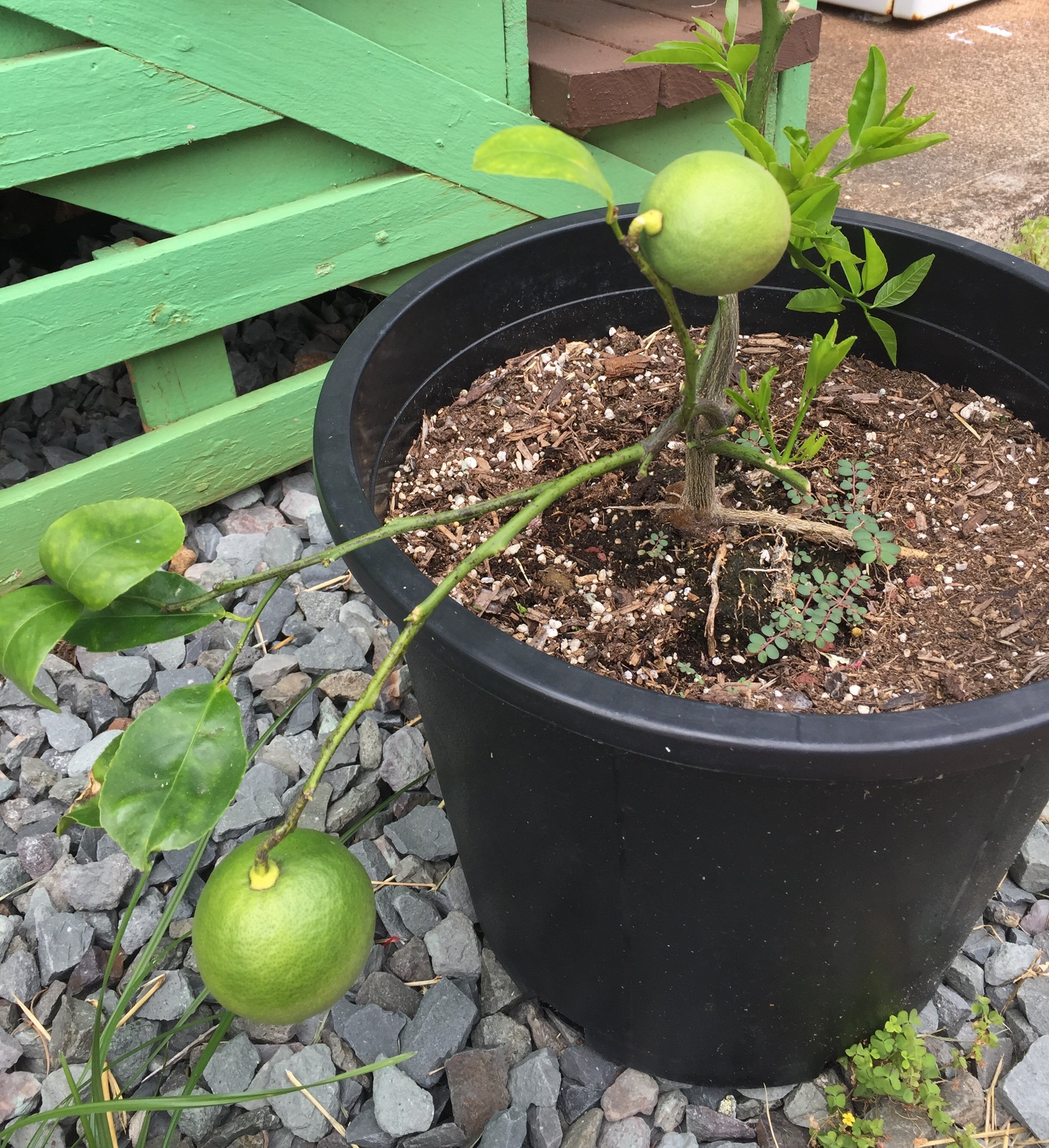 This pineapple girl was grown from a pineapple top. It's been almost two years to get her this far. And this cactus was grown from so very tiny. I think she's ready for a larger pot....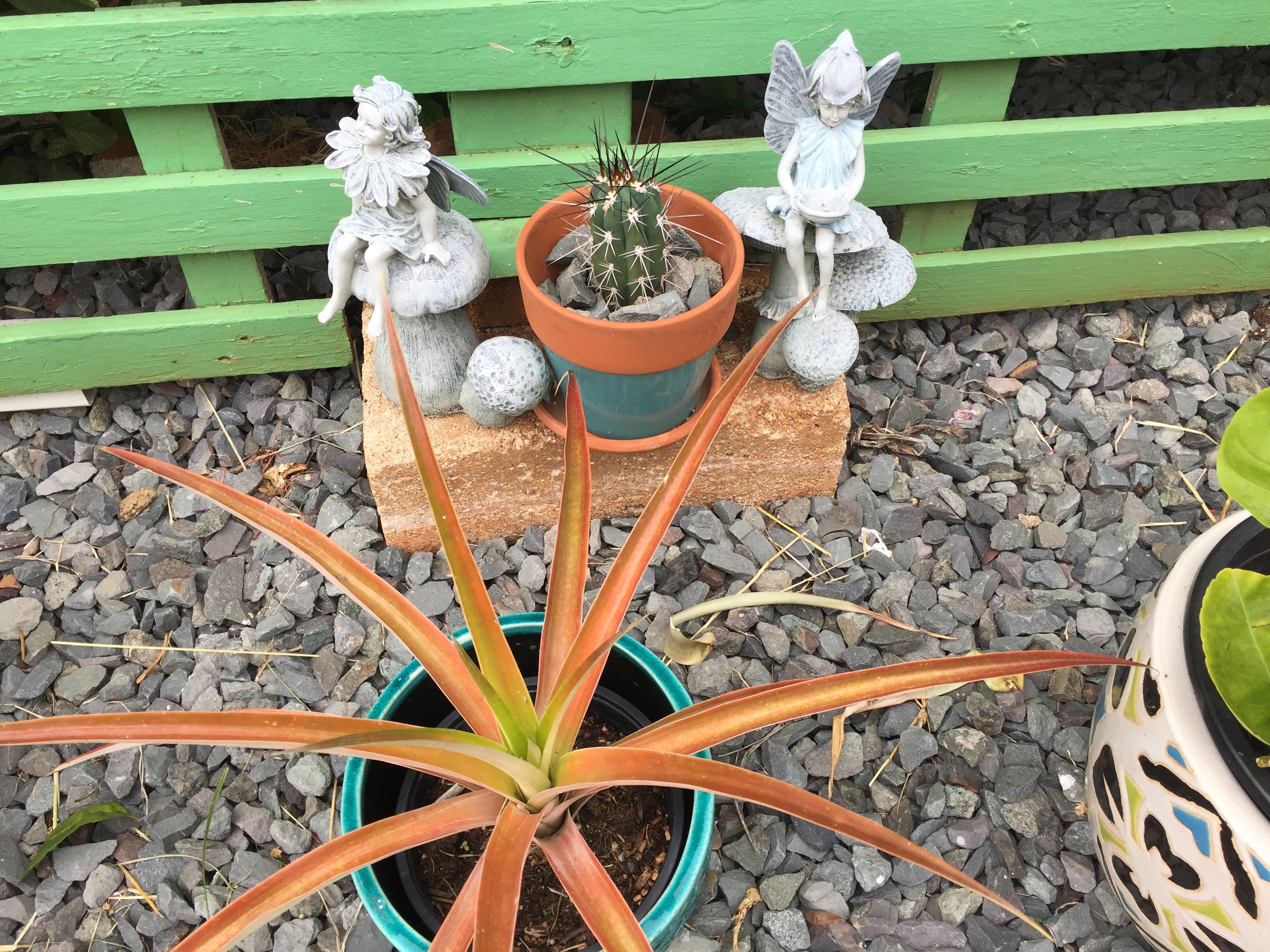 These mustard greens have survived some insane white fungus and bugs infestation. It was grown from seeds. I removeds so many plants with only these few surviving....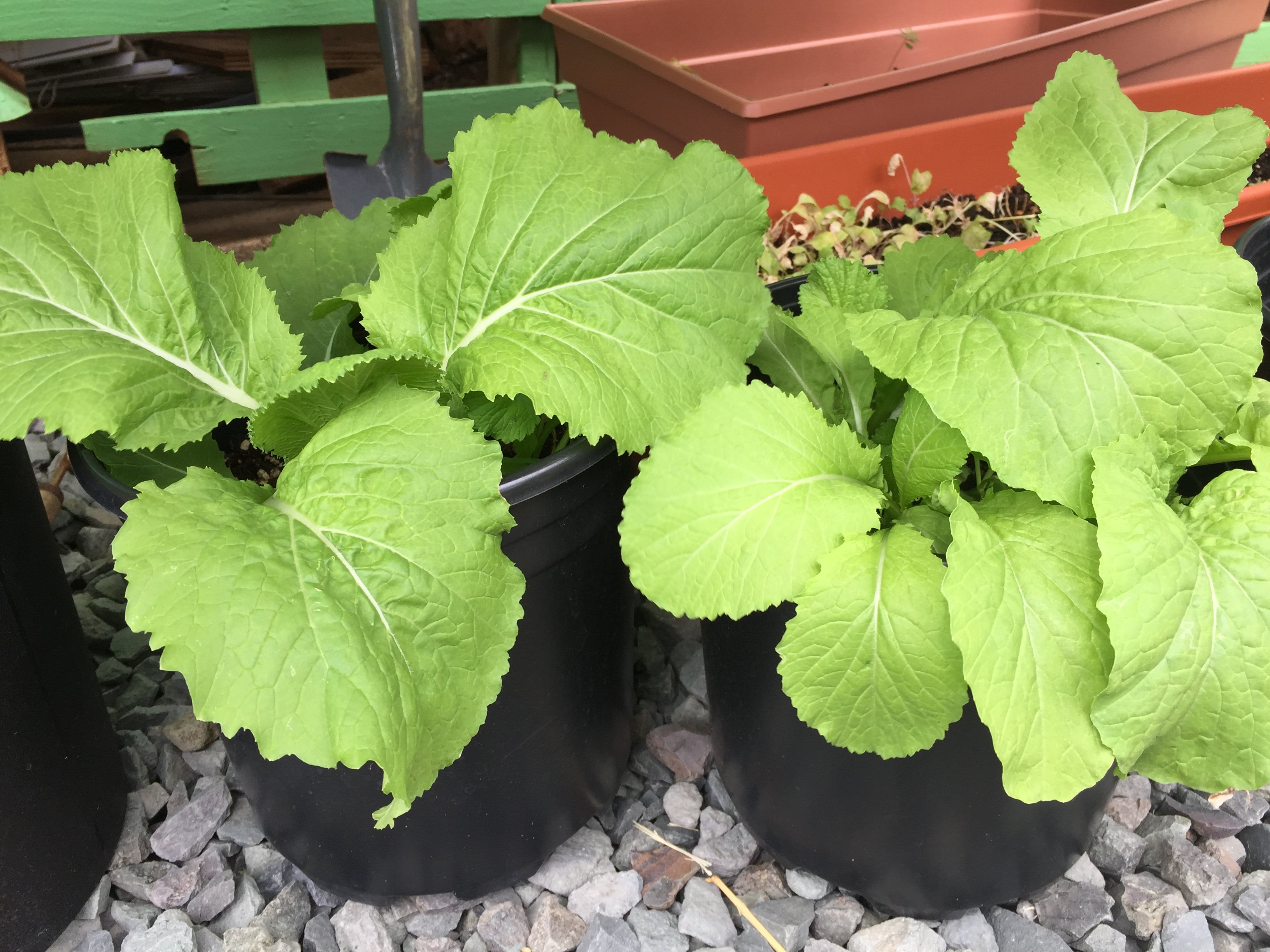 And here is my plumeria flower from a stem I took from a tree several years ago. She too has been bitten and eaten by bugs. A week a go I've decided to prune this small tree to make the main stem stronger by chopping off half of her body. I was very sad but knew she'll be alright...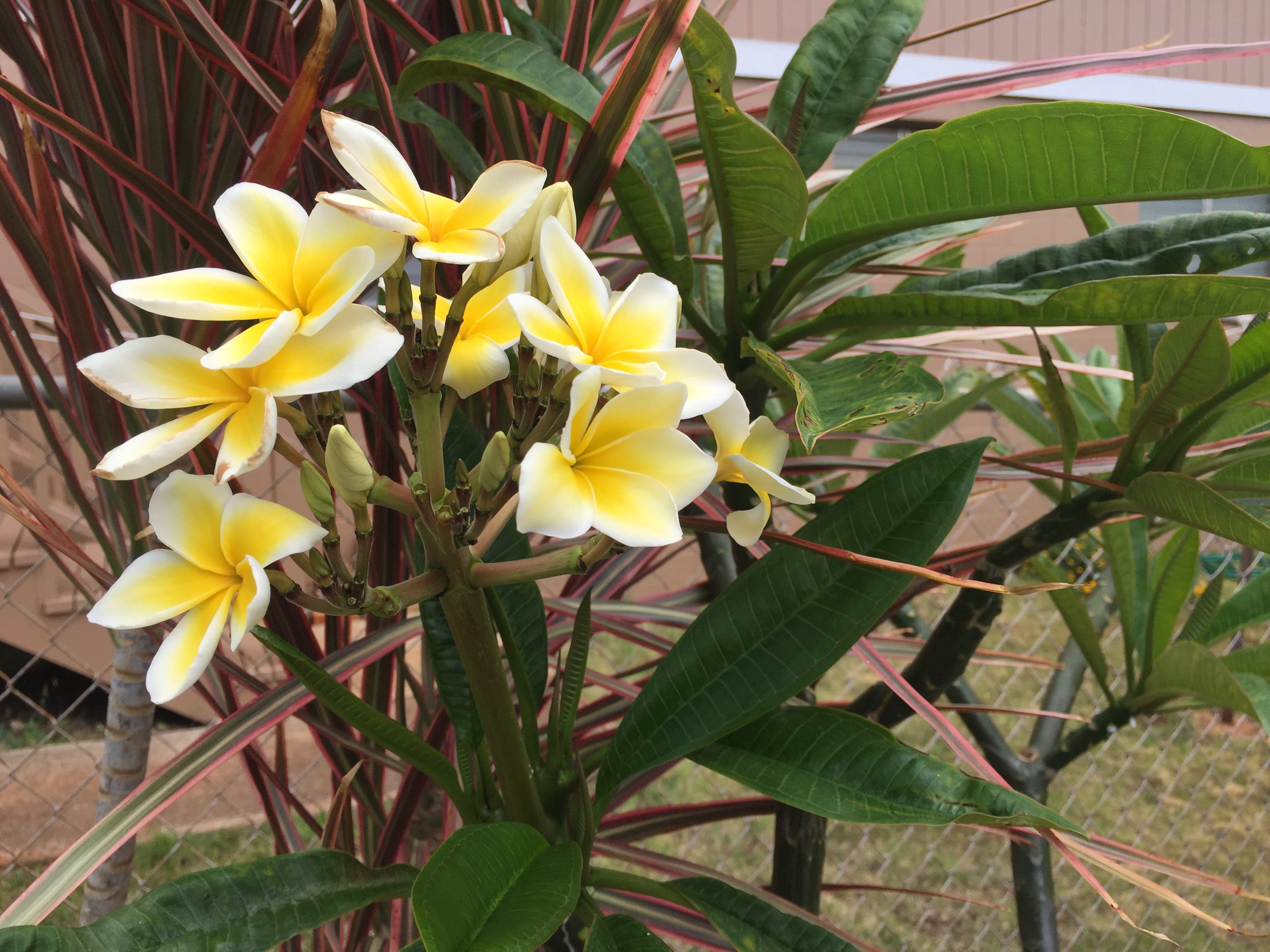 And that is my summary of what I've done to improve the health of my plants while waiting for my cryptos to grow as well. I really hope you've enjoyed my plants grooming.
And as always, until we meet again, have a wonderful day.
Aloha!