Today's trip on the shore, in beautiful winter light.
The dark time here north is not just dark. When there are such clear days as today, there are beautiful pastel colors in the sky that are reflected in the water.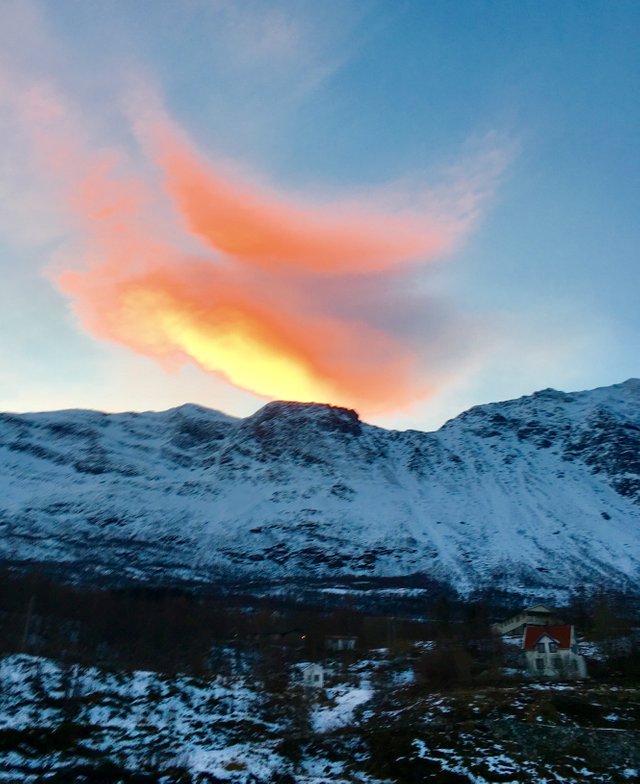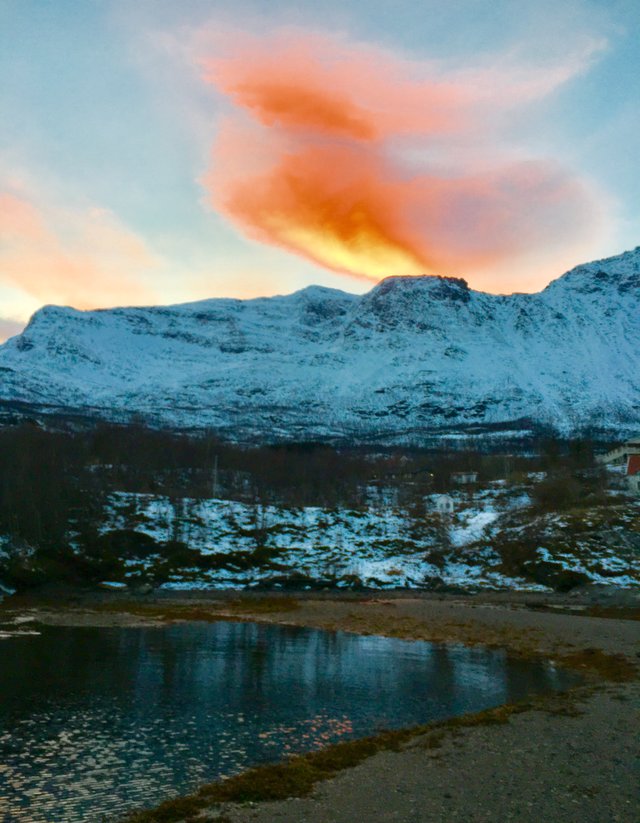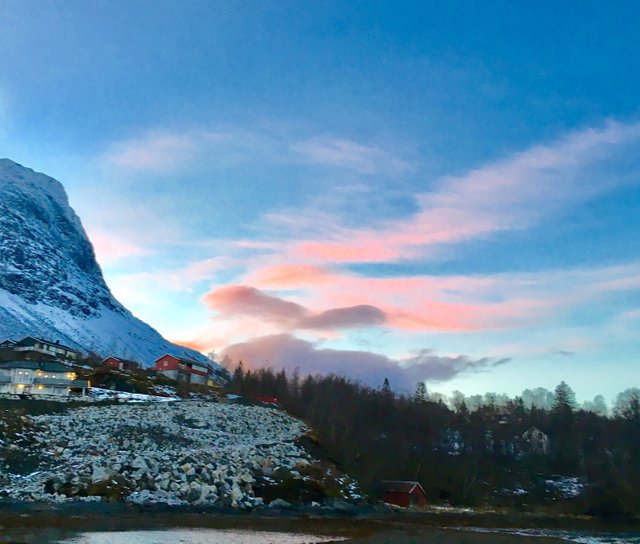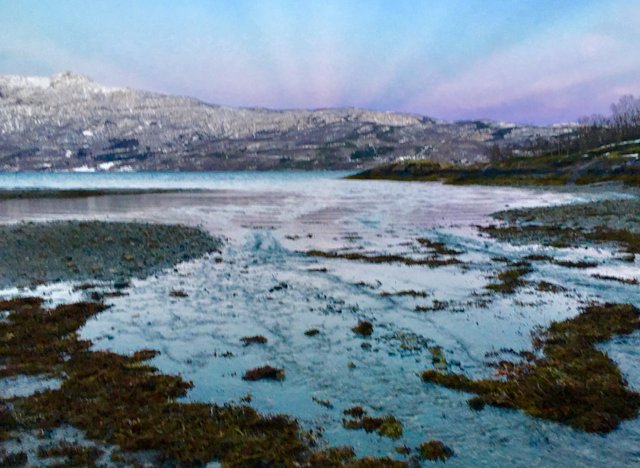 The water has made a pattern in the sand, which looks like a tree.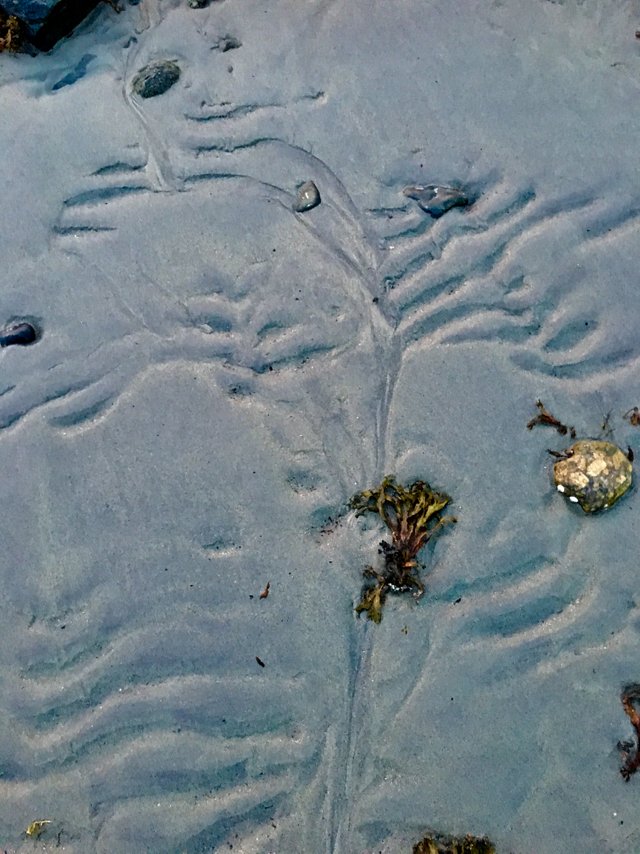 A little of the pink light of the sky is reflected in the little waterpit.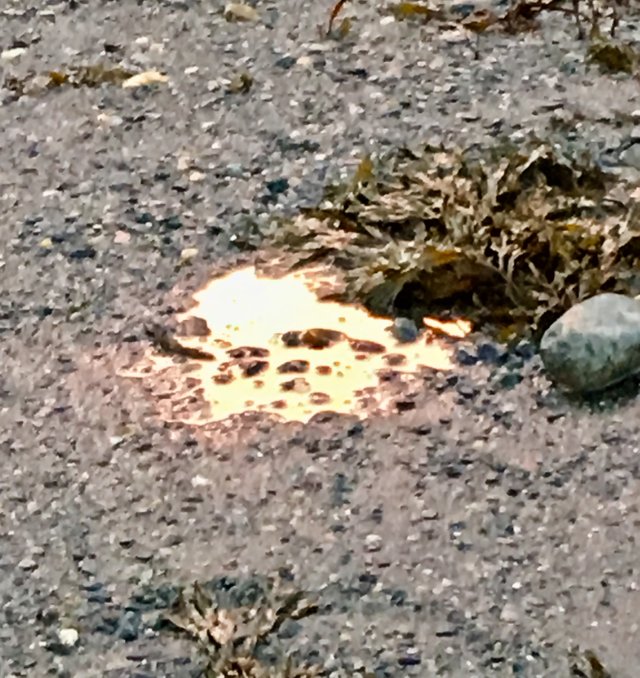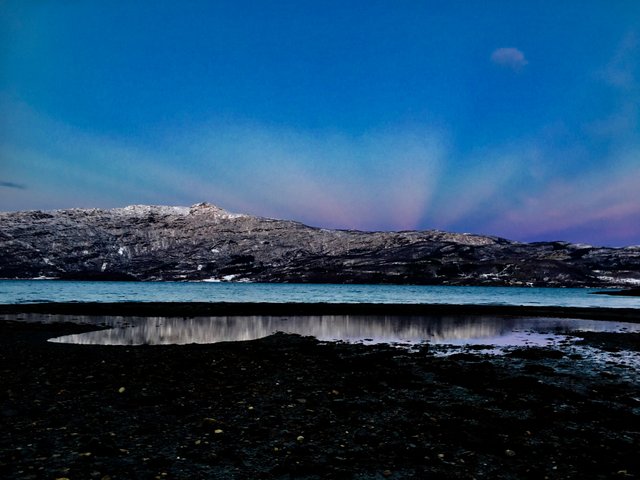 The best greetings from the north.
With love from heidimarie