Hiking the Kings Trail. Part 1.
"The king of all mountain trails"! Kungsleden in Northern Sweden.

In September 2017 my wife Monica and I hiked Kungsleden from Abisko (80 km from Narvik) to Nikkaluokta in Northern Sweden. The route is 105 km long with 6 overnights in cabins. Each leg is between 13 to 25 km day.
Kungsleden passes through varied landscape in the Lapland mountain world in the border area to Norway. There are dramatic changes along the way between alpine terrain and low-lying mountain birch forest. A journey along Kungsleden takes you through verdant mountain heaths surrounded by tarns and dramatic peaks.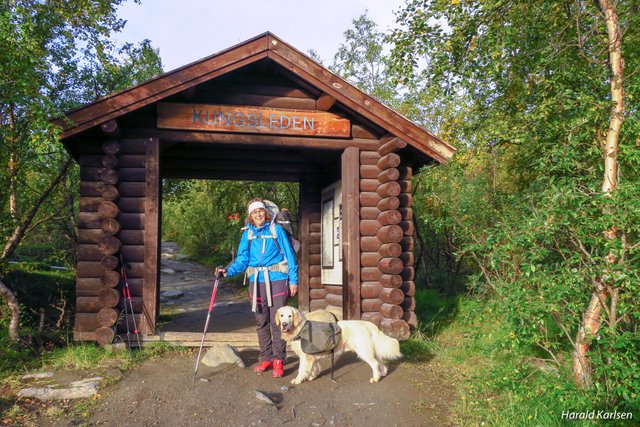 Abisko is the northern starting point of the Kungsleden trail. Monica and Nero are ready for 6 days in the mountain.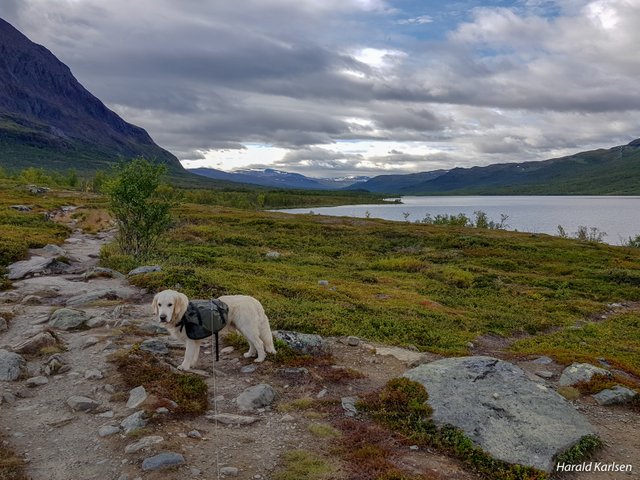 Halfway on the first leg the birch forest are less dense and we can see Abiskojaure lake.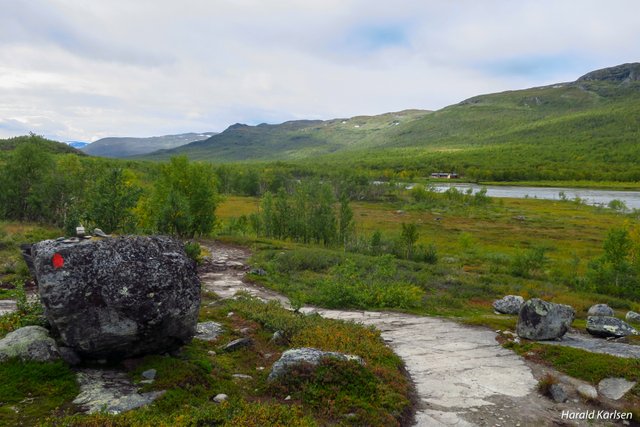 In the inner part of the lake are the Abiskojaure cabins where we spend the first night.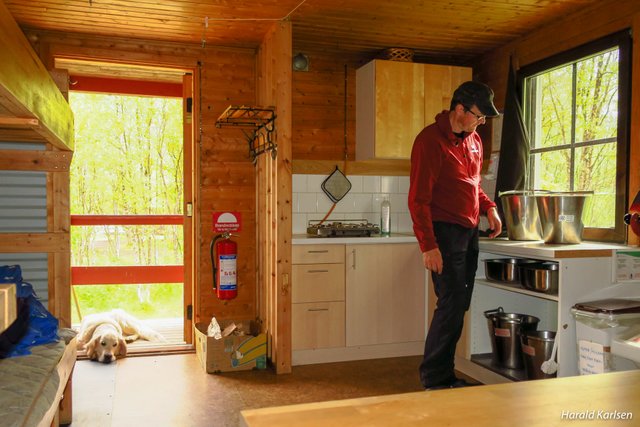 The cabins are equipped with gas and wood burning stoves.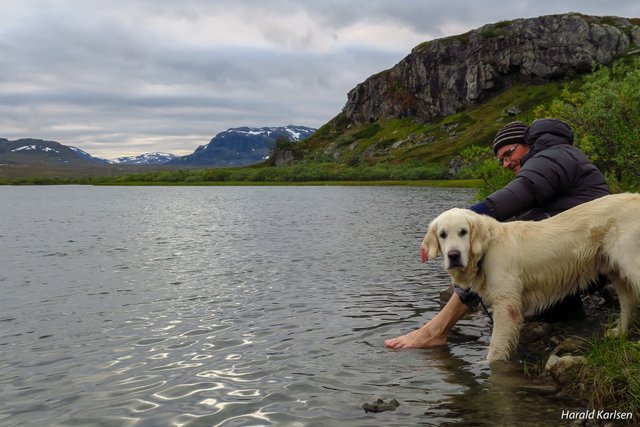 Tired feet must also have good care.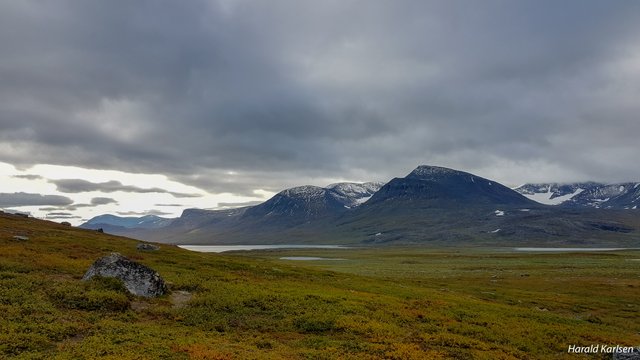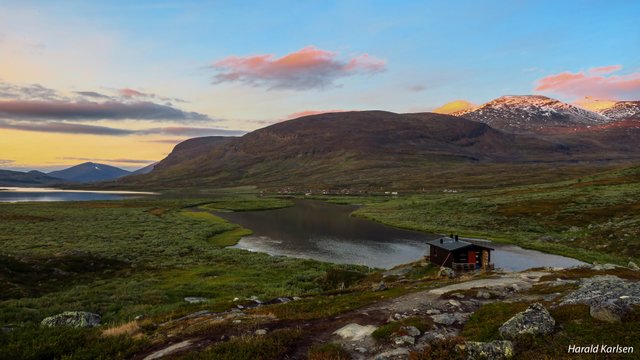 The leg on day 2 is to Alesjaure (21 kilometres). We started the day's leg to the left of the mountain furthest away from Abiskojaure. Across the river is a Sami summer settlement and there are great opportunities to see the reindeer along the trail.


From Alesjaure the trail goes to Tjäkta and and the cabins to Sälka (25 kilometres).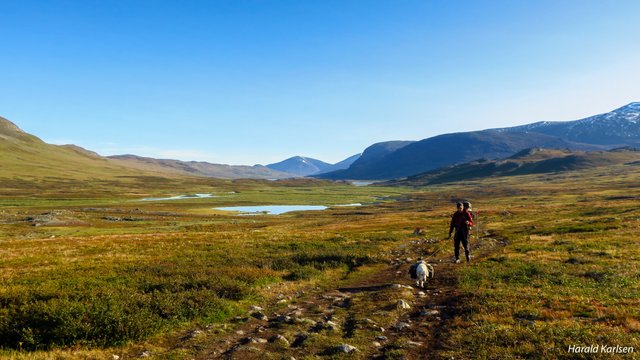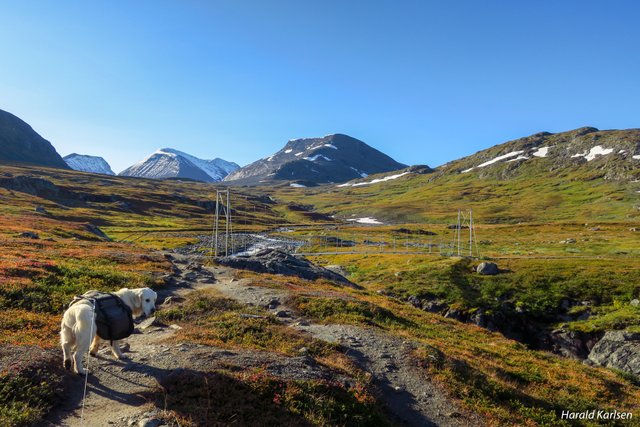 We are surrounded by imposing mountain peaks. The birdlife is also rich along the Alesätno river.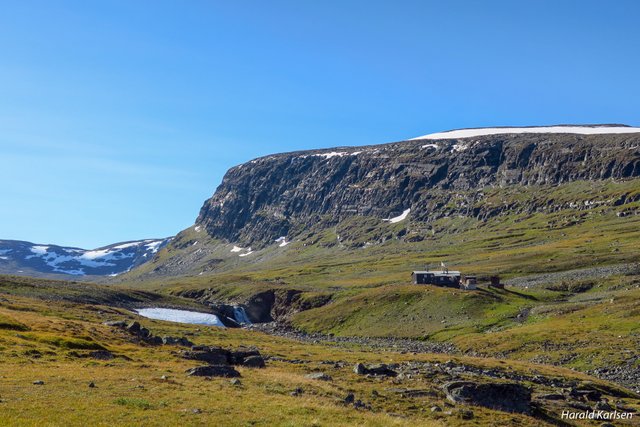 We skipped the Tjäkta mountain cabin and walked direct to Sälka and missed the opportunity for a bath in the waterfall next to snow field.

The path continues gently upwards across brushwood heaths and grassy meadows. A bridge and a stretch of wading are easily passed. It is only as you approach the Tjäktja mountain cabin that the path starts to become steep and stony.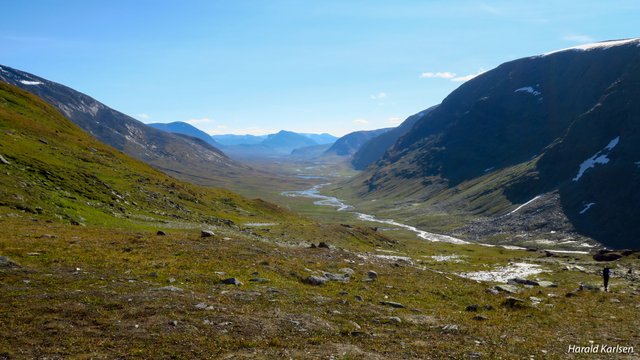 Tjäktja pass is the highest point of the Kungsleden trail, 1,150 metres above sea level. The view is impressive, particularly where the pass starts to descend. The pass has a rest cabin, and the best sites for camping are located just below the Tjäktja pass itself. The goal for the leg Sälka cabins is seen in the end of the valley.


A view up the to the Tjäkta pass from the valley.
Part 2 of the hike on Kings trail will soon appear on the blog. Hope you enjoyed :-)
Best regards
Harald