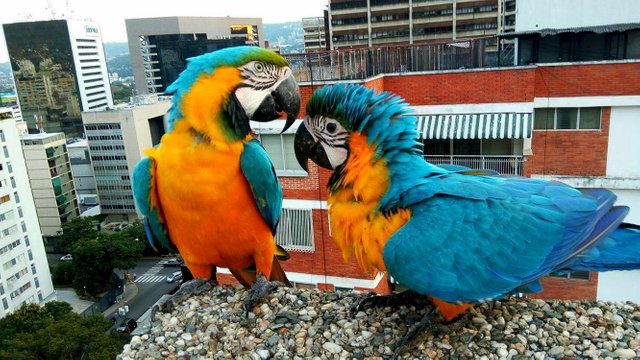 Photo taken by me
---
Despite all the chaos in Venezuela, one of the things I enjoy the most are the beautiful macaws that fly majestically all over Caracas and bring joy to Venezuelans with their unexpected visits.
I edited a video where I took several shots of a macaw and her baby that had stopped to rest on the roof of a building in Los Palos Grandes.
I hope you enjoy it as much as I enjoyed it!
---
Track: Venezuela
Video Editor: InShot
Camera: Blu VIVO 5, 13 MP resolution.
I send you a hug! ❤