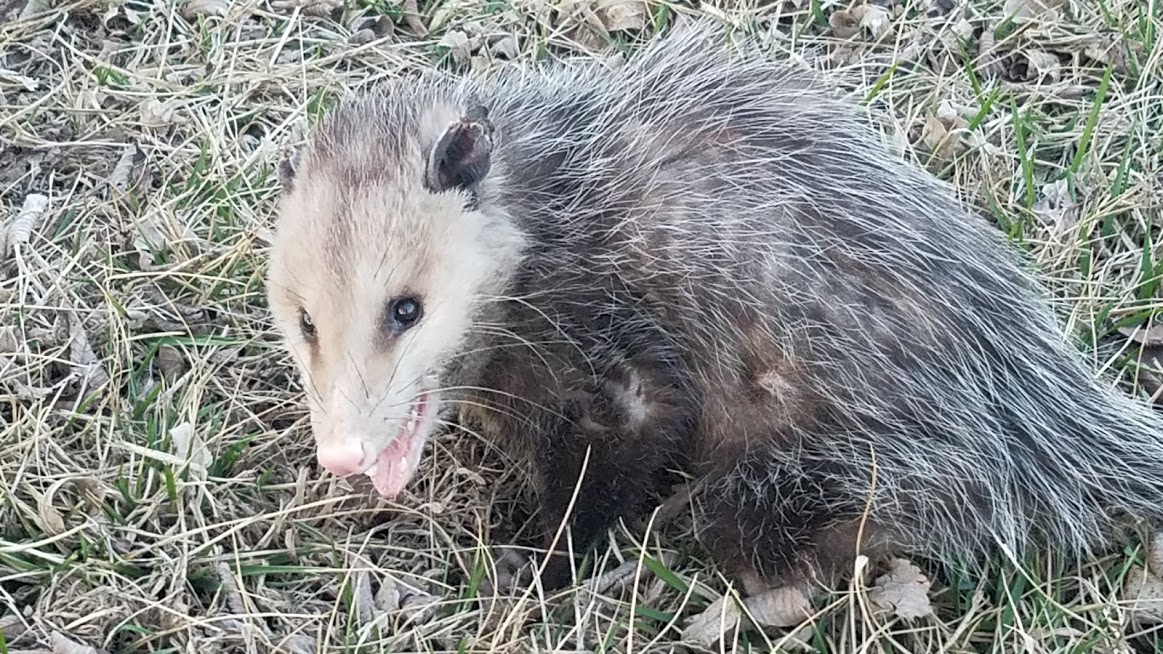 He looks a little timid, but not too frightening.
However...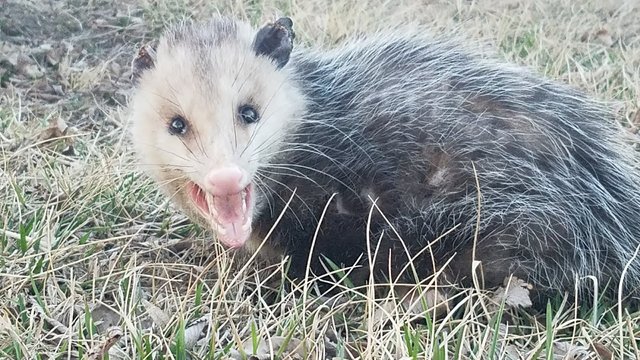 He seems a little more aggressive as I slowly come closer.
So...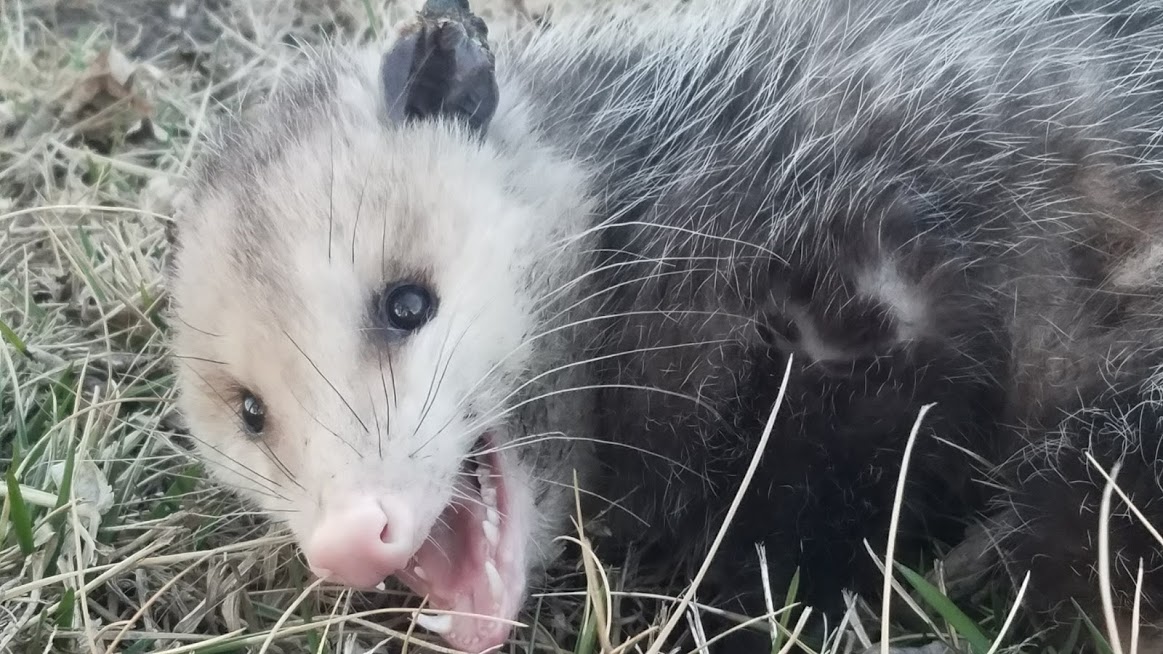 Would you pet this possum now?
Or...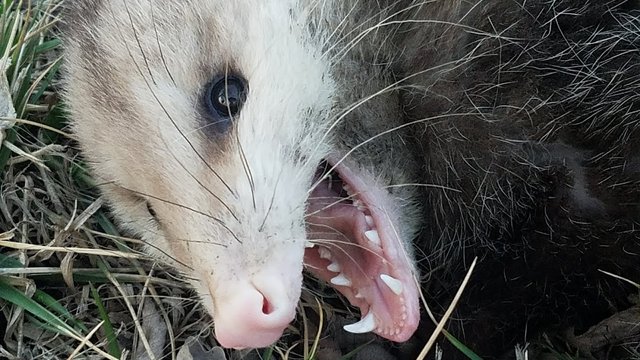 How about now?
As it turns out, this little fella was only trying to cross the highway and escape to the open field to the north. @eliwasson and I decided to help him/her out and carry it safely across the road. Judging by its severed leg, it has had some bad luck in the past.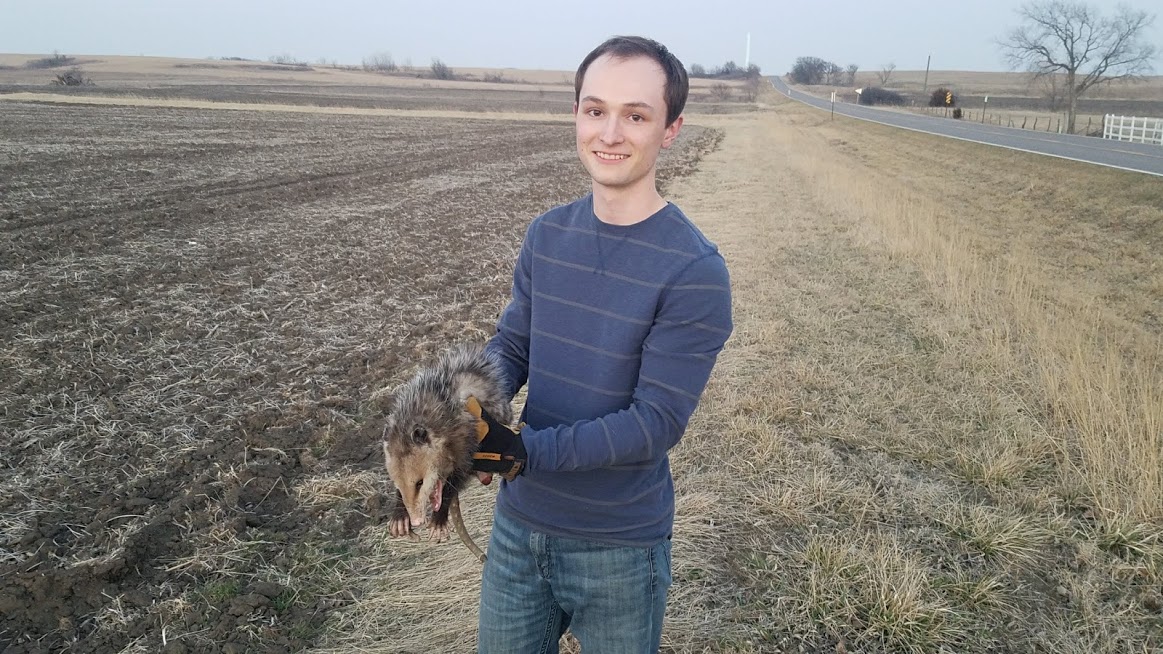 There, there, little fella. We will help you out.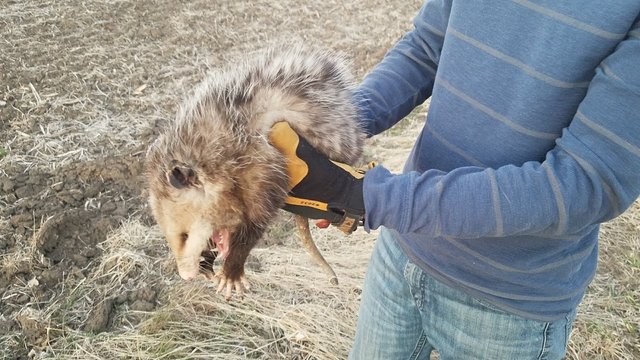 So again I ask, would you pet a possum?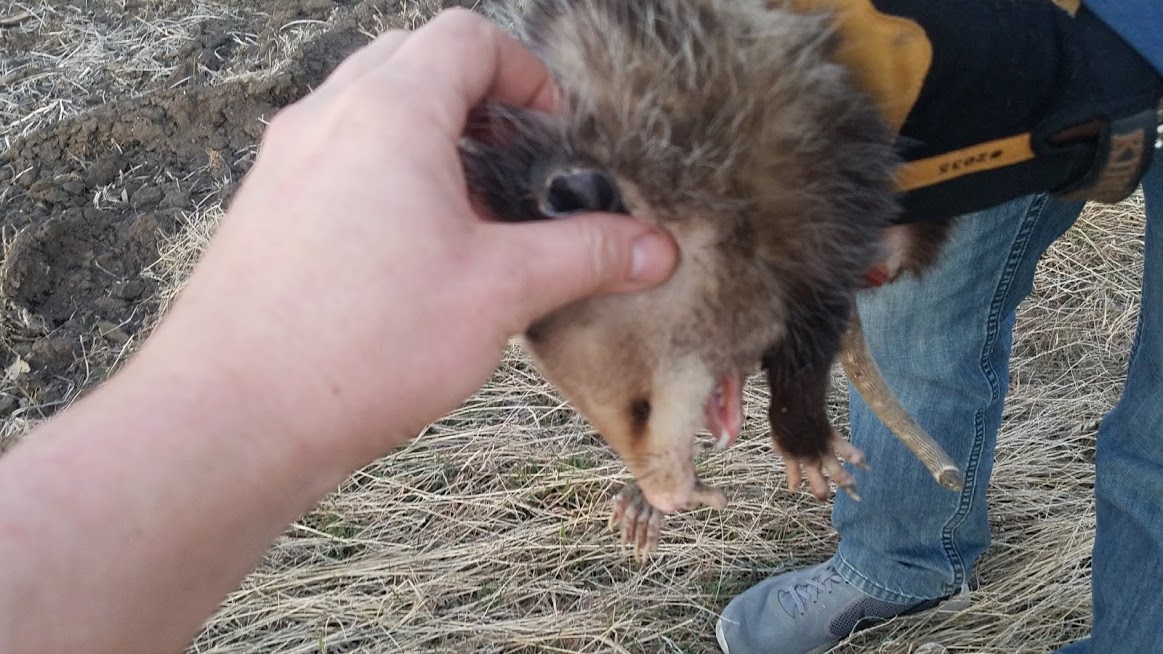 I did, and I didn't get my hand mauled!