The wonderful things are seen in nature, but sometimes very small things make us wonder, and we are forced to think about these amazing creations of nature. Today I got to see something like this, which seems to be a normal thing to look at, but after seeing it, we feel that on this earth we have more creative creatures than humans.
The bird's nest is a very common thing but some nests make us wonder. In fact, we (me and @xyzashu) were really surprised to see such a unique colony of mud nests made by birds.
I have no idea which birds make these type of nests so I took help of google and found that members of the swallow family build mud nests.
Some birds are skilled builders, with the ability to construct their nest using mud as a primary resource. While some will build their nest entirely out of mud, others will mix in other materials, with the mud drying and reinforcing the entire structure. Among the most common birds that employ mud to make a nest are several members of the swallow family.
The nests we saw is of Cliff Swallow
The mud nest of the cliff swallow looks like an upside-down igloo, with the entrance near the top for the bird to gain access. The cliff swallow creates this "covered bowl" The location of the nest is typically on a vertical wall, with some sort of overhang protecting the bird's home. The cliff swallow then lines its mud nest with grasses. Cliff swallows build large colonies, with their nests all in close proximity to one another.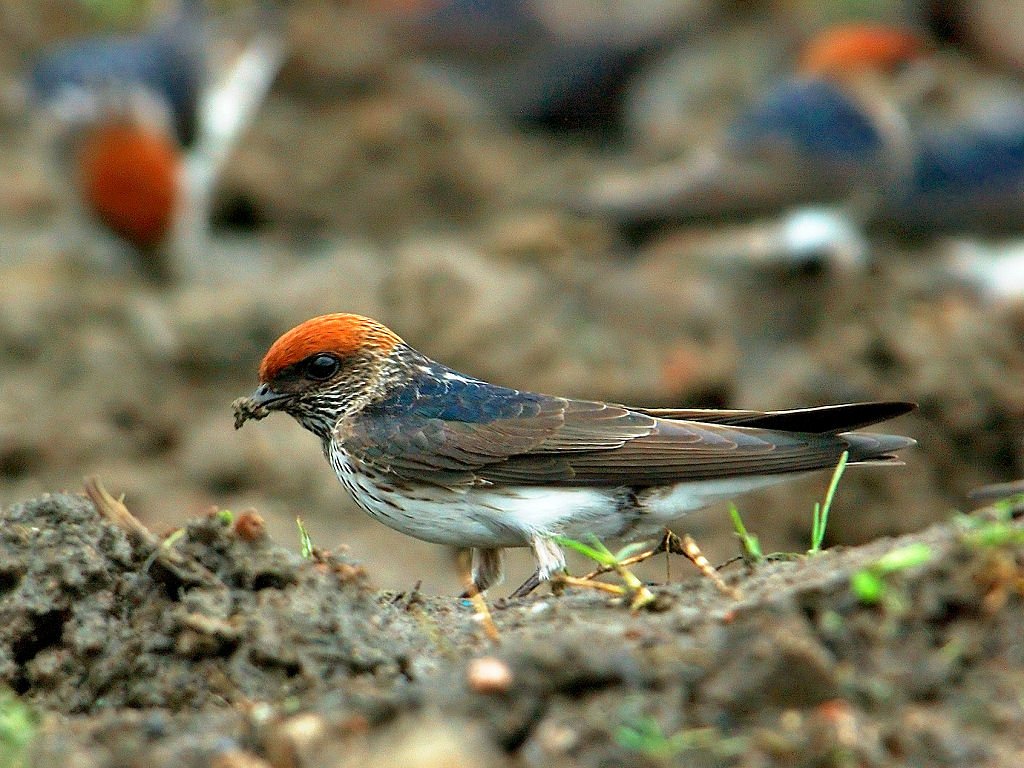 Streak-throated (Indian Cliff) Swallow - Adult collecting nesting material
Image source
---
Have you ever noticed this bird and its nest in your area?
---