Two Cajun boys fishing in a bayou near Schriever, Louisiana, Terrebonne Parish, in June 1940. Terrebonne stands for "good earth" in French.
What's interesting about this photograph, other than it's subject of a simpler life in simpler ti​mes, is that the photograph looks like a painting.
Photograph by Marion Post Wolcott for the Farm Security Administration.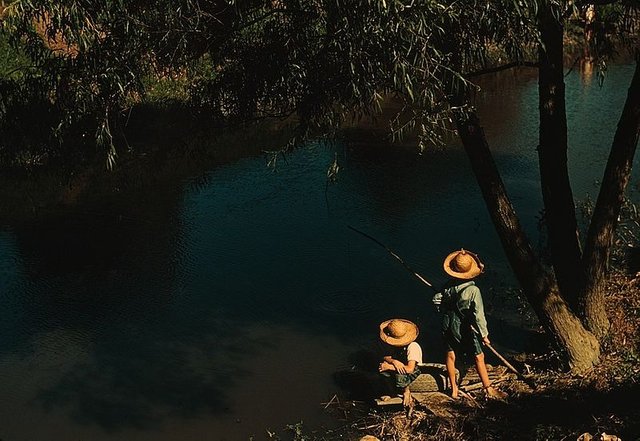 Full size:
https://en.wikipedia.org/wiki/File:Boys_fishing_in_a_bayou,_Schriever,_La.1a34362v.jpg