Today, we decided to take a walk down to the ponds near to where we live to see if the sticklebacks had returned this year.
We took a few containers with us to see how many we could catch and for the kids to see what they really look like.
Last time we went the water was lower and we could get further into the reeds than this time.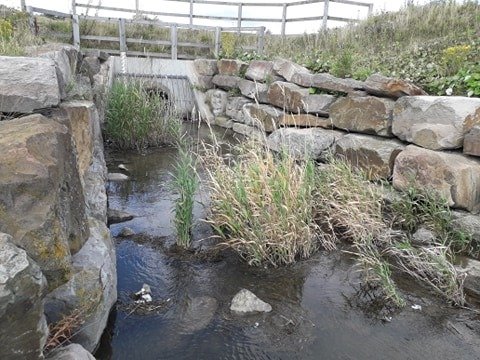 Even thought the water was clear there didn't seem to be as many sticklebacks as there was last year, last year you could see them through the water when you looked down.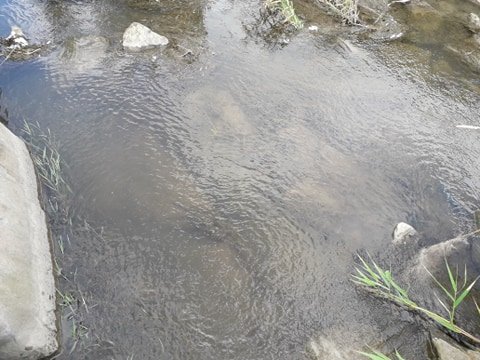 We did see a lot of insects flying around such as dragonflies, last year we didn't see any at all there seems to be more insects this time around.
While we were dipping our containers in the water to catch sticklebacks there was something odd that I pulled out, this thing looked really strange.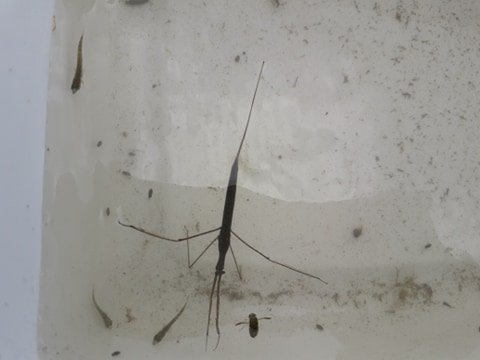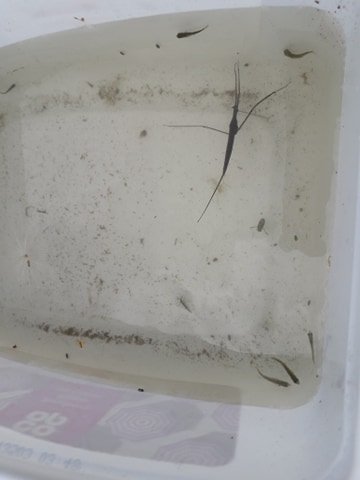 With long arms and a pointed body my kids started saying it was an alien, and my neighbours kids well they go out of the water because they didn't have a clue what it was.
I also had no clue but I thought it was a lava of a dragonfly but when I got home I decided to do some digging to find out what it really is.
The wild life trust was the first place I looked, and it came up with the answer, it is a water stick insect.
The water stick insect is a predator and like stick insects above water camouflages itself in weeds waiting for tadpoles and small fish to swim fast so it can get a tasty meal.
I have never seen one before, it was a first for me and I found it interesting. I was going to bring it home with us so we could pop it in a fish tank but after reading it will eat small fish I am glad we didn't.
Next time I see one of these things I will be able to tell people that it is a water stick insect. crazy find I think. :D