The variation in weather patterns is always a topic for conversation and the last couple of days is no exception. On Saturday I decided to go cycling; it as a glorious sunny winter afternoon so why not. It was only a short ride because it was a must to walk the dog before the day got away on me. As old Marley slowly walked along smelling everything in site, with my husband hanging onto the leash, there was a sudden urge to see the beach. This had to be my intuition guiding me because it was well worth the look.
Check out this very calm and pretty ambience on the beach; It was glorious, so still with the colours of the sunset just forming. Breathing in the beach made my day.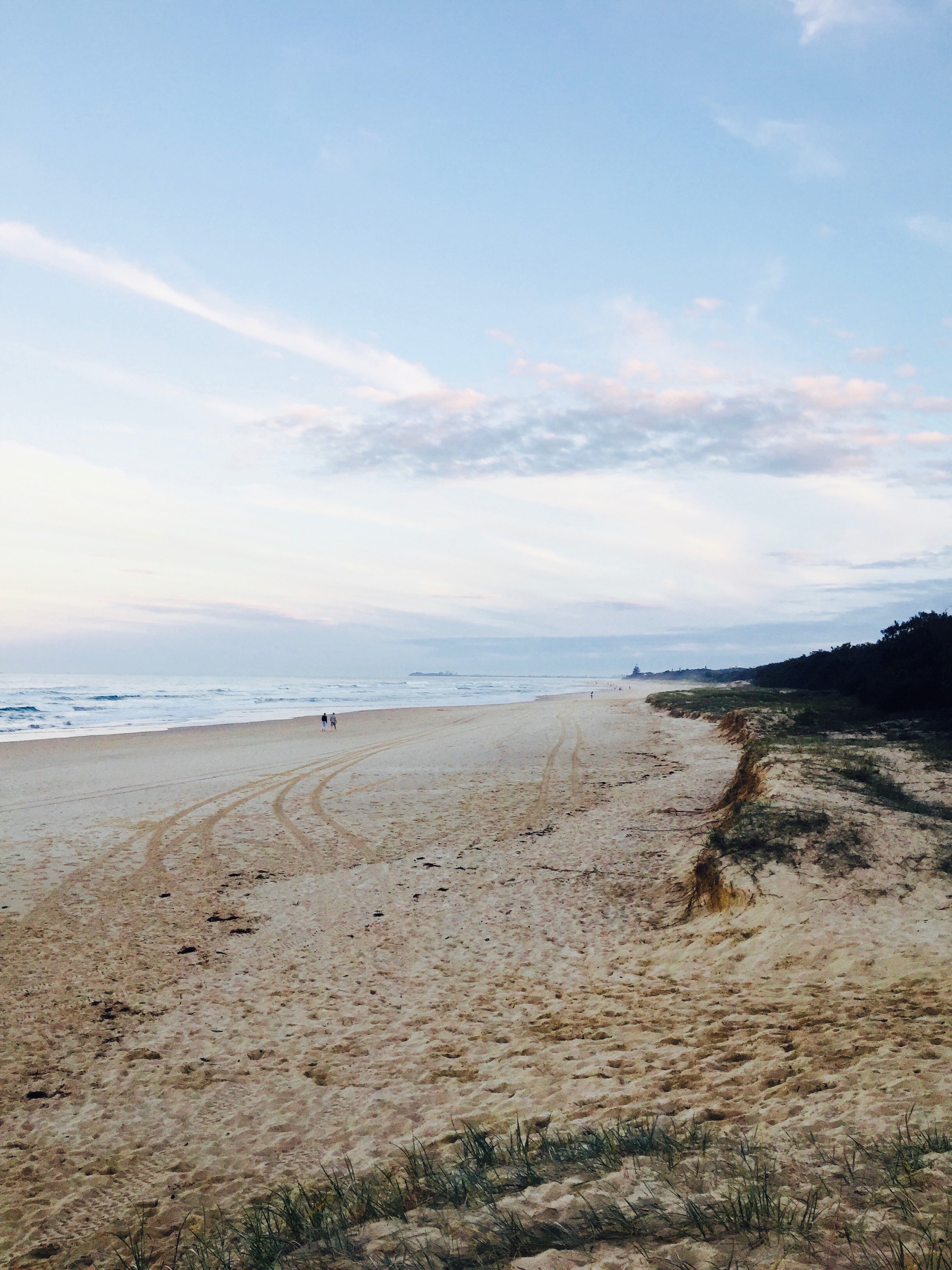 The next day which was Sunday turned out to be a most bleak, grey and cloudy day. Sun did not come out at all at any time during the day. This pic was snapped in the car!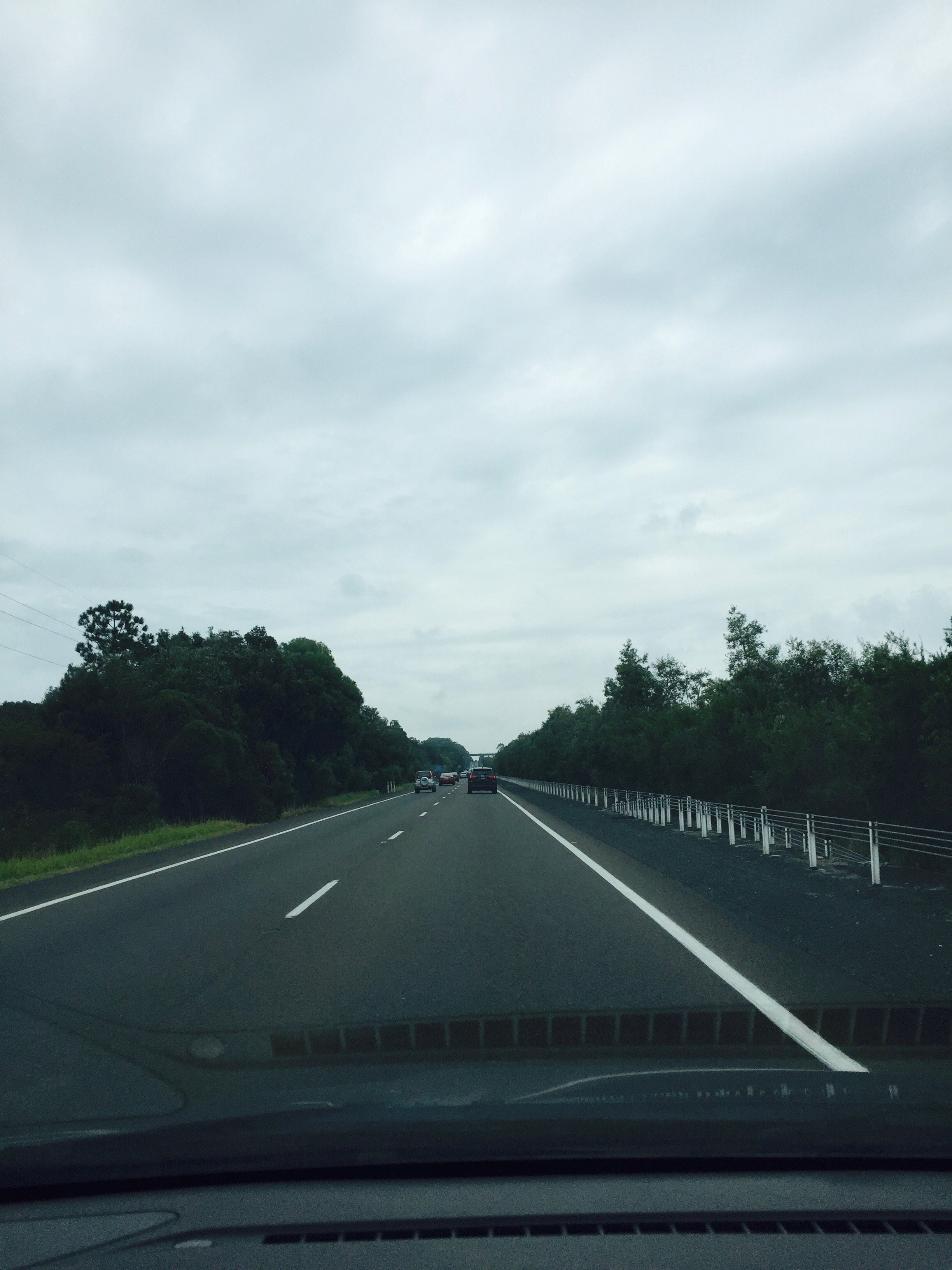 Not surprisingly the beach in the afternoon did not have the same beautiful colours or feel to it. Instead there was a different light due to to the cloud. It could only be described as grey. Nevertheless beautiful in its own way.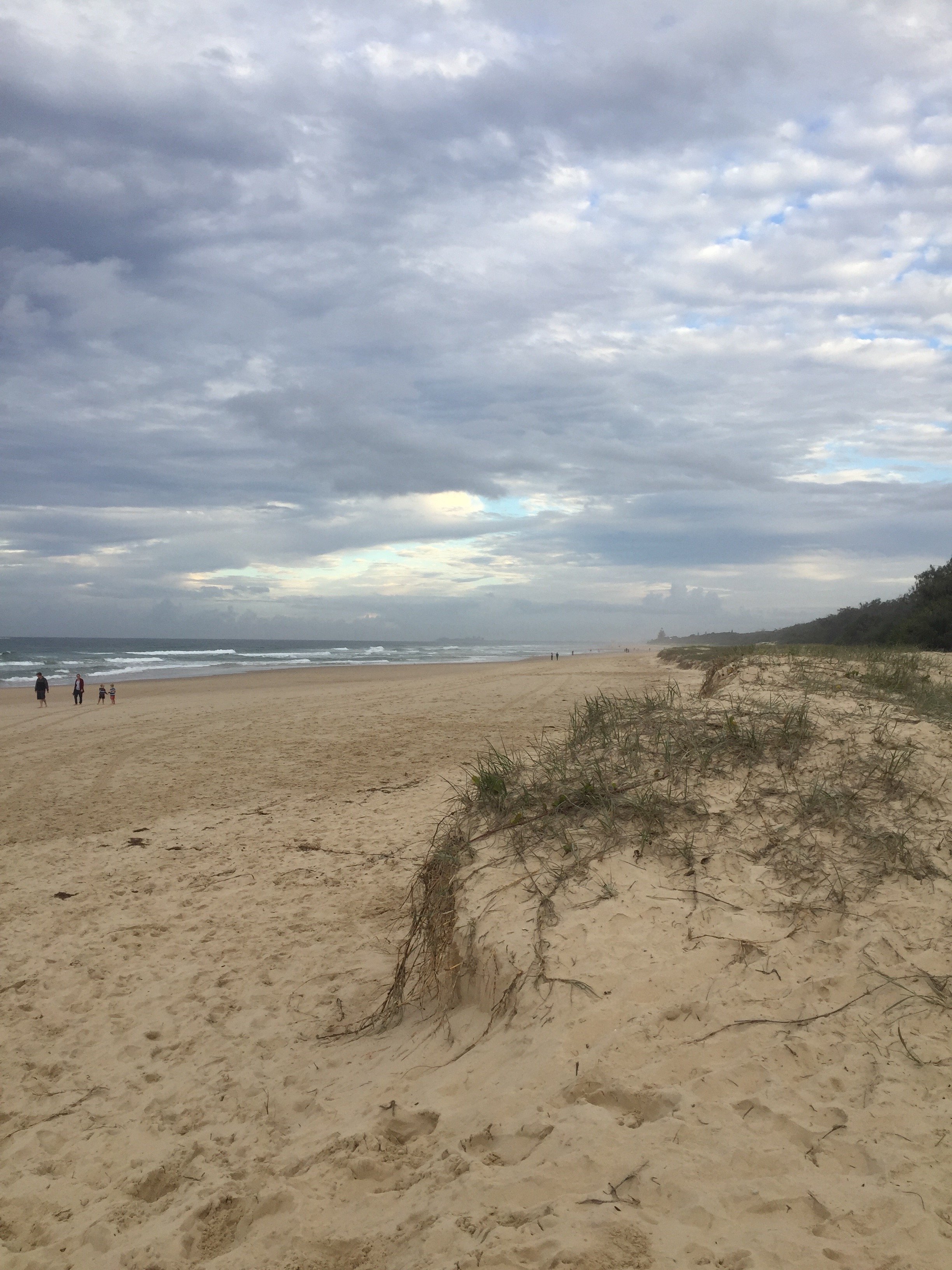 Mother Nature never lets me down with her magic. There is beauty everywhere in the environment. All one has to do is look and there it is. The ocean was particularly calm despite the greyness generated by the clouds. But as I walked along I saw a sight that was worthy of a photograph.
There in the distance in amongst the clouds was the prettiest blue. It stood out as a perfect contrast to the clouds.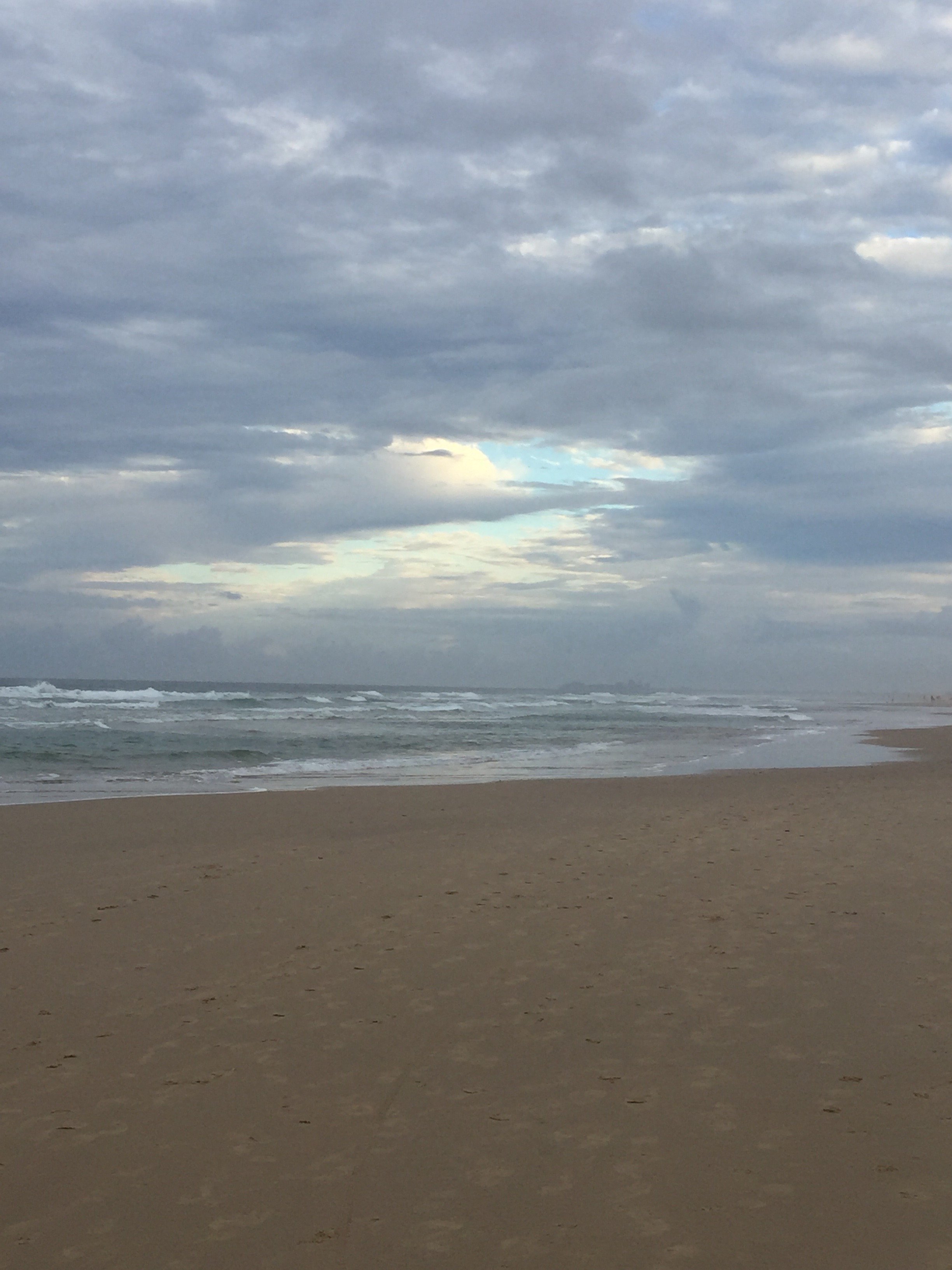 Mother Nature is magical. All we have to do is look.
Cheers
---
Enjoy reading and please comment.
---