I know, another beach post you might be thinking and fair enough. But, there is a lot of variability about this surf beach of mine in South East Queensland. Never a dull moment, everyday is different, a good reason for lots of posts.
Now for instance I had one of those tough walking workouts on the beach yesterday, the wind was blowing hard at me as I walked down the beach. I am not complaining, it was better than the gym, so much more scenic and entertaining on the ocean and on the beach. All I had to do was to look up and check out the action taking place in the sky.
This is the adventurous fun that I saw.
The kite surfs were out. I have great admiration for anyone who does kitesurfing. It takes a great deal of skill, strength and balance to ride the chopping waves on a board hanging onto a kite going with the wind.
It is exhilarating to watch but it must be a real energy surge to actually be out on the ocean doing this sport.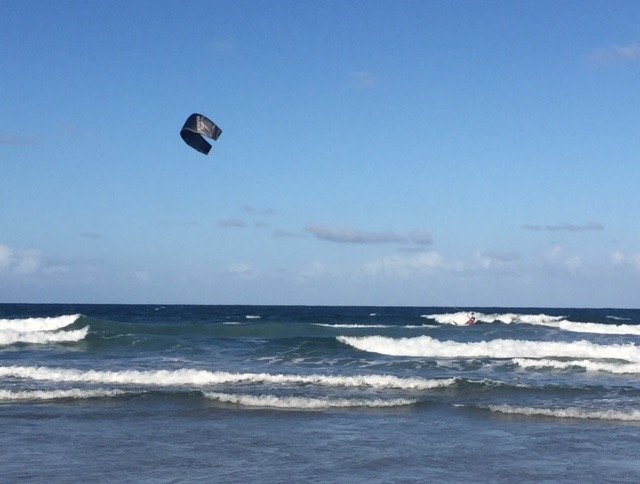 Then if one gets tired of watching the kitesurfing there was this colourful kite flying high on the beach.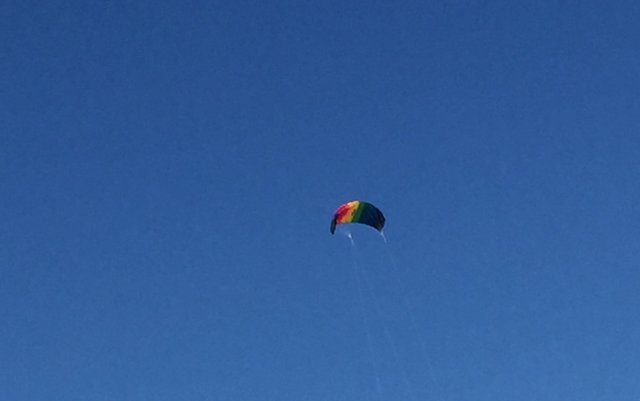 Even the seagulls were fighting hard against the wind.
If you are thinking that small things entertain small minds then you are probably not wrong!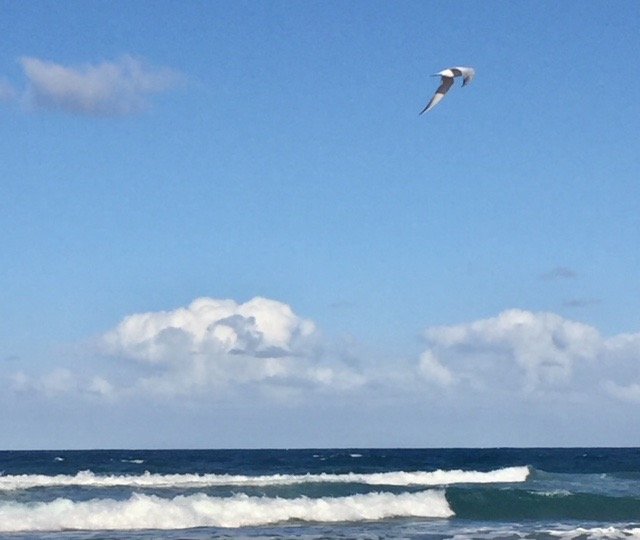 ---
Cheers
---