This week an unprecedented event took place in Warsaw! Surprisingly from a flower reminiscent of an undeveloped tulip, received by the employees of one of the tourist offices, handed in thanks to one of the company's clients, a butterfly emerged. And not just any specimen! After contacting with the Ecopatrol Warsaw Municipal Guards, it turned out that the butterfly is a representative of the nocturnal butterfly species Atlas (Attacus Atlas), which can usually be found in Southeast Asia, southern China and Indonesia. It is one of the largest butterflies in the world, the surface of which can be up to 400 cm square. Currently, the insect is already under the care of the Warsaw CITES, which is a help center for rare species of animals operating at the ZOO in Warsaw.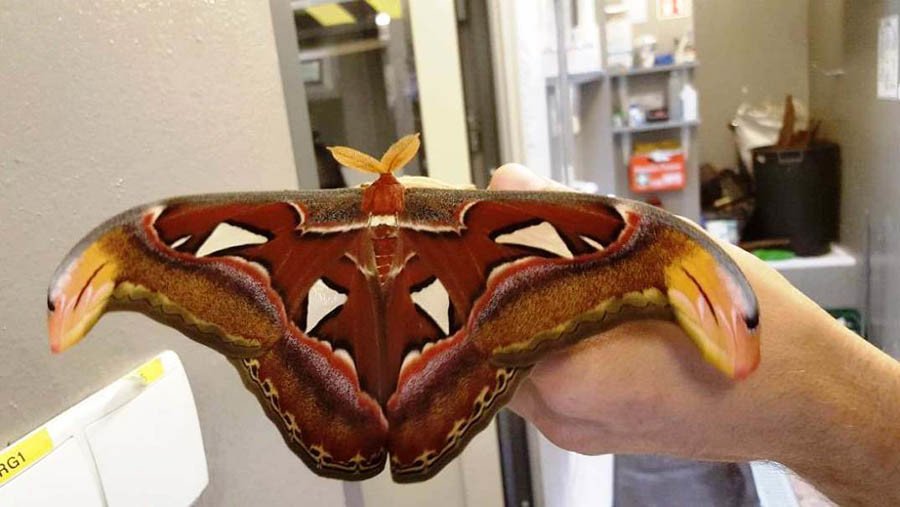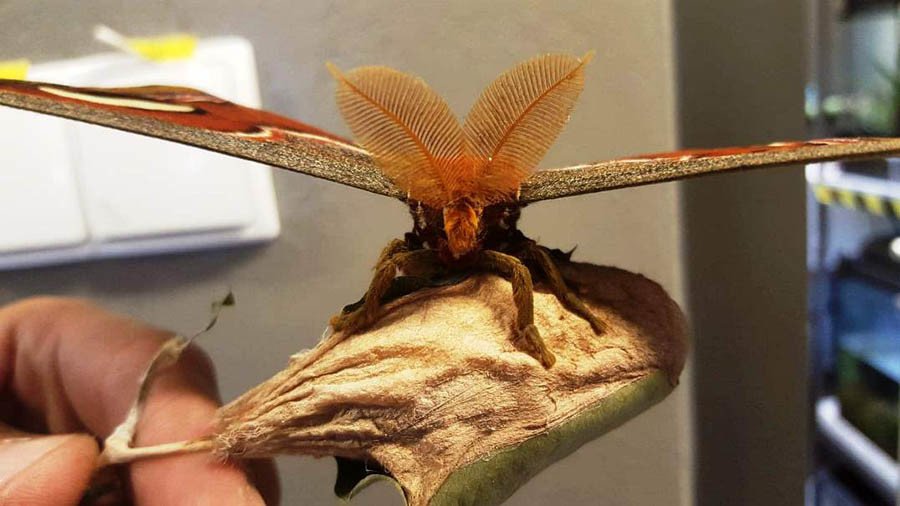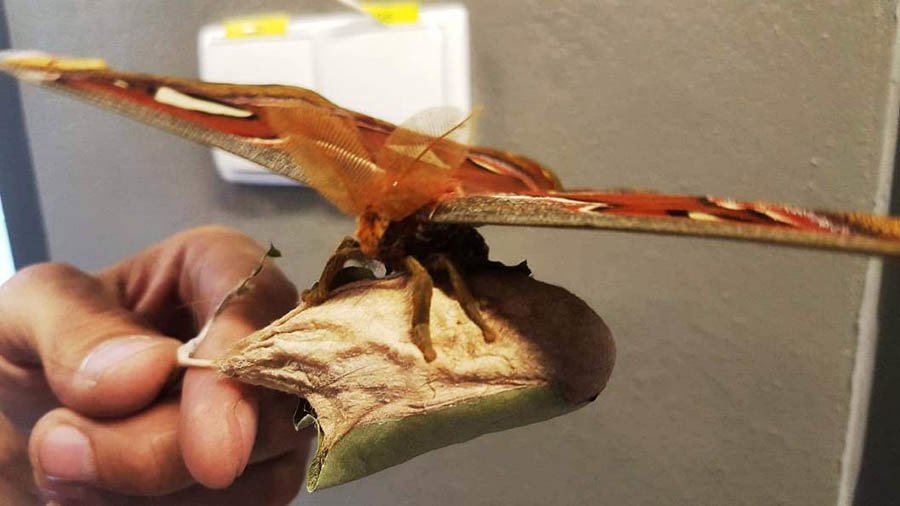 Do you agree with me that this is really a great, beautiful surprise? 😊👍
Let as many unexpected and pleasant events as possible take place in our lives! What I wish you and I wish for me too!
Have a nice day! 👋
AdaZone
PL🇵🇱
Wielka niespodzianka wykluła się z kwiatka! 🎁🌷➡🦋
W tym tygodniu w Warszawie miało miejsce bezprecedensowe wydarzenie! Niespodziewanie z kwiatka przypominającego wyglądem nierozwiniętego tulipana, otrzymanego przez pracownice jednego z biur turystycznych, wręczonego w podziękowaniu przez jednego z klientów firmy wykluł się motyl. I to nie byle jaki okaz! Po zawezwaniu przez pracownice biura podróży Ekopatrolu Warszawskiej Straży Miejskiej okazało się bowiem że motyl to przedstawiciel nocnego gatunku motyli Pawica Atlas (Attacus Atlas), którego zazwyczaj spotkać można w Azji Południowo-Wschodniej, w południowych Chinach i Indonezji. Jest jednym z największych motyli świata, którego powierzchnia skrzydeł może wynieść nawet 400 cm kwadratowych. Obecnie owad jest już pod opieką warszawskiego CITES, który jest ośrodkiem pomocy dla rzadkich gatunków zwierząt działającym przy ZOO w Warszawie.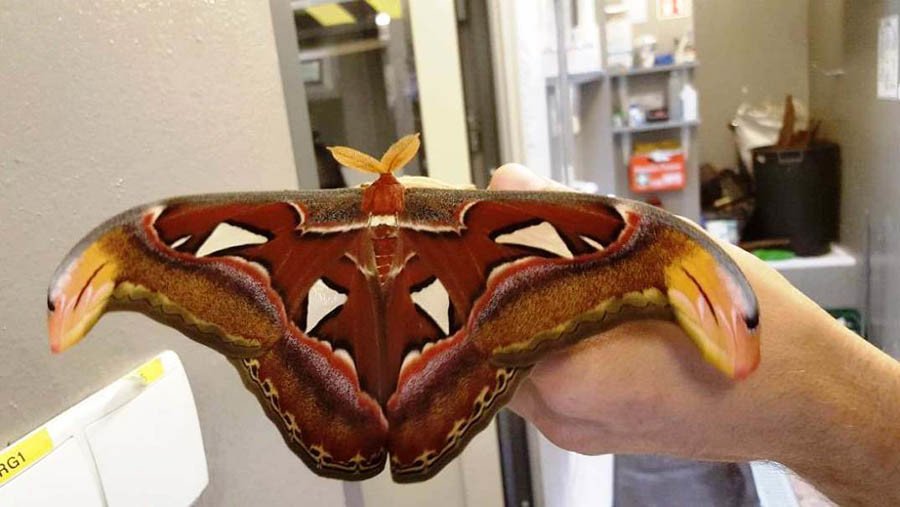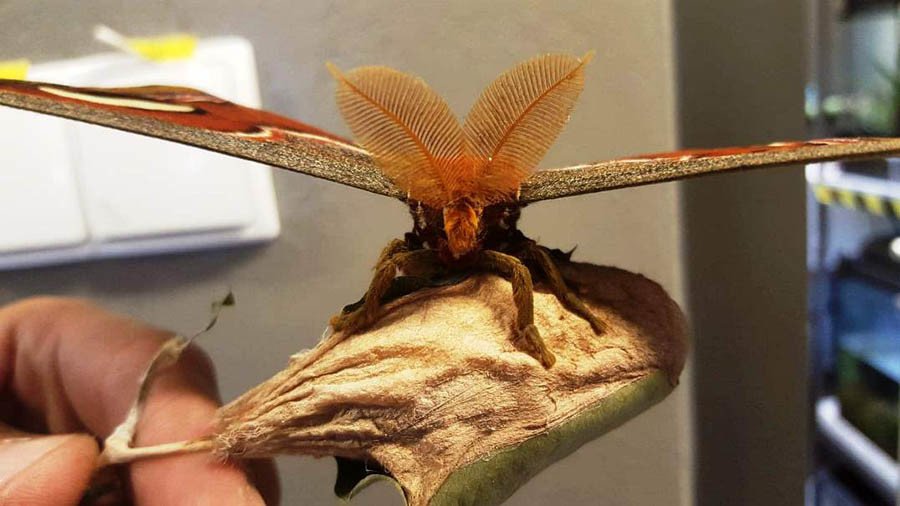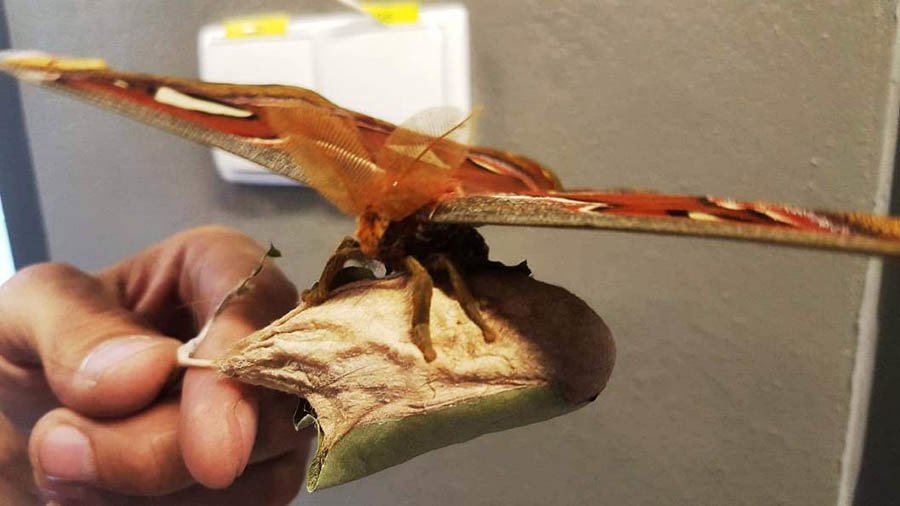 Czy zgadzacie się ze mną że to naprawde wielka, piękna niespodzianka? 😊👍
Oby jak najwięcej takich niespodziewanych a jednocześnie przyjemnych zdarzeń miało miejsce w naszych życiach! Czego wam i sobie życzę!
Miłego dnia! 👋
AdaZone
📷https://warszawa.onet.pl/najwiekszy-motyl-swiata-w-warszawie-wyklul-sie-z-kwiatka/929pfjl