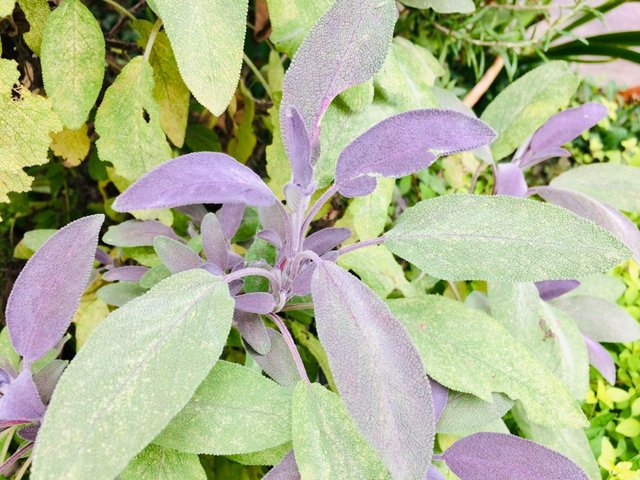 Photo of the sage growing in our garden 🌱
We planted a plug of sage in our garden this spring and it has flourished next to our rosemary bush and towers over our marjoram.
It is a strong tasting herb so we have used it sparingly in tomato sauces, omelettes and roasts.
Sage is high in vitamin K, with small amounts of iron, calcium, vitamin B6 and manganese.
In terms of its health benefits, it is reputed to have an antioxidant effect, reduce blood sugar levels, aid oral health, support memory and brain health and may fight certain cancers.
We hope to try sage tea one day, @fleur ☕️
(Medical facts from healthline.com)
Posted using Partiko iOS