Exciting News and Updates from Wild Homesteading!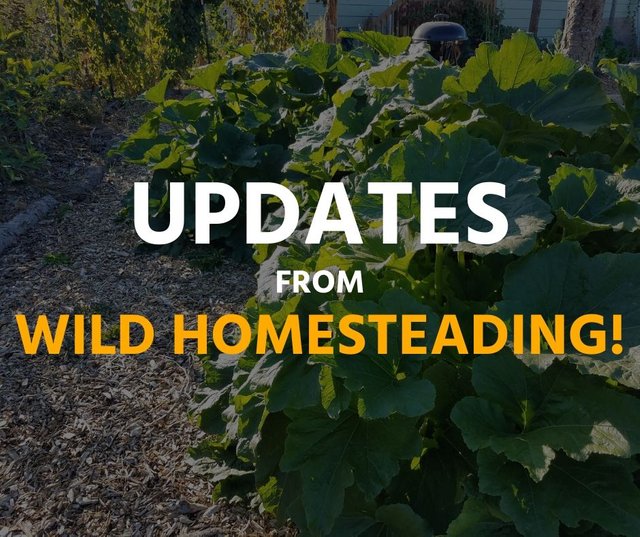 Hello Wild Team! I have some exciting news to share with you all about Wild Homesteading. I have been absent from STEEM for almost 2 weeks while I was focusing on making some of these updates/changes. I'm back now and here is what is new for Wild Homesteading!
Access the Weekly Upgrade Through Our Weekly Newsletter
The first big change was based on user feedback. I got several emails from people who have already subscribed to my weekly newsletter saying they wanted a way to access the upgrade offered as part of each week's blog post without having to re-enter their email address.
I get that—having to go through the process of entering your name and email address and then wait for the confirmation email is just annoying.
So now the weekly newsletter will have a link to directly download that week's upgrade. This will make it quick and easy to get your cheat-sheet, worksheet, tips list, etc.
Behinds the Scenes Changes
Speaking of emails… another big change is that now when someone new signs up for our weekly newsletter they will get a short series of emails that will introduce them to what Wild Homesteading is all about, give them the chance to ask me a question that I will respond to, and also identify where they're at in their Wild Homesteading journey.
Are they a "Seedling"? – Someone new to gardening and working with nature.
A "Sapling"? – Someone with some practice working with nature to grow food. Someone ready to take it to the next level.
Or a "Tree"? – Someone with a fair bit of experience working with nature to grow food. Someone that wants to take on larger-scale, transformational projects.
This will help me to create tailor made content to each group of wild homesteaders.
Where would you put yourself? Please leave a reply saying if you are a Seedling, Sapling, or Tree!
Wild Homesteading Will Soon Be on Patreon!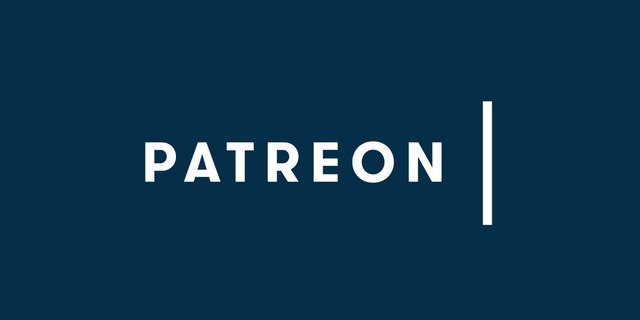 I'm really excited that soon Wild Homesteading will be on Patreon! If you don't know what Patreon is here is a basic overview.
Patreon is a site where people can pay content creators on a monthly or per content basis to get access to special rewards and help support the content creator's work—content that you already love and want to support.
We are in the middle of designing our Patreon page but I'm excited about how it's coming along! Supporting us on Patreon will be a way you can join a community of other dedicated Wild Homesteaders where your questions can be answered, and you can gain more insights on cultivating abundance. Plus, there will be other benefits—more on that soon!
I don't have a launch date to share with you all yet but it will be before the end of the year. We're really excited to see things taking off!
My Wife Michaela is Going to Be Writing Her Own Blog Posts!
But the biggest news is that my amazing wife Michaela who has been working behind the scenes to bring all of our content to you all each week is going to be writing her own blog posts!
These blog posts will dive into some of the core concepts that inform Wild Homesteading and also cover aspects of what it takes to truly build a Natural Life.
Michaela is my partner in all aspects of life and I'm really excited to have her taking an even more active role in Wild Homesteading! Keep an eye out for her blog posts!
Let's give a shout out welcoming Michaela! Please say hi in the comments and I will pass your message on to her!
Final Update – Lessons Learned After 1 Year
Wild Homesteading is almost a year old—and we've really learned a lot in that year. Over that time one big lesson has been around what content really fits us and our audience (you all!).
When we launched the blog was focused on 3 core areas: Grow Your Own Food, Work with Nature, and Start Your Homestead.
Overall that worked but the Start Your Homestead was really too much like any other homesteading site—what set us apart?
In the end we realized that it's our dedication to making Wild Homesteading a way of life that was different. From building an outdoor gathering (future kitchen) area, to nature trails and outdoor sit spots, and nature based playgrounds we really want Wild Homesteading to be about building a life that is truly connected to the natural world around us on a day to day basis.
Even when we are not working in the garden or on some other project!
We want to focus on helping you all truly Build a Natural Life. For us that change from Start Your Homestead to Build a Natural Life along with Grow Your Own Food and Work With Nature just fits.
Our core mission is to enable you to: Work with nature to grow your own food and build a natural life. That is what Wild Homesteading is truly about.
Moving Forward
So lots of exciting updates and changes but I really feel that now after our first year Wild Homesteading is ready to take it to the next level. The focus now is to go beyond our weekly blog posts to better serve our community.
Keep an eye out for more news about our Patreon page! We got a lot more news on that coming soon!
Thank you and please leave a comment with any questions or thoughts!
---

Follow me for more posts all about working with nature to grow your own food and build a natural life: @wildhomesteading
And check out my blog - www.wildhomesteading.com for weekly in-depth posts on how to work with nature, grow your own food, and build a wild homestead. When you work with nature, nature works with you.