A Nature Inspired Life: Storytelling With Photography
This week @tribesteemup asks: What Inspires You The Most In Life?
I could write about love or the people that inspire me most, or how nature inspires me every single day but If you read my blog, you already know all of that.
Instead, I wanted to share my passion for photography and how it inspires me.
I've always used photography to capture moments. Baby feet and blue eyes, family gatherings, candid moments and of course, travel and nature. I've captured loved ones that are no longer here, and that matters to me a lot. Since moving to our homestead, I've become deeply passionate about using photography to help me tell stories about our life here on the farm.
I spend a lot of time immersed in nature, completely disconnected from technology. I don't own a cell phone. I have only a desktop computer and a super crappy internet connection. I am often outside all day long, living entirely in the moment with no distractions. There's so much to appreciate and soak up every day. The morning dew on the plants, the precise time the birds start their day, then the bees loving on the roses and wild thyme. I am uplifted and alive as I absorb some of natures energy while I do my work. This life and the earth beneath my feet is such a gift, and I am nourished by it.
That's the challenge for me with photography, trying to capture emotion in the images I share. I am not after technical perfection, it is more than that, much deeper than that. I want to capture the essence of the moment in that image and nature inspires me to keep trying to capture what I see with my camera.
Capturing the beauty of the world through my lens is my way of expressing love and hope. I use my camera to be a storyteller, an artist, and perhaps even a historian.
Today In The Garden: A Photographic Walk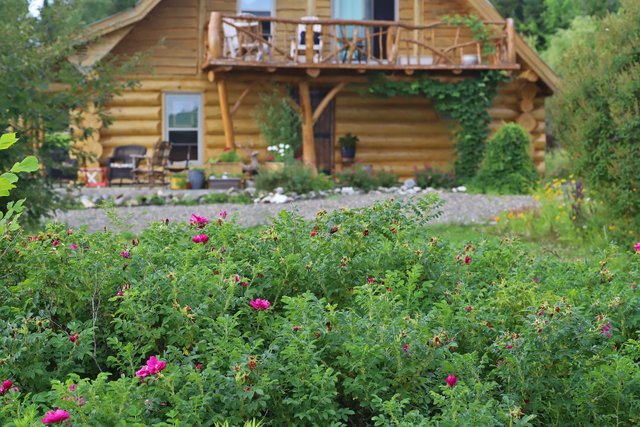 Rosa Rugosa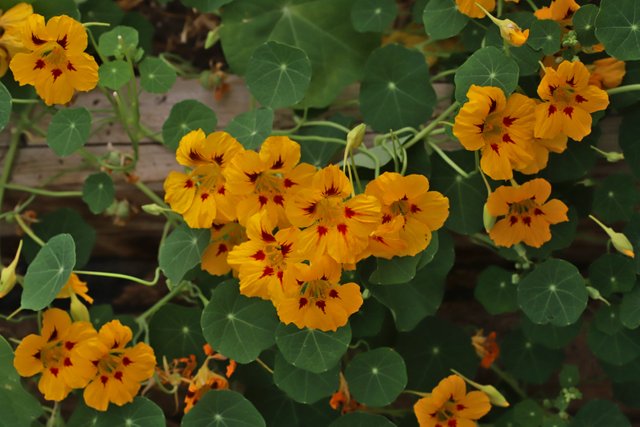 Nasturtium (Tropaeolum)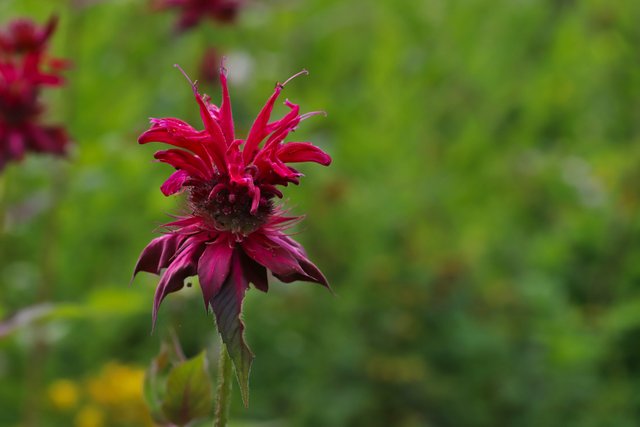 Bergamont (Monarda)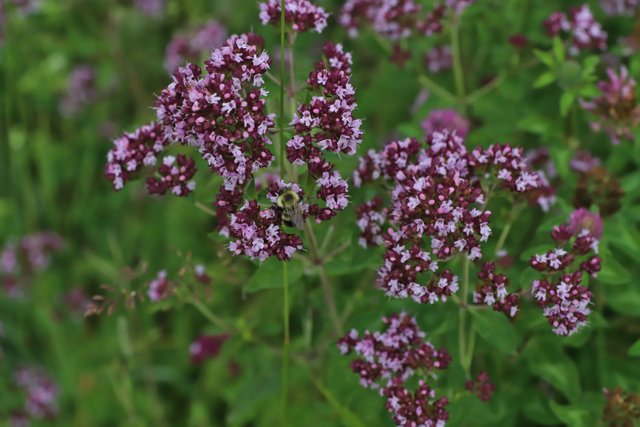 Oregano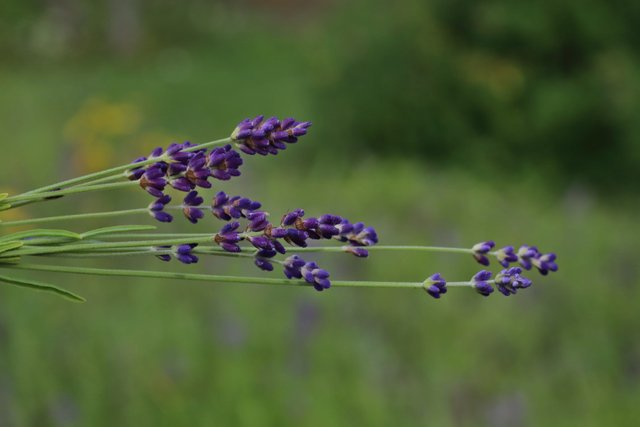 Lavender (Lavandula)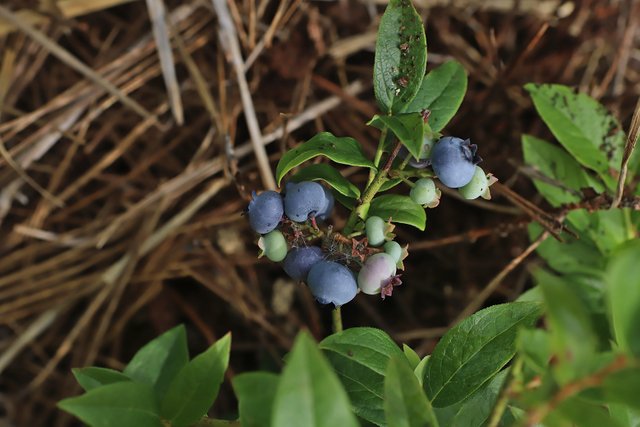 Blueberry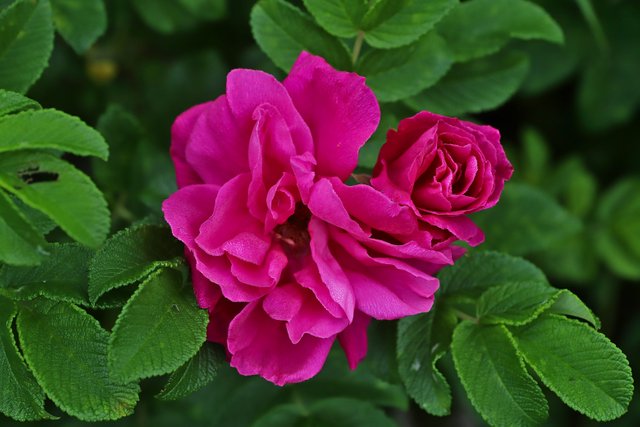 Rosa Rugosa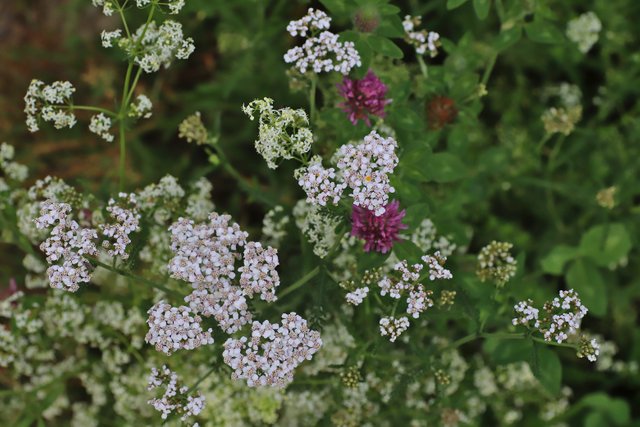 Yarrow (and red clover)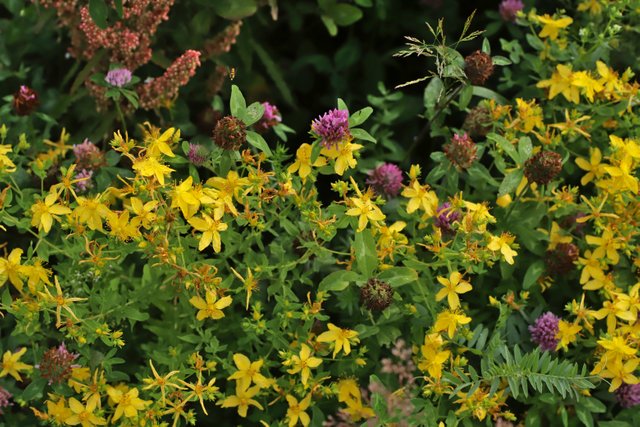 St. Johns Wort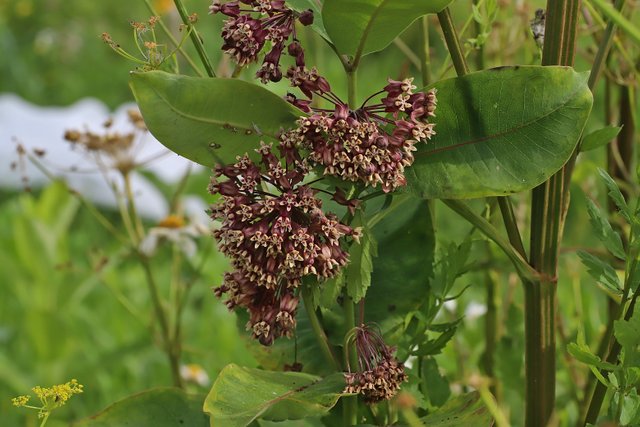 Milkweed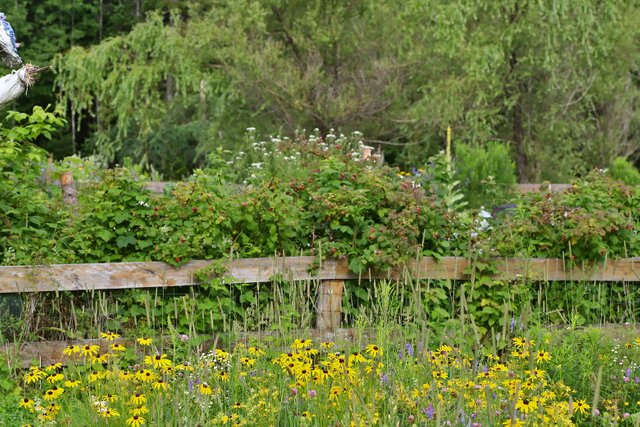 Raspberry & Black Eyed Susan