Working With The Elements - Part 1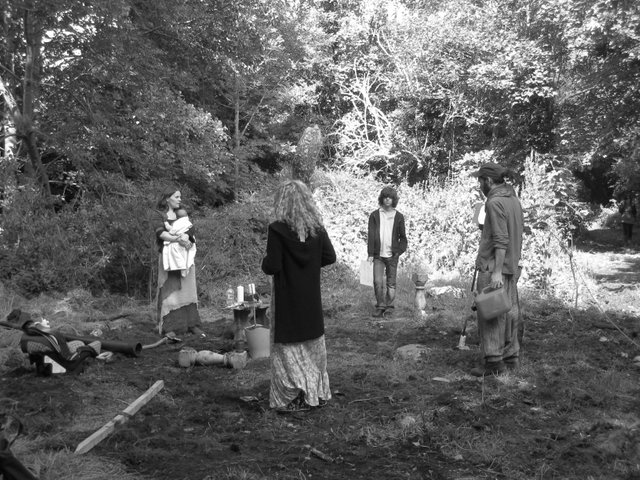 I love to create and hold ceremonies, they allow me to feel connected and anchored in the here and now. They are such a wonderful way in which we can celebrate our lives, our rites of passage. The first ceremony I preformed came to me by surprise.
I was living in Australia and a friend of mine from Scotland who had been living in Western Australia for many years, asked me if I would preform a hand fasting for him and his partner.I had never done anything like that before. I knew what it was and I had always felt a strong desire to reconnect with the ceremonies that our ancestors preformed, but I was shy and never believed I would be the one to perform them.
But my friend told me that he could imagine no one else doing it. What could I say, only yes. I was so nervous and spend the next few days researching all about hand fasting's and meeting up with my friend to find out exactly, what he wanted on the day.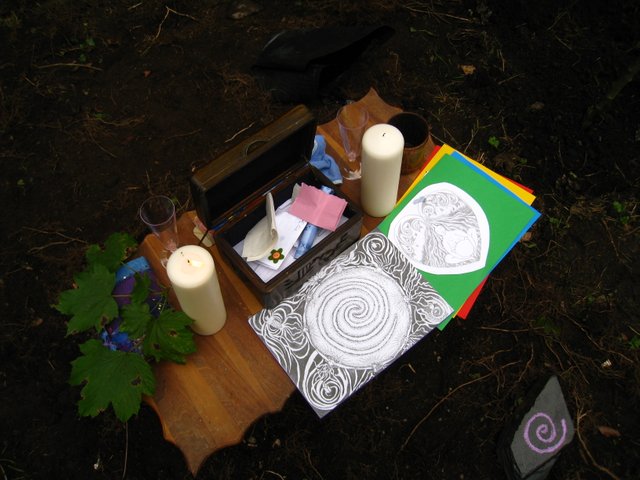 I was very cautious also because we were on Noongar Land which is such a sacred and spiritual place for the Aboriginal People , well to be honest the whole of Australia is such a sacred place for the Aboriginal People. I made sure that the ceremony acknowledged their presence and their spirits.
It was performed next to the Sea looking out in the direction of Europe, this felt really important to me as we were performing a ceremony that has roots from there and which is traditionally held on European soil.
I know at the end of the day all of our ancestors had a huge connection to the earth and that is what connects us all, but it is important to respect and acknowledge the traditions of others when we are on their Land.
This was my first ceremony and since then I have held more handfastings, as well as naming ceremonies, mother and family blessings and ceremonies to celebrate the Celtic Festivals. Each of these celebrations has deepen my connection to the earth and to those who live upon her.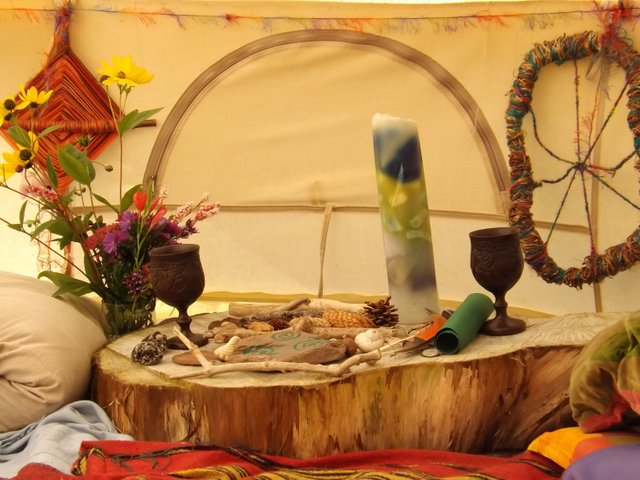 For too long we have ignored our rites of passage and with that the opportunity to celebrate one another, to acknowledge the journeys we have taken and the ones that we are about to begin.
These ceremonies bring us together, they bring communities together to create a space were we can support and honour one another. The gift of honouring oneself and others has been lost for too long, creating ceremony allows us to embrace that once again.
Ceremonies are a wonderful way in which we can release the past, where we can let go of those things in our lives that have held us back, caused us pain and made us feel weak and disempowered. It gives us the focus we need, to bring about change and move forward in our lives. I do this by connecting with the earth's energies and with my own inner wisdom.
I am not a religious person and each ceremony I perform is earth based. I call on the elements to create a sacred space and to connect with the power and energy that they embody. This space is then used to honour, to heal, to give blessings, to give guidance and to celebrate life. Each of the elements have an underlying energy and that energy is what provides the healing and guidance.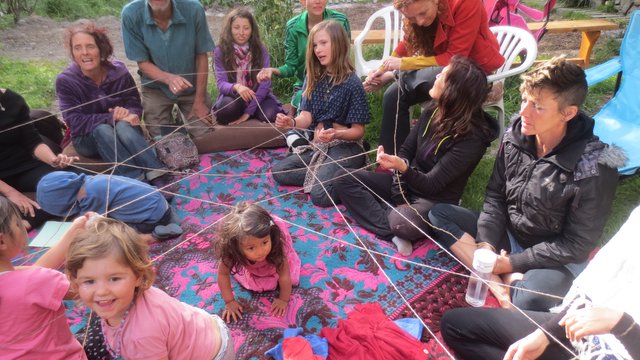 They are always present within and without us, allowing them to flow into our lives in turn allows us to deepen our understanding of them. And this can be a very individual thing, because this understanding comes from within ourselves and I really believe that we learn what we need to at each given moment.
We all see and feel things differently and my understanding will not necessarily correlate with yours and that is just fine. Because we are all on our own journey.
All of life is alive with energy and we interact with the flow and direction of that energy through our emotions, our words, our thoughts, our intentions and our actions. Calling on the elements is my way of interacting with those energies when I wish to create change, when I wish to create harmony for myself and others.
The energy of the elements can guide us and transform us. We just need to be open and welling to bring about that change and transformation.