I'm a huge fan of taking care of my super computer, my head, my skull that houses my brain. I have spent a huge chunk of my life neglecting my super computer by way of hair dye, hair spray, supermarket shampoos and conditioners, excessive heating and poor nutrition. It finally caught up with me by way of brittle hair and progressive hair thinning. As a result of this, I went on a quest to understand hair and why it goes grey and why we lose it.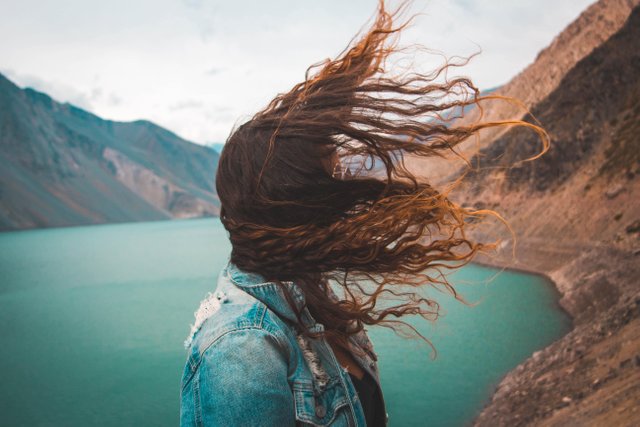 What is hair? Its excess protein built on layers of keratin which are made of cysteine amino acid, proteins, fats and minerals. Why make your own shampoo? Tap the top of your head, is it spongy, or is it a nice clean loud tap and can you feel your skull. If it's spongy there's a build-up of toxicity, layers of gunk, bacteria, mites, fungus, excess metals and excess junky deposits, which means you're probably experiencing some hair and skin issues. Have you ever seen a wild animal with grey hair or fur? I haven't, but I've seen domesticated animals with grey hair. They've been fed processed food their whole lives, just like we have. Age is such a common excuse, it's because as we get older, the longer we've been putting toxic degenerative things in and around our bodies, so yes, as we age we degenerate. How about regeneration, can we have rich full locks like the wild beasts that frolic the ungoverned lands? Yeeeesss, we are supposed to, I believe it's our birth right.
First step is cutting out all that toxic stuff I mentioned, I don't dye my hair any more, I don't go to hair dressers, I don't use store bought shampoos and conditioners and I don't use any sort of hair styling products unless they're made from earthly nutritious products. Hair loss is a huge sign that something is out of alignment in your body, hair is not vital for survival, so the body will discard it and focus its energy somewhere else, at the chaos zone where it is needed. Hair loss is also mentally shocking and can be a huge blow to the self-esteem, so once you've got hair loss it can trigger stress which by all means, is not going to help the situation.
Below is the recipe I use for making my own shampoo which has allowed me to reduce the amount of times I wash my hair; once a week. Some of the ingredients can be tricky to obtain, so if you do find them, get lots of it so you can make a big batch and continue to make big batches down the track.


The Liquid Base
500ml Liquid Castile Soap - pure nonfragranced
o The Castile soap will strip the oil from your scalp and hair and clean it. Stripping the oil from your hair will cause you to generate excessive oil which hair mites love, so it is very important to re-lubricate your hair and scalp with coconut oil every now and then – when you've got nowhere to go.
200ml Light Roast Organic Coffee - brewed in distilled water
o Make a strong brew. This acts as a stimulant; light roast has a higher concentrate of caffeine but a subtler flavour. It is important to use an organic coffee that hasn't been touched with pesticides and herbicides. The purpose is to take that stuff out of the head not put it back in.
100ml Apple Cider Vinegar
o This is a cleaner and a neutraliser. Apple cider vinegar is used to clean the wax off produce as it is a potent acidic solvent.
Additives
2000mg Niacin Powdered Capsules
o This is a stimulant which opens up cell walls also allowing absorption. This can sting for some people, especially if there are scratches on the scalp. You can get capsules of 500mg that can be opened up and the powder poured in to your mixture.
Approx. 2 inches of Copper Wire - dissolved
o Alkaline anti-fungal properties, if you can obtain a quality piece of copper, scrub off the first layer and dissolve it in a small bottle of apple cider vinegar, then you can use that bottle of apple cider vinegar in your shampoo. It will take about a week to dissolve.
1 teaspoon 2% Iodine
o Disinfectant and stimulant for growth, supports the thyroid
2 teaspoons Ascorbic Acid or Vitamin C Powder
o As always, get the good quality pure stuff with no fillers and additives.
*½ teaspoon Sodium Bicarbonate
o The citric acid and bi-carb will react, it's so much fun to watch! If you're looking for a good one, choose the one that clumps. If it doesn't clump, it's got aluminum added to it to stop it from clumping and you're trying to get rid of aluminum not put it in.
2 teaspoons MSM (methylsulfonylmethane)Powder
o Solvent, detoxifier and provides a sulphur additive necessary for healthy keratin in hair and nails.
2 teaspoons Magnesium Chloride
o Pushes the shampoo in to your skin for absorption and supports the elimination of heavy metals such as mercury from fillings or if you eat fish and seafood.
500mg Silica Powder
o Silica is a re-builder, it is used to aid growth of skin, hair, nails, joint cartilage and helps metabolise calcium. I found some silica in powdered capsule form, just like the niacin.
1 teaspoon Fulvic Acid
o This is used as an absorption element. Fulvic acid is found in soil, tree roots, rock sediments and natural bodies of water.
20-30 drops each of Essential Oils – clove and rosemary
o The essential oils will help smother the pores and kill the mites that live there while providing potent anti-fungal properties. Clove is a disinfectant and rosemary will open up the pores. I will also add lavender for a pleasant and calming scent.
Optional
100ml Brewed Stinging Nettle Tea
100ml Brewed Skullcap Tea
o Both are known for their hair growth properties and are an all-around great astringent detoxifier for the liver.


Blend it up and away you go! Rub the shampoo in and let it sit for a few minutes. It's so important to regularly rub and massage your scalp to break down calcium deposits and stimulate blood flow. Store the shampoo in a glass as there are some potent solvents in there. If you cannot find all of these ingredients, don't worry, just use what you can get or use what you have.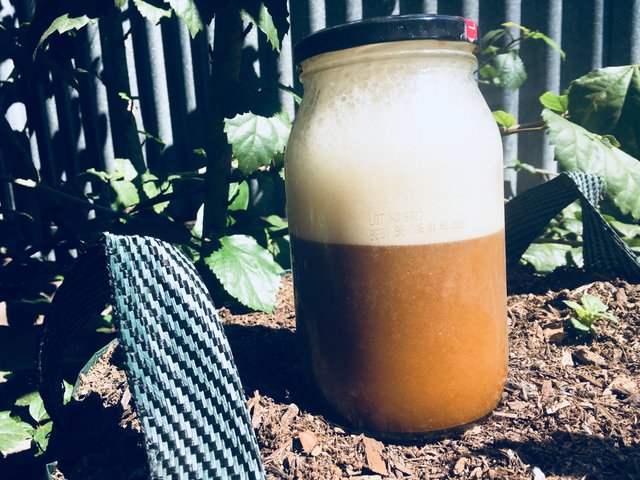 This is only one aspect of obtaining a lush, lush mane. Cut out stress, this is major and majorly difficult. If stress rules your life your adrenals will be depleted, and your adrenals is what governs your hormones and regulates metabolism. Hormonal imbalances also effect hair growth or lack of. Also, nutrition, absorption, happy giving relationships and a stress less environment are key. I make sure I drink stinging nettle tea, do an apple cider vinegar hair wash every now and then, exercise so that oxygen can be restored to the cells and the blood can circulate through the body, breathe deep to expand and contract the cranial sutures and get some suncream-less sun! Of course, make at your own risk and just letting you know, I'm not a doctor ;)
** Growing stuff