Happy Monday my friends! I hope you all enjoyed the weekend and are ready to take on the week with plenty of energy and determination to accomplish whatever goals may be on your list. One of my big goals this week was to knock out an entry to the latest @naturalmedicine challenge Let Food Be They Medicine. Besides always wanting to jump on any excuse to share more inspiration on taking control of your health through nutritious food choices, I thought it would be a great follow up to my Veggiversary Post to share more about how I've had such success maintaining my plant-based lifestyle for six years now. Of course I would need more than one post to share all my tips, but at least this will be a good start. 😉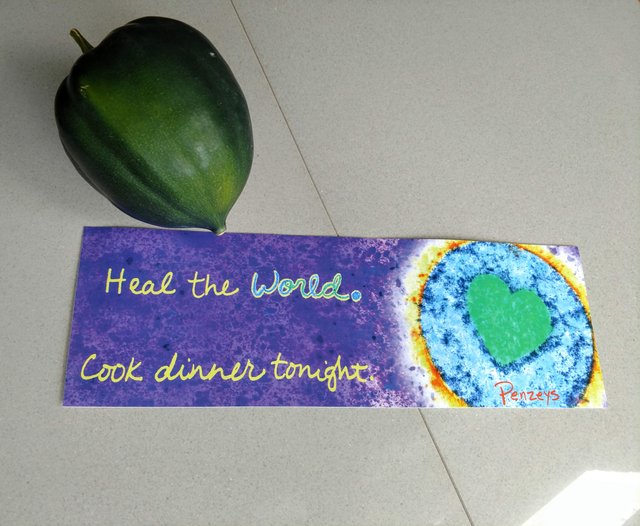 I had a bit of trouble nailing down what angle I wanted to approach this challenge from as there are a lot of topics that really interest me or hit home personally. Of course I am a huge proponent of a well-balanced, varied vegan diet. I also have my ongoing love affair with the farmers market that is the healthiest form of obsession, in my humble opinion. I also have a few favorite foods that play an integral role in maintaining my own health. However, the basic core of my food philosophy is spending time in the kitchen to prepare your own food. I couldn't agree with my fun bumper sticker from Penzeys more! Cooking heals in more ways than one.
Though I know many of my Steem pals are excellent cooks, the population of the United States (and perhaps the world at large) has moved quite far from the traditional home-cooked meals that were a staple in all households not all that long ago. With fast food restaurants on every corner, and worse yet--delivery services happy to bring that bag of fries and milkshake right to your door, it is all too easy to let your food be prepared by someone else. Though my sisters and I grew up helping out in the kitchen, I knew someone in their late twenties who didn't even know how to boil water to make pasta. I have also had clients in the past who never made home-cooked meals despite having plenty of time and opportunity to do so. It hurts my heart to think some people cannot even put the most basic of meals together!
I could probably insert some scary statistics about the high rates of obesity in adults and children here or perhaps numbers on heart disease, cancer, and high blood pressure. I think most of you probably know the dire state of the health of humanity without having to look at any empirical data, though. I can also tell you that after ten years in the health and fitness world, from my personal experience the clients I have that prepare the majority of their meals at home have the most success reaching and maintaining their goals. Of course there are a lot of contributing lifestyle factors to overall health, but food is a huge piece of the puzzle.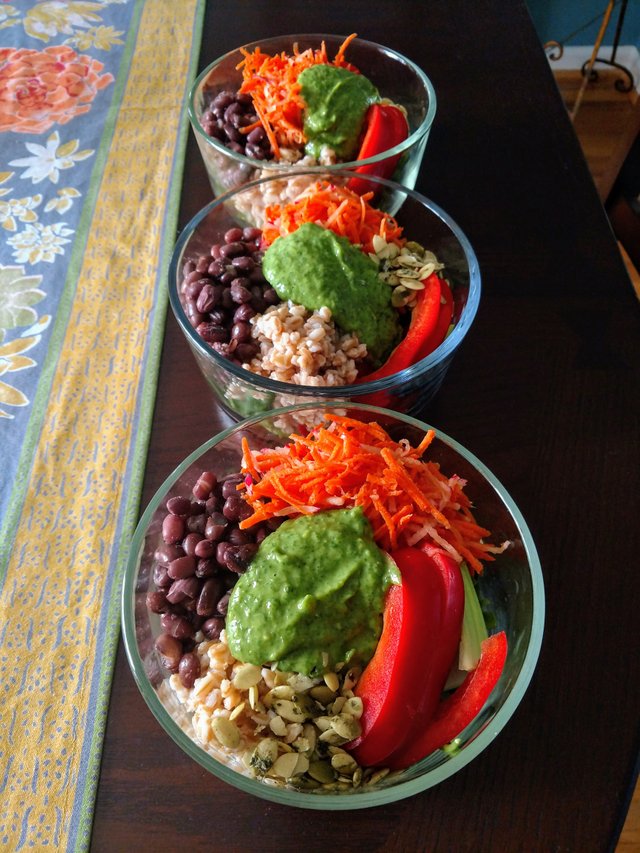 Just the other day I was speaking with one of my personal training clients about nutrition. He loves to learn, but also enjoys using food as a good way to distract me from making him do more reps, haha! However, we were speaking once again about how even seemingly healthy food from restaurants can still be surprisingly dense in calories, sodium, or other preservatives/chemicals/Frankenfood. The other major issue with eating out a lot is a distorted sense of portion size. I can't attest to restaurants in other countries, but here in the US bigger is seen as better. When you look at nutrition information, even salads in many places are total bombs with more calories than you need in a day or enough sodium to make your ankles swell and mouth go dry. Of course there are some places that are better than others and ways to navigate a menu to make better choices (topic for a whole other post), but ultimately I still believe eating out should be seen as a treat and not an everyday occurrence.
There are many convenience foods that can technically be "cooked" at home, so you will need to watch out for relying too heavily on processed foods even if you are making more meals at home. Ideally you should be crafting your meals out of whole food ingredients for the most optimal health. Personally, I'm not a fan of counting macronutrients or following specific dietary rules as far as carbs, fats, and protein. For one, different lifestyles might require a different ratio of nutrients and there are plenty of individual differences in what works best for each person. Also, focusing too much on the smaller level of individual components can be a bit reductionistic (the sugars in an apple are not treated the same by the body as the sugars in a donut) and I find cooking becomes more of a chore than a passion. I do like the daily dozen recommendations on nutritionfacts.org as a great base to build my meals from. Dr. Greger researches all of the nutrition data he can find to share, so I trust his guidelines. They also come from a place of finding what foods enhance our optimal health and possibly are the best at preventing disease, as opposed to many "diets" out there that are more focused on losing weight. Weight loss alone is not always a sign of optimal health.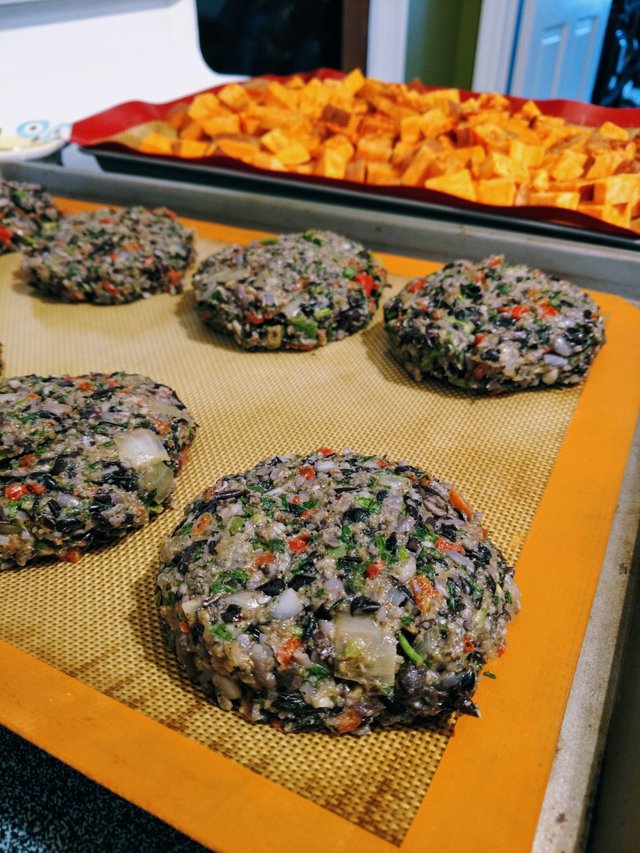 To refer back to the original cover photo and the message on the sticker, cooking can also be healing from other standpoints. I find it very meditative at times to get in the kitchen and start breaking down the beautiful fresh produce from the market. As an introvert, it can be a great time to recharge my batteries and spend time alone with my thoughts. I would love to use it as a time to start listening to podcasts about healthy living or other interesting topics, as well, but most of the time I enjoy the quiet repetition of the knife on the cutting board. Taking the time to prepare your food makes you more aware of the source, as well, which is why I can never fathom eating meat ever again. I'm definitely not perfect, but I try to be very mindful of not only the food's impact on my own body, but the impact on the world as a whole.
Speaking of the world--cooking is a beautiful way of bringing all different people together! Though traditions vary from culture to culture, people from all of the world can come together to share the joys of preparing a meal together. When you look at how many dishes are similar across cuisines, how holiday celebrations center around the table, or how homes are built around kitchens you find that we all have more in common than we perhaps realize. There is still a lot of division in the world today and fear of the "other", but I truly believe if we all sat down to more meals together or rolled up our sleeves in the kitchen then perhaps that would serve us better than waging wars.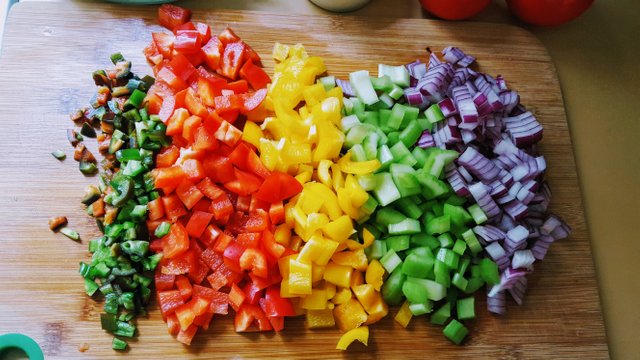 I get questions often about how to fit in time to cook in a busy lifestyle or how to meal prep more efficiently, so I would love to explore those topics even more fully in the future. I have tried to share my tips along this blogging journey of mine, but it can't hurt to try to compile them all together. I fully understand that there really are some people who have such a demanding schedule that any type of meal prep is daunting to think about. I'm not quite sure what is the answer in those cases except perhaps to find someone you know that you can maybe barter with or pay for help in preparing meals. I have cooked for a few clients before to get them through certain times, but you have to be willing to compensate someone fairly for the time and energy. I feel like if it is important to you, there are ways to make it work.
Also it is important to note that we are all at different points in our journey, so don't be discouraged if you are starting from square one. I am a far better cook than I was 15 years ago when I first moved out on my own for good, but I hope to be even better in another 15 years. I've also been preparing foods ahead of time for the week for a very long time due to a fluctuating weekly schedule. When I was growing up, my mom made dinner every night as she had a regular day job that allowed for her to be home with us in the evenings to share a meal together. So cooking can be a daily activity if that is what your schedule allows, but if you cook big batches at one time you can still easily enjoy home cooked meals all week!
Another tip I can give is to find people that inspire you! Part of the joy of being involved in #fruitsandveggiesmonday is finding new inspiration each week with all of the wonderful entries. I also tend to only follow people on social media that spark joy and passion for me to continue on my own cooking journey. Of course it is even better to find people in your family or friend group that also aspire to follow a healthy cooking routine. Swap recipes or even meet up for meal prep. I know some ladies that work together in the same office who each bring ingredients for lunch to make communal salads. That way the preparation is spread out, but everyone gets to look forward to a healthy lunch.
I think I might have gone off on a bit of a tangent, but as you can see I find the topic of food quite enjoyable! I have been lucky enough to be quite healthy so far in life in that I have never needed food as a treatment for ailments, but I think the biggest part of treatment should be prevention. While food alone may not totally protect you from cancer or other ailments, it definitely makes your immune system that much stronger to fight if the need arises. Our healthcare system makes too much money off of procedures and treatments after sickness has already developed, so it really is up to us to take control of our own health in any way we can. The most basic way to do that is watch what you load up on your fork...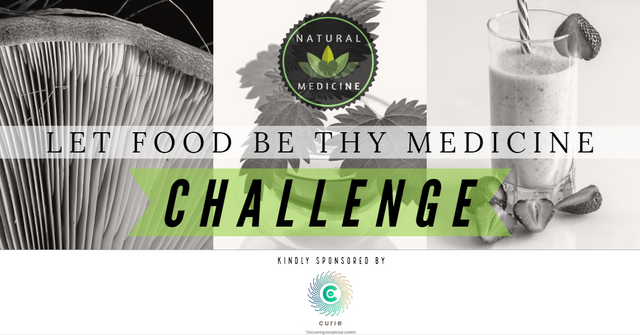 This post is in response to @naturalmedicine's 'Food as Medicine' Wisdom Challenge. You can read about it here. It's sponsored by Curie and there are over 40 steem worth of prizes on offer. You can write about recipes, particular foods, family memories, special diets - anything you like! Entries until 27 July.
---
---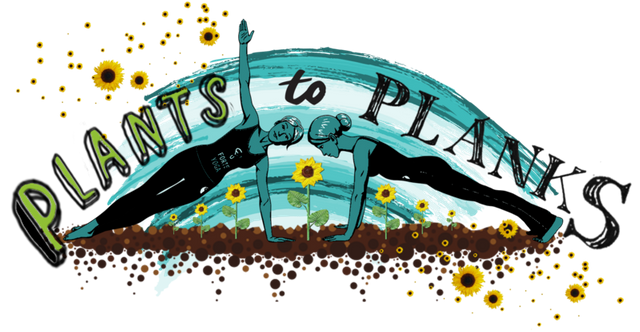 Banners by @zord189, @woman-onthe-wing, @dksart and @bearone for @steemusa