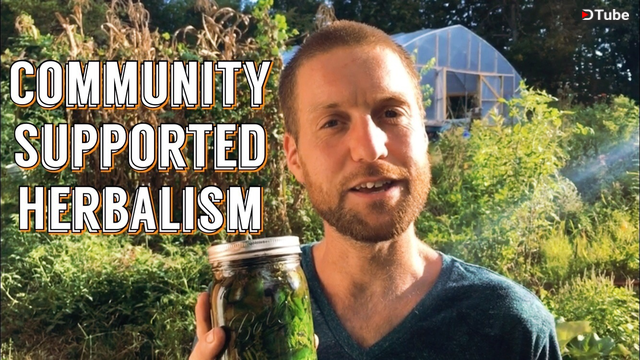 ---
Today we put this note out to our community: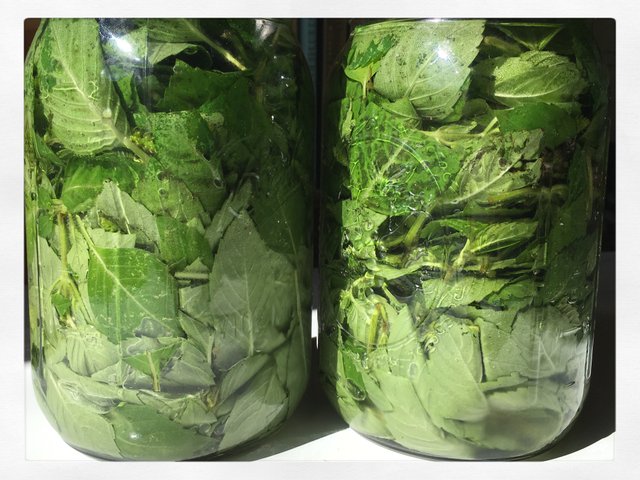 "So Much Tulsi (Holy Basil). Tincturing some on this beautiful day 🌿we will have tinctures by the oz for sale in 6 weeks. Also for anyone local, you're welcome to come over and harvest Tulsi to make your own tinctures (BYO glass jar & alcohol and you can harvest here!) // Tulsi is a great herbal ally with many benefits ranging from anti viral properties to supporting healthy digestion, calming nerves and boosting immunity. Some studies show that Tulsi is as effective as certain pharmaceuticals at relieving anxiety and depression."
---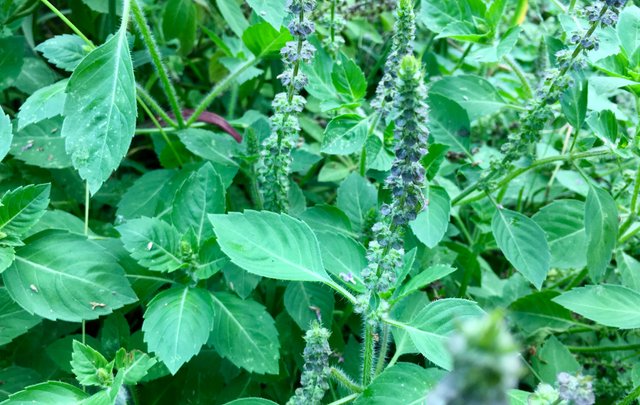 2 years ago we planted Tulsi seeds on our homestead and also received some transplants from a friend. Since then this herbal ally par excellent has made her home here.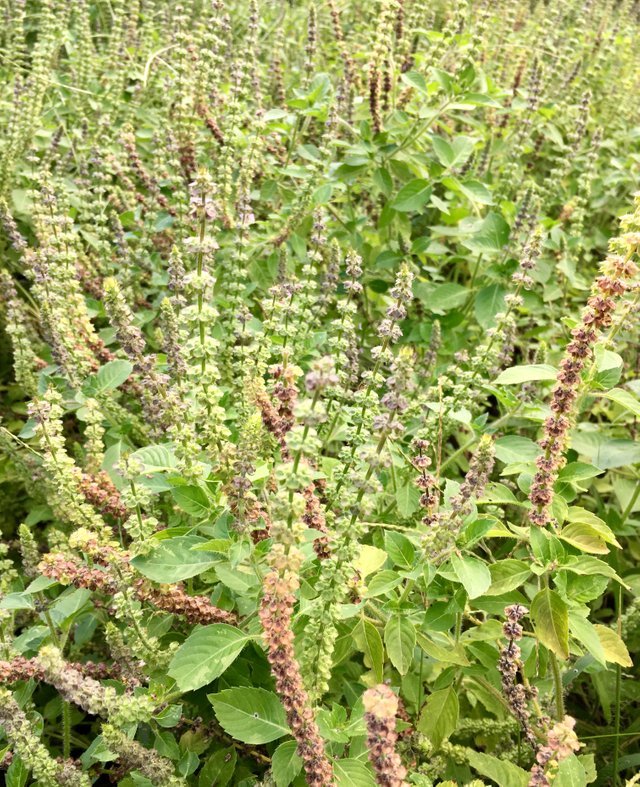 Goes to seed so easily! Much of it is already going to seed by the beginning of September.
She is one of our go-tos for anxiety/mood, digestive support and immunity boosting (but Wren will get more into this in a more detailed Tulsi post!) and we love to dry her for tea and tincture her.
We couldn't possibly tincture all of this medicine we have here which is why we invited our local community in to come and learn to make medicine and harvest holy basil for their own use.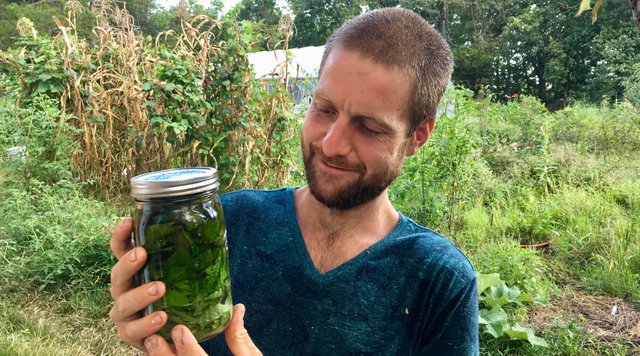 We're thinking of offering herb walks (both cultivated and wild) next year for our community as well. We've long wondered: How can we be more effective, touch the local community and share our skills and what we know?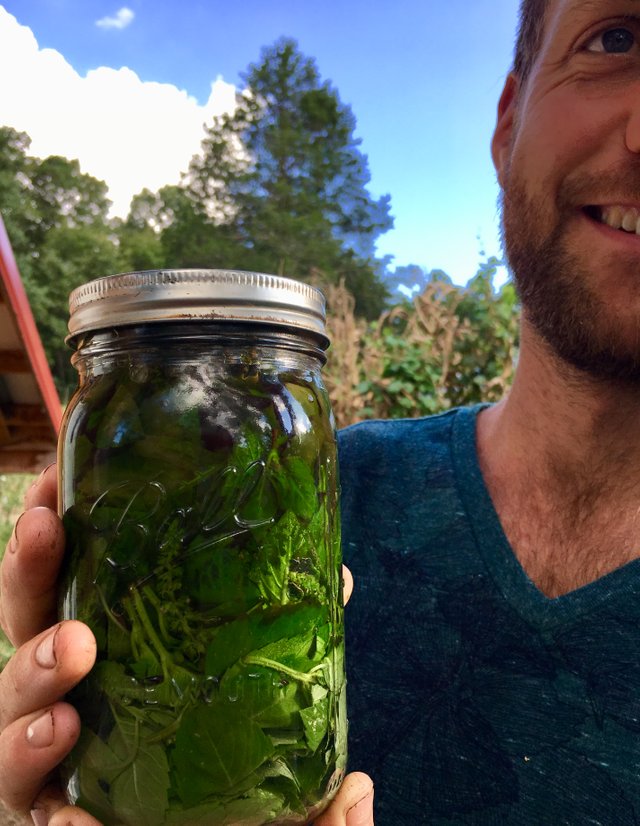 Sharing the knowledge and use of herbs is one such way!
Community herbalism and the sharing of folk herbalism is a fantastic way to empower our friends and community. Herbalism is great to enhance health and an easy addition to anyone's diet and wellness practice to give a gentle boost to immunity, nutrition and vibrancy.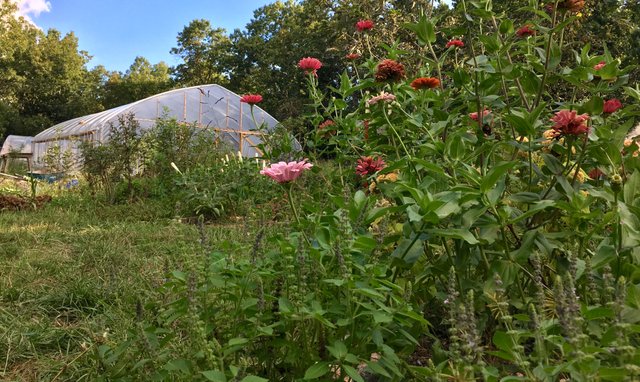 We're hoping we get some takers locally and that we can share the abundance and especially share Tulsi, one of our favorite allies.
---
Also, the struggle is real trying to do videos when our dog Luci wants to be in every shot! Maybe you've noticed her heavy breathing in basically all of our vids? ❤️☺️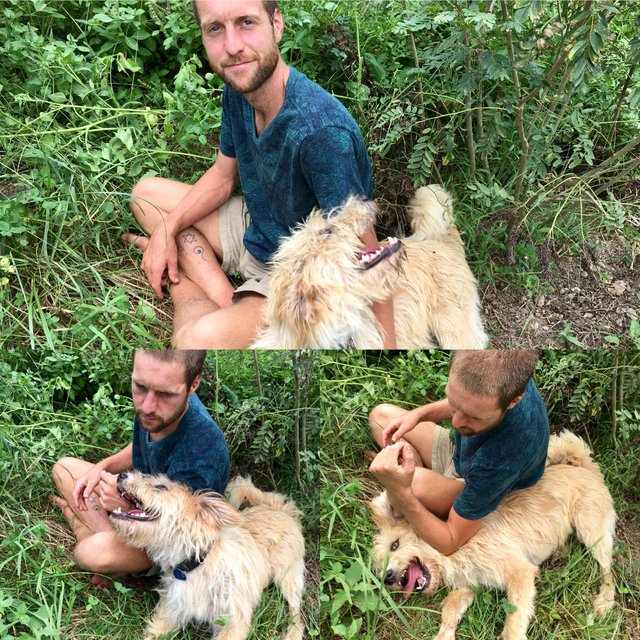 ---
▶️ DTube
▶️ IPFS