---
Understanding that this is a normal physiological process
In Chinese Medicine (TCM) there is much written about the clinical experiences of physicians' treatment of Depression and other psycho-emotional disorders. TCM's unique theoretical framework describes the inter-connections of body, mind, emotion, and spirit, and can help us understand that Post-Natal Depression is a consequence of normal physiological processes. With this awareness, mothers (and those who support them) can prevent and mitigate the effects of PND.
---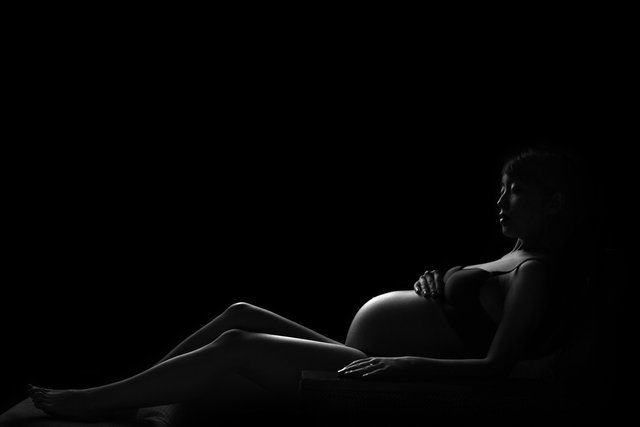 Photo by Kewei Hu on Unsplash
The physiological root of the spirit
In TCM, mental, emotional, and cognitive elements are termed 神 shén, which is often translated as either 'spirit', 'mind', or 'consciousness'. 心 Xīn, the Heart, is said to the be the organ where our spirit/consciousness resides. This I saw due to its role in the production and circulation of 血 xuè, blood. Because blood flows through and into every tissue in the body, our consciousness is therefore embodied; our Mind is not confined to the brain, and part of the reason why speaking of 'body' and 'mind' as separate and discrete phenomena in TCM is anathema. This is also why 心 Xīn is often translated as 'Heart/Mind', as it serves to describe both.
So the health of our 神 shén, consciousness is intimately linked with the quality and health of 血 xuè, blood.
Pregnancy is not an illness
Pregnancy, labour, birth, and breast-feeding are all normal physiological processes. And like some other normal physiological processes, will tax the mother a great deal, depleting 气 qì, 血 xuè, and 精 jīng (Vitality or Essence). All of these which can be preserved or replenished with appropriate diet, rest, and sometimes herbal medicines. If a mother is already depleted in these "vital substances" before becoming pregnant, then it is important she begin to supplement as soon as possible.
Any degree of qì and/or blood deficiency may lead to signs & symptoms which equate to PND: lowered mood, generalised fatigue, tiredness, and so on.
A TCM practitioner can easily build up the mother's levels to literally 'lift her spirits' and allow her to get on with the important task of nurturing and loving her newborn baby. These can also be done easily with appropriate diet, rest, generative exercise, and living is a safe, loving, nurturing environment, surrounded by people who support and encourage her.
Cold
There is another aspect which is often seen clinically, and that is a pattern referred to as "Cold invasion of the Uterus".
During labour, the mother is said to be 'open' and vulnerable. All her energy is directed at allowing the baby out, which uses her qì. The role of qì is to circulate through the channel network and warm the body and defend it from invasion of 'external evils' (pathogenic influences). While she is 'open and vulnerable' Cold (one of the six types of external evils) is said to invade and lodge in the uterus, congealing the flow of blood (yīn)through the body. The channels become blocked, and prevent the flow of qì and damaging all yáng processes. The chance of this occurring is increased if labour requires surgical interventions such as a C-section or forceps (cold stainless steel instruments). This is usually also the root behind problems with breast-feeding and milk supply, which goes on to affect the foundations of health for the newborn.
The effects of this are easily treated with acupuncture, moxibustion (the application of heat using Chinese Mugwort to stimulate points and channels), and herbal medicine. It was traditional to always give a new mother an herbal decoction to warm the uterus and help expel any remaining blood a few days after birth as recuperative and preventative. The ingredients for this were fairly commonly available; nowadays it would be best purchased directly from your trusted herbalist. Dried ginger and Licorice root as a tea would also help, drunk daily for 7–10 days.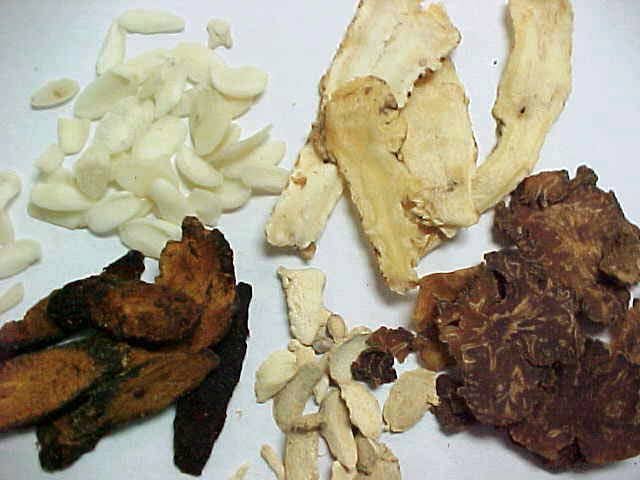 Use of Sheng-Hua-Tang and health-related quality of life in postpartum women: a population-based cohort study in Taiwan
This study showed significant results in women who took this formula for the prescribed post-partum period, not for longer.
Prevention
TCM's forté is illness-prevention and promotion of wellness. Pre-existent deficiencies and imbalances can be addressed by care throughout the pregnancy with a trusted TCM practitioner who works alongside a mother's primary care-giver (a midwife or obstetrician). They are best-placed to assist and advise for specific cases, as natural medicine always works best when solutions and interventions are tailored for the individual. Acupuncture treatment always focuses on treating the mother as an individual and providing care based on her individual needs.
A number of measures can be put in place in preparation for labour in the third trimester, to strengthening qì and blood, thus minimising the need for the cascade of interventions that medicalisation of the process inevitably brings. These can help ensure a smooth labour and transition to birth.
This however is covering the physiological stuff. Don't think that it will make it any easier though — you still have to do all the work!
Preparing the heart
While preventing PND involves looking after the physiological substances and processes, it also involves the aspects of consciousness that are inextricably linked with these.
In Alchemical terms, blood is the physiological basis for our Being. As explained above, it holds our spirit and embodies our consciousness. When our blood is healthy and 'full' (i.e. contains all nutrients in good measure) and is 'invigorated' (i.e. circulating well) then we are able to maintain our Presence in the world. In other words, we are attentive, alert, and respond to others appropriately. Our emotions are balanced, and they flow and are expressed appropriately.
Fears and angst surrounding birth and being a parent are normal. Birth is the most ancient and primal ritual to initiate you into becoming a parent, and it is meant to be challenging. Chances are it's not going to go the way you expect, and you will make mistakes. Even though it's a beautiful thing, it's also usually messy.
And that's OK. Sometimes my PND clients had problems with managing expectations, the root of which was more about opening their heart and surrendering to the mystery of the process. Most of us carry stories and conditioned habits and behaviours that act as limits to our true nature. Pregnancy and birth will take you to the edges of those limits. Which is why I highly recommend some kind of psychotherapy, counselling, or coaching to learn how to navigate those journeys. Often I would work with women having difficulty conceiving, and sure enough conception happened once they'd sorted out their shit. On the path of pregnancy, you have a timeframe to work within, and nearly every woman I know who has invested time and effort in this kind of personal work has had rewarding birthing experiences. Consider the birth as the exam; the result you get will depend on how much you learned.
Basically, PND is a sign of physiological and emotional disharmony and depletion. It can be prevented with an appropriately nutritious diet, as well as dealing with the fears and emotional blocks that get in the way of you doing what you are naturally designed to do.
---
This is a re-write of an article I wrote in 2013 which was originally published on bellybelly.com.au
---
Information offered on this post is for educational purposes only. This post makes neither medical claim, nor intends to diagnose or treat medical conditions. Links to external sites are for informational purposes only. This post neither endorses them nor is in any way responsible for their content. Readers must do their own research concerning the safety and usage of any herbs or supplements. If you are pregnant or nursing consult a professional practitioner before using herbs.
---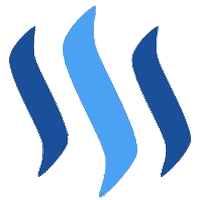 CREATE YOUR OWN @REVIEWME PROFILE TO START EARNING CREDIBILITY STARS FROM THE COMMUNITY!
CREATING YOUR PROFILE IS EASY! JUST FOLLOW THE STEPS HERE ☜(ˆ▿ˆc)