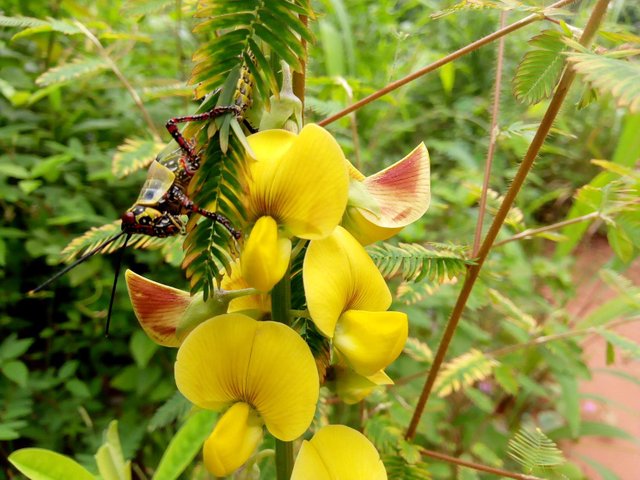 One of the things I love watching apart from cartoons whenever I'm Opportuned to watch the Television is about nature and abundance in the animal kingdom.
NATGEOWILD is among my favorite Cable television that brings me close to natural things. 😂
Anyway, I caught sight of the image here and was equally fortunate to have my phone with me. I love the shot so much, hence the reason for the topic of the post.
This is my contribution to the #wednesdayyellow #colorchallenge post.

STAY TUNED TO, @emjoe
Posted using Partiko Android