Nasdaq, it is the second-largest exchange in the world by market capitalization. Nasdaq is already supporting other cryptocurrency exchanges. They announced a deal with Gemini exchange.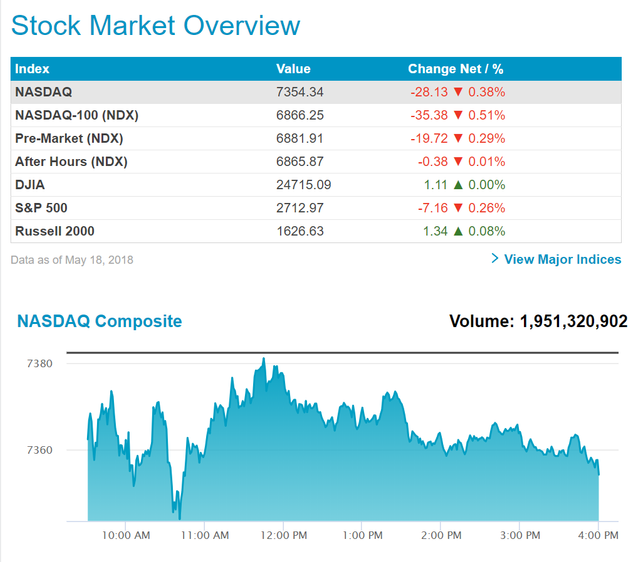 Let me show you 3 daily summary from all trading venues on Nasdaq, so you can understand that's a huge move for cryptocurrencies.
| 15th May 2018 | 16th May 2018 | 17th May 2018 |
| --- | --- | --- |
| $109,422,465,138 | $90,450,168,994 | $92,750,839,888 |
Nasdaq CEO Adena Friedman said:
It's just a matter of how long it will take for cryptocurrency space to mature.
---
I am happy to emphasize the fact that cryptocurrency space is still in the early phase.
Be happy you're here, be happy for the beginning of decentralization.