[I See Japan] Short Tourist Diary ~ In Nara 【我眼中的日本】旅行小記~奈良篇 (EN/CN ver. 中英雙語)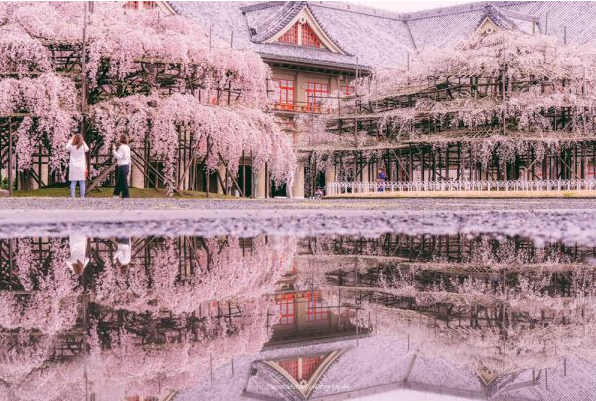 First of all, I really recommend visiting Nara (or generally speaking, Japan) in April, the season of Cherry Blossom (Sakura).  If it happens to be clear after a rainy day, the view will be really amazing. Another best time to visit Japan is Autumn, if you are also interested in maples (or red leaves, aka "momiji").
首先我推薦在四月櫻花滿開的時候去奈良,或者說日本。如果恰好碰到一個雨後的晴天,眼前的景色是在讓人著迷。 另一個合適造訪日本的時間是秋天,如果你對紅葉也有興趣的話。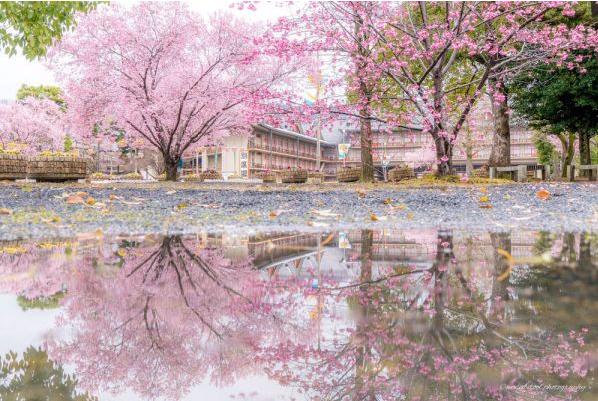 Nara is close to Kyoto prefecture, so tourists can have a round trip between Nara and Kyoto within a single day. It is also a nice option to spare a night in Nara. There are some special hotels, and each of them may have 10-20 rooms only. All rooms are furnished with Tatami, and hot spring is also provided! Guests can also request the hotel to provide local food, and every dish is pretty delicate and delicious. After all, the experience can be really special.
奈良縣靠近京都,所以遊客可以選擇在奈良和京都之間一日往返。在奈良住宿一晚,第二日再回去也是個很好的選擇。奈良當地有一些非常具有當地特色的旅店,每間旅店可能只有10-20間房間。房間全為榻榻米房間,同時旅店也提供溫泉!旅客還可以選擇讓旅店提供具有日本特色的料理,每道菜品都非常的精緻。在這樣的酒店住一晚也是不錯的體驗。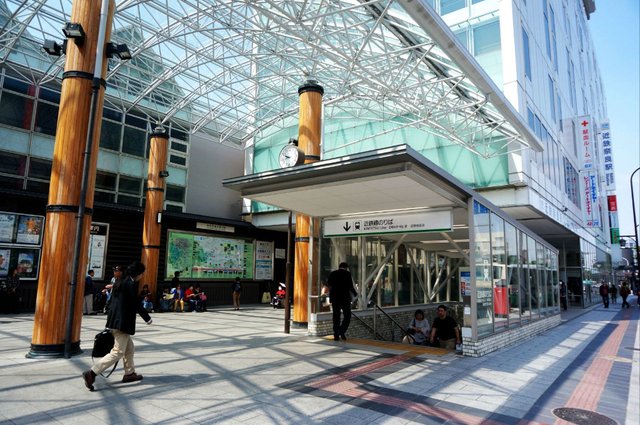 Take JR from Kyoto to Nara, and there is a shopping mall right at the exit.  The shopping mall is quiet and clean, with delicious food and cute small gifts. In some holidays, there will be special events, such as parade.
從京都站坐JR來到奈良,出了車站就是一條商業街。商業街非常安靜、整潔,有各式點心和各類可愛的小飾品。在一些節假日,還會有一些特別的活動,比如遊行的隊伍。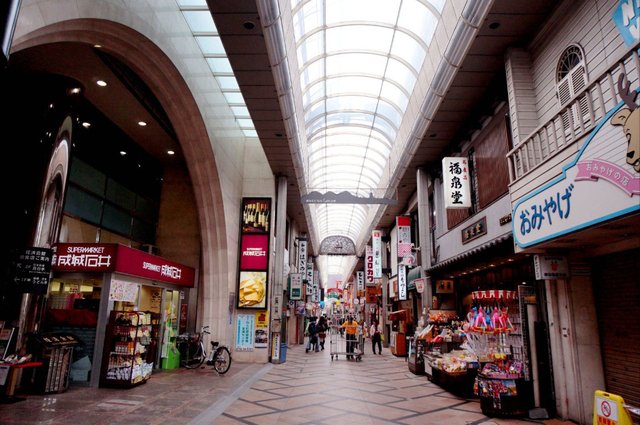 As for me, I like Kyoto and Nara better, compared to Tokyo. Kyoto gives me Japanese culture and traditions, while Nara gives me a sense a serenity. While staying in Nara and walking along any road, I feel like at that moment I can temporarily stay away from city, and embrace with nature. Trust me, in Nara you will find peace where time seems to flow more slowly when you deeply sink into it.
對我而言,相比較東京我更加喜歡京都和奈良。京都給我以日本的文化和傳統,奈良給我的則是一種寧靜感。在奈良,行走在任何一條小路上,我都覺得在那一刻我可以暫時地遠離喧鬧的都市,擁抱自然。相信我,在奈良,你總可以找到一種平靜,讓你深陷其中時感到時間的流動仿佛都變慢了。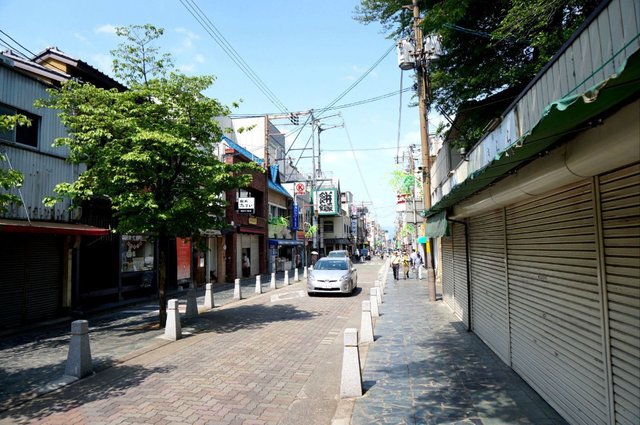 Of course, deers are the star of Nara! Take time to take picture with them, and you can even feed them with biscuit-alike food which is sold by local people (don't feed them with your own food). Be careful that in most cases, deers are gentle, but they may bite you or even kick you as a naughty kid (especially if you are holding food in your hand). Just hide the food, if you don't want them to get close to you or follow you.
當然,小路才是奈良的明星!享受和他們合照的時間吧,同時可以向當地人購買鹿餅去餵它們(別用自己的事物去喂它們哦)。雖然多數時候,小鹿們都是溫順的,但是個別時候它們也會淘氣地咬你,甚至是踢你。如果你不想它們接近你,或者一路跟著你,就乖乖藏好你手中的鹿餅吧。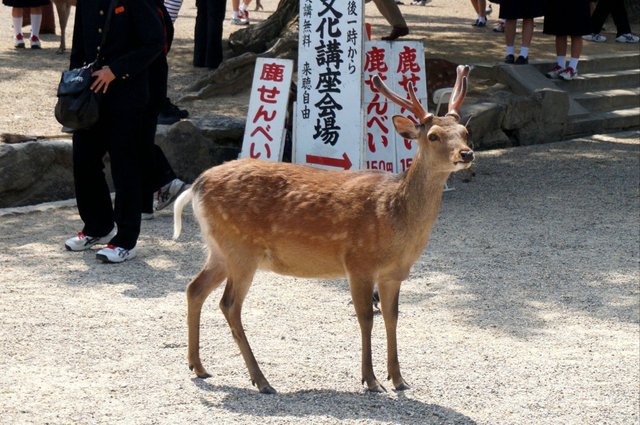 Toudaij is a local landmark in Nara. It is a traditional Japanese temple. Write a blessing and hope that it will come true!
東大寺則是奈良的另一個有名的地標,是一座傳統的日本寺廟。儘管寫下想要的祝福,并祈禱它會成真吧!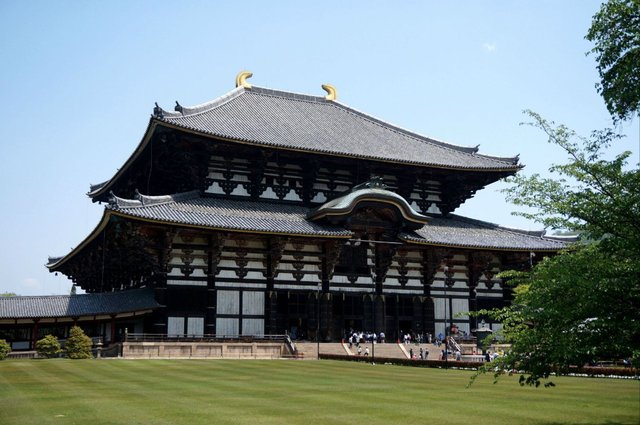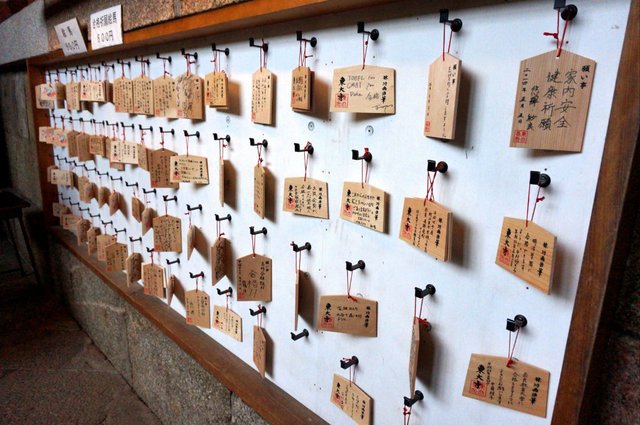 Other sightseeing remains to be explored by yourself! Keep in mind, while in Nara, you don't have to set any objective like "I have to go some place or eat some special food"; Just slow down, and "waste" your time as you like.  Surprise may be hidden in any moment, isn't it?
其他的景點等待你自己去挖掘哦。請記住,在奈良,不要抱著"今天必須參觀哪裡,必須吃到什麼好吃的東西"這樣的念頭。慢下來,盡情地揮霍時間,驚喜說不定就藏在某個不經意之間,不是嗎?
~THE END~