Watch The NanoCheeZe TV Live Stream!!!
Streaming a collection of misc videos and related pop culture clips having to do with containment or multiverse theory in any way, view through abstraction and containment/classification perspective or as I say, thorough an AI in a Matrix POV!
Follow all our pages and post your NanoCheeZe coin address in comments and I will send you a random amount of NCZ rewards from the POS pool at some point! :D
You can support the stream and project here:
https://streamlabs.com/cybershrapnel
or
https://www.patreon.com/nanocheeze
Follow/subscribe to the following to help out the project with community growth on the social media side!
https://steemit.com/@nanocheeze
https://www.minds.com/nanocheeze
https://gab.ai/NanoCheeZe
https://www.facebook.com/Nanocheeze/
https://www.bitchute.com/channel/nanocheeze/
https://twitter.com/nanocheeze
https://d.tube/c/nanocheeze
Streaming NanoCheeZe TV on these platforms
Like and subscribe to as many of these channels as you can! listed in order of importance/usage
https://www.youtube.com/cybershrapnel/live
https://dlive.tv/nanocheeze (I've been really enjoying this one fyi)
https://www.younow.com/cybershrapnel (more personal interactions)
https://www.youtube.com/nanocheeze/live
https://www.stream.me/NanoCheeZe
https://www.periscope.tv/nanocheeze
https://mixer.com/cybershrapnel
https://www.smashcast.tv/cybershrapnel
https://www.mobcrush.com/cybershrapnel
https://instagib.tv/cybershrapnel
https://www.twitch.tv/cybershrap
https://steamcommunity.com/broadcast/watch/76561198159750264
Also, PLEASE sign up on NanoCheeZe.com if you can so I can show investors how many people are interested in the idea! (SSL Cert is down so you will get a warning from FB cause it's not on https right now) just say yes, whatever. It's fine!
The NanoCheeZe (NCZ) Coin Wallet and MEQUAVIS Demo App are both available at NanoCheeZe.com for Windows and Linux!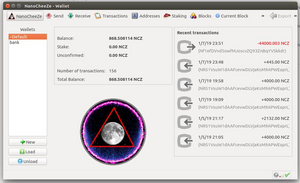 http://nanocheeze.com/NanoCheeZe-qt.exe
(NCZ Wallet for Windows)
---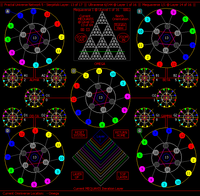 http://nanocheeze.com/nanocheeze.exe
(Windows MEQUAVIS DEMO, JAVA 32-bit JDK required)
---
And don't forget to get into our Discord channel!!!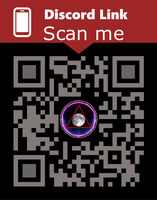 Playlist is about 24 hours long right now and much more content to add yet. And yes I will be finding better quality clips and fixing sounds issues and such as time goes on hopefully :D
Do let me know about any bad ones though... I try to stay on top of it!
(The stream is NOT monetized but may play ads due to copyright claims by others!)
---
#simulationtheory #reversesimulationtheory #matrix #vr #ai #artificialintelligence #quantumcomputing #quantumcomputer #interdimensional #transdimensional #mequavis #crypto #bitcoin #nanocheeze #holographicuniverse #omniverse #multiverse #mandelbrot #fractal
Donate to:
Bitcoin: 1FBN84Rbw612pLpnyFn8orH5JdjaqhUr18
Litecoin: LeWKV2SwbSr1YotCSD99pnTSTA53xcQk2Z
Etherium: 0x00652Ea76e16f2CA6bcE1d9cB2F0AF2101227907