There are 3 days left to reserve your ticket to the biggest blockchain conference in Cyprus 2019. According to the official Twitter account of the event @NakamotosDen, new speakers have recently been registered and exhibitors. As a novelty, the @Oracle-d team will talk about their exciting Andre Gray's Football Academy initiative.
Remember this 19th and 20th of February will be held this great blockchain investment conference at Carob Mill Venue, Limassol Cypre.
Graphic 1: 1920x1100 .png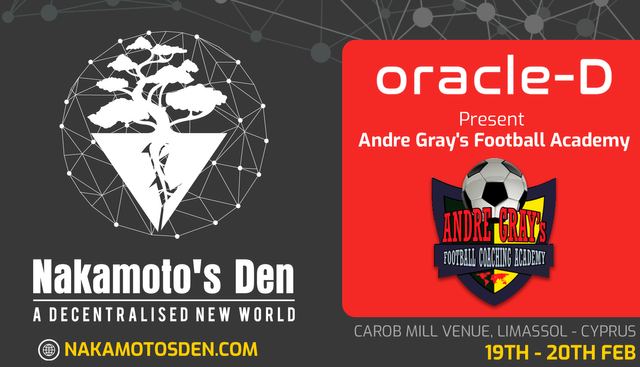 Graphic 2: 1920x600 .png

Graphic 3: 1920x1100 .png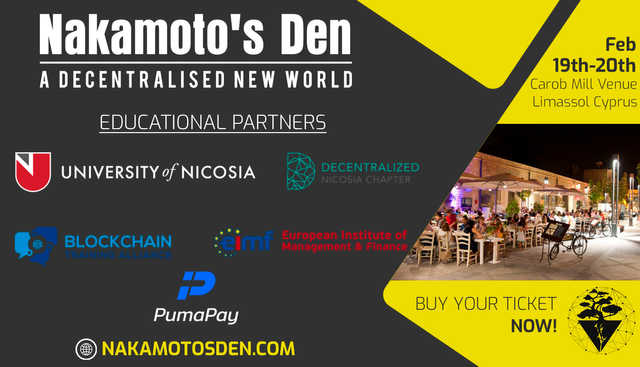 Graphic 4: 1920x600 .png

Graphic 5: 1920x1100 .png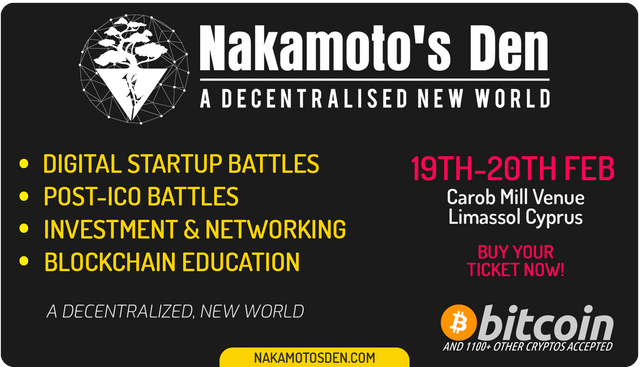 Graphic 6: 2560x1440 .png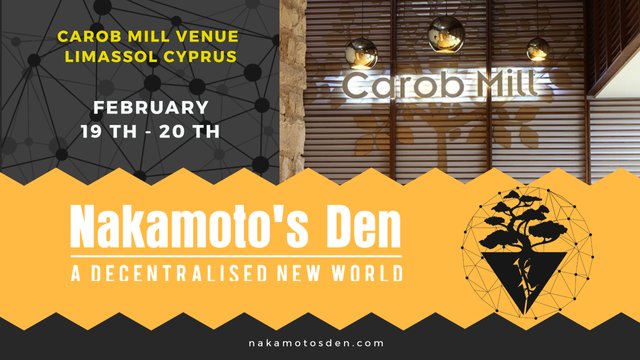 ---
Disclaimer: The information contained in this post will not be taken as financial advice. I am not a financial advisor and none of your investments should be made based on the information presented here. The following information is for educational and entertainment purposes only.