This time I bring another graphics kit for the promotion of the Nakamoto's Den Summit where you will have important speakers from the Blockchain world.
Nakamoto's Den
This year the Nakamotos Summit will host a group of speakers on February 19th and 20th, where they will compete for the most essential characteristics of their projects. The event will take place at Carob Mill Venue, Limassol Cyprus. Do not miss this opportunity to attend this event that will feature a welcome cocktail and gala dinner.
Graphic 1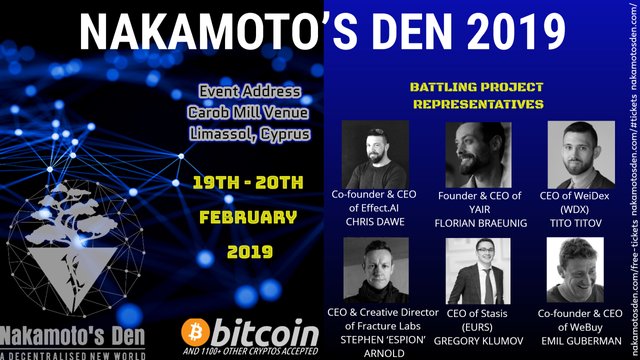 Graphic 2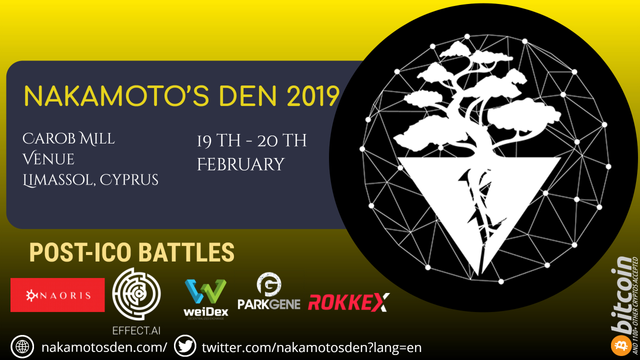 Graphic 3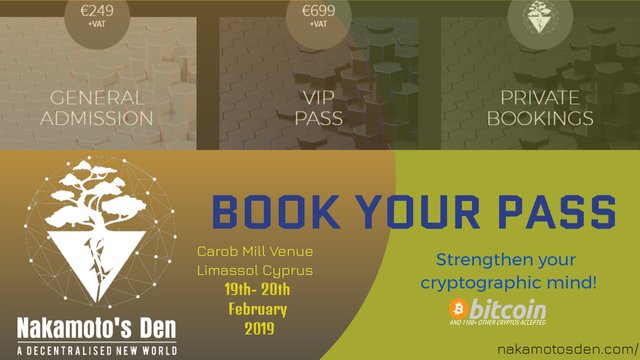 Graphic 4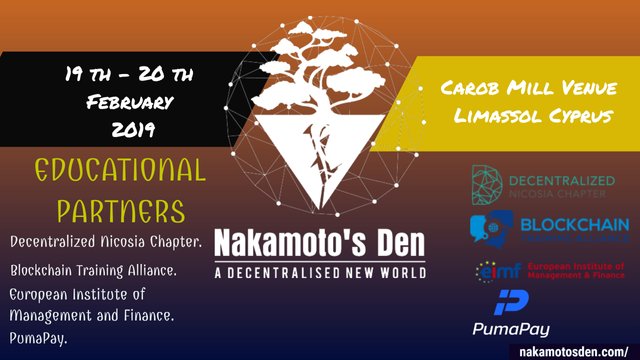 Graphic 5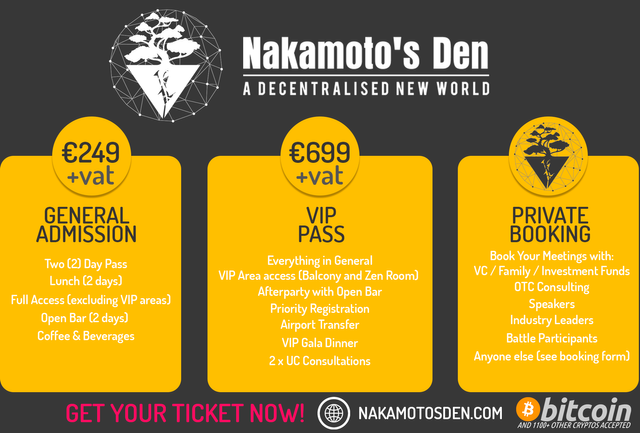 Graphic 6

---
More information:
Disclaimer: The information contained in this post will not be taken as financial advice. I am not a financial advisor and none of your investments should be made based on the information presented here. The following information is for educational and entertainment purposes only.