President buhari na know the solution to our Nigerian problem
I greet una my country people and how una de. Make una no vex say this post de land late, all of us see say steemit hang but now e don come back
Today matter wae meet us na about our country nigeria... Our president no even know watin to do again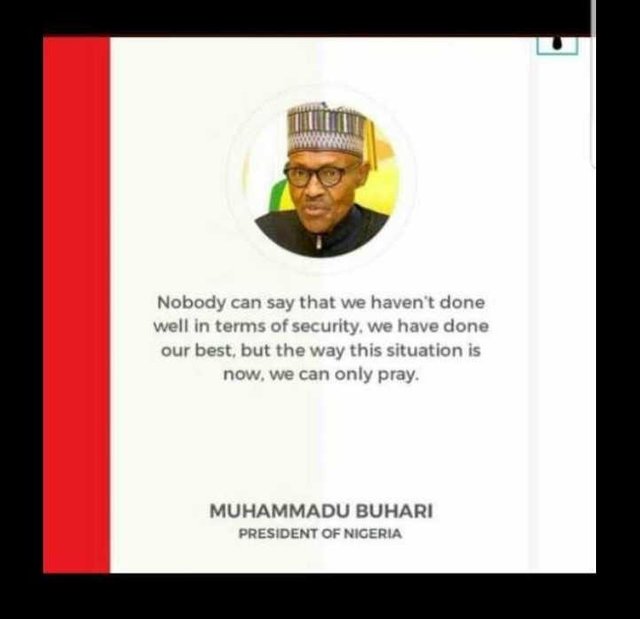 Today, tomorrow and other day killing everywhere. Human been no b sand na and our president say him don do him best about security say the country de for God hand na president be that one
President say
Buhari had mentioned that herdsmen do not carry guns but only wielded sticks and occasionally, machetes.
Everybody now de say make he act as a president
Buhari to stop blaming outsiders for the killings and act as the president.
This matter pass as we de see am ooo, before we know now election don come again and him de run fir another term
My question onto this matter na say if you be president watin you go do about the matter because me sef don think. Everybody de say make him act but I no de see watin him fit do... So watin you think say buhari fit do to get the country back from all this terrible things wae de happen. I feel sorry for those people wae loose their family members for the different fire out break wae we don see
If you like what the community is doing and would like to support us,
Please follow our trail via
Or delegate SP to @naijapidgin.
We are naijapidgin community with a mission to 'Promote and get the fast growing Nigerian community on this network fully engaged in a language they cherish passionately. As well as help minnows
Join our discord severs for fun, interactions and voice shows VIA
We broadcast both in English and pidgin live on discord channels.
On @naijapidgin discord channel, a lot of variety shows and lectures are ON
Every Tuesdays we have real life issues with @preciousimo
Every Wednesdays are unavoidable lectures
Every Thursday we have relationship talk with @sparkles
Fridays is our well known ameebo center by @rebeccafl
Sundays is always variety night show by @itoroarchibong and @imbigdee.
Same Sunday we have our @naijapidgin hotseat ( featuring some well known steemians)
You ought no to miss any of our programs.
TEAM:
The brain behind the running of this great platform remains the wonderful and dedicated personality, one who truly gives their time and best for Nigerians on the blockchain...
@ogoowinner
@zizymena|@oliverwilliams|@horlaide|@mittymartz|@nmalove|@preciousimo|@rosyblessing|@akintunde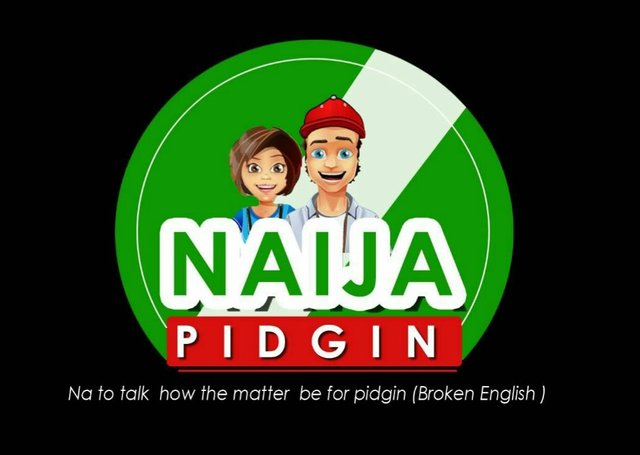 Avatar designed by @mittymartz