my pikin papa wan kill me make una help.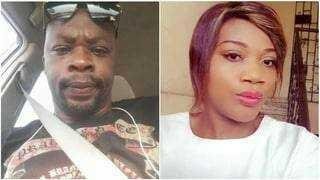 Image source
Una gud morning my country pipo how una dey I hope say things dey go well for una side make we continue dey pray for we country o because things dey happen.
Today na another tori naijapidgin bring come for una and na issue of pikin papa(baby daddy)
Na one babe wey her name be achoakwa Jane egobunma na im come out for Facebook dey cry for help say her pikin papa wan kill her the guy name na Michael ugwuezi nwankwo she say if anything happen to her make dem hold the guy.
According to her story she say they don dey date since 2012 when she still dey school say the guy tell her of him plans to travel out and e say if them marry na there dem go base the guy lie say him dey work for Babcock university but she later find out say na lie she forgive am and later 2015 wen she don dey work the guy dey disturb her for money to travel out she dey give am con even sell her properties join after some time he engage her na so one night the guy papa call her for phone dey tell her to leave him son if she want peace she tell Michael e say make she no worry say na play the broda too start dey threaten her she con run from michael.
After some time she discover say belle don enter she con call Michael tell am e com carry her go him place register her for antenatal one day she no dey fine doctor con tell her to buy paracetamol Michael con go buy another drug say doctor say make she drink am after she drink am she start to bleed he rush her go hospital wen e don already pay the doctor to flush the belle Jane con beg the doctor say she go double the money wey Michael pay am so the two of them con lie to Michael say she loose her womb
Jane con run from.Michael make e for no find out the truth den the guy dey send her money weekly to compensate her womb wen she say she loose after 7months wen she don born Michael con kidnap the pikin she report to police dem arrest Michael after sometime dem bail am different people start to threaten her again and she say she no wan get anything to do with the guy again abeg my pipo how una see this mata wetin una advice her to do.
If you like what the community is doing and would like to support us,
Please follow our trail via
Or delegate SP to @naijapidgin.
We are naijapidgin community with a mission to 'Promote and get the fast growing Nigerian community on this network fully engaged in a language they cherish passionately As well as help minnows
Join our discord severs for fun, interactions and voice shows VIA
We broadcast both in English and pidgin live on discord channels.
On @naijapidgin discord channel, a lot of variety shows and lectures are ON
Every Tuesdays we have real life issues with @preciousimo
Every Wednesdays are unavoidable lectures
Every Thursday we have relationship talk with @sparkles
Fridays is our well known ameebo center by @rebeccafl
Sundays is always variety night show by @itoroarchibong and @imbigdee.
Same Sunday we have our @naijapidgin hotseat ( featuring some well known steemians)
You ought no to miss any of our programs.
TEAM:
The brain behind the running of this great platform remains the wonderful and dedicated personality, one who truly gives their time and best for Nigerians on the blockchain...
@ogoowinner
@zizymena|@oliverwilliams|@horlaide|@mittymartz|@nmalove|@preciousimo|@rosyblessing|@akintunde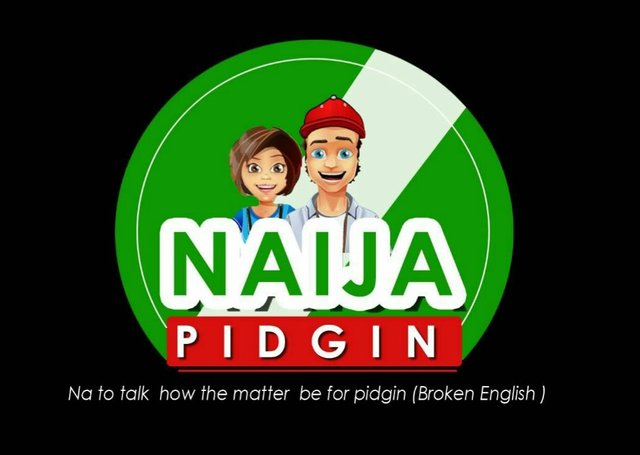 Avatar designed by @mittymartz