#mythursday tag was started by me for more than a month. I came up with this idea before because when I felt like didn't do something but wanted to post. If anyone would love to use this tag, it's my pleasure to visit your post. Just mention me and I would love to read it and send some SBI for your account. No need to be specific or creative because knowing what you're thinking will be enough to consider as magnificent.
There's no harm in trying anyway so check it and make your own content with #mythursday.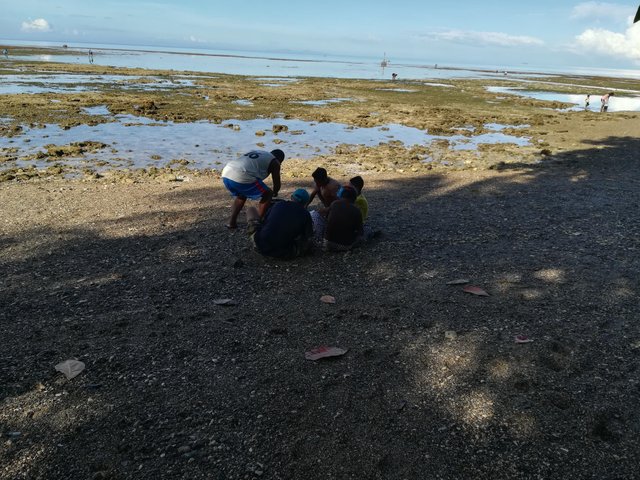 There are season that the sea in our place will be very low. I explained on my previous content before about this. Then if it's very low, of course many people can go to the sea and find different kind of foods to eat. Sea urchins, fish, shell's or can be anything as long as it's not poisonous. Well, for the citizens here most of the things you can find was recognised already.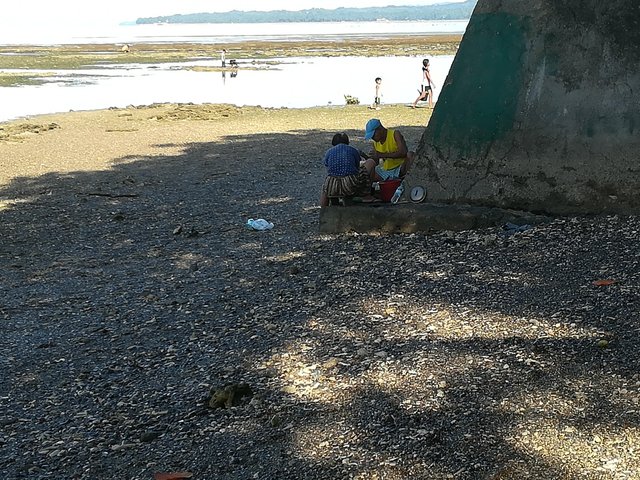 So, early in the morning there were people already found food to eat from the sea. They brought boiled rice, vinegar and softdrinks. Softdrinks because it's delicious to drink softdrinks after you'll eat foods from the sea. We used to eat in the sea everytime it's a low tide because we don't need to buy food to eat pair of our boiled rice. Some of them brought their whole family to eat here. Since they don't need to buy food for viand anymore.
This is how it look's like the seaweeds here. This is the brown seaweeds or in our dialect it's called "samo." This kind of seaweeds grow in stone only and you can find many fish in this kind of seaweeds.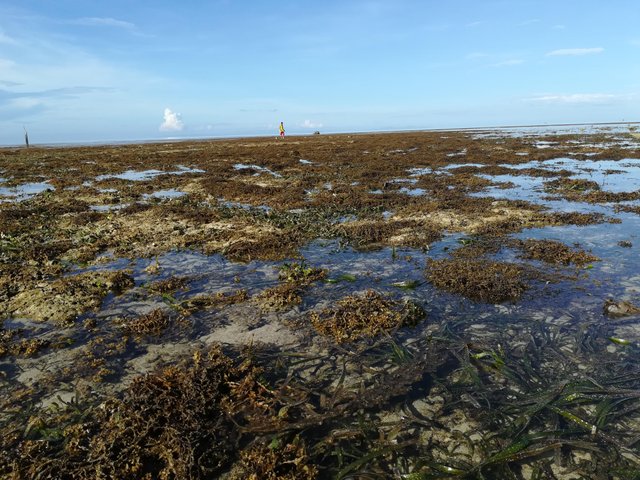 Next will be the green seaweeds or called in our own dialect ad "lusay." This kind of seaweeds can only be found in the sand part or it only grow in the sand.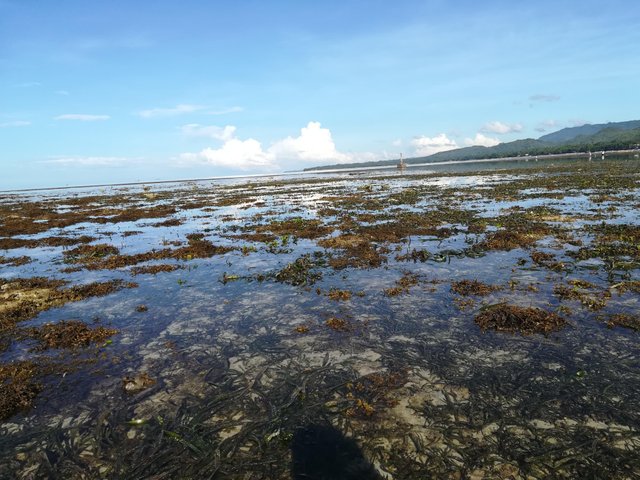 By the way if you're curious about the sea when it's very low. I uploaded a video in youtube. I really love to use the @dtube but I don't know how to use 5 tags that it can be found also in steem. In that video I showed there the sea that the sea was so dry. Check the link if you want,
thank you for reading
images are mine
huawei p8
d' dreamboy,
@mrnightmare89