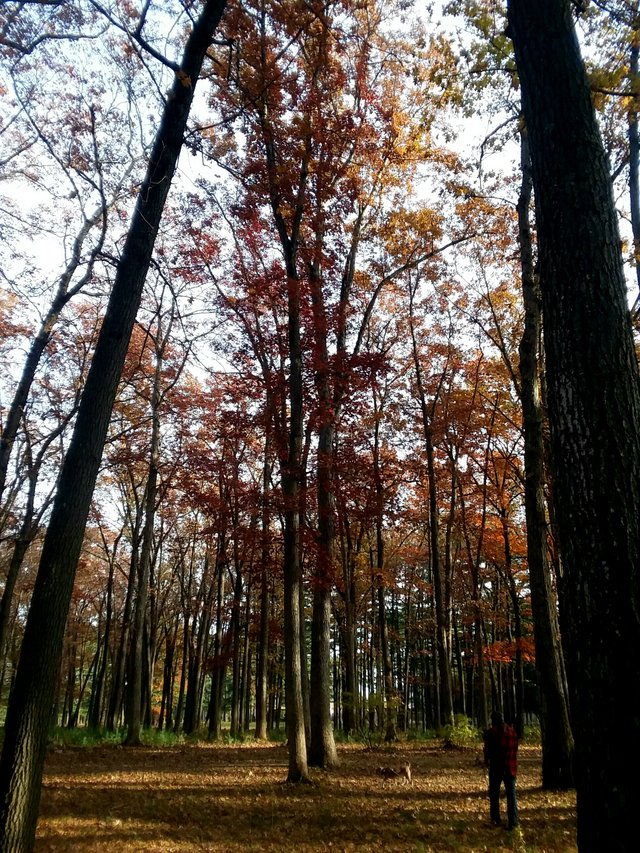 (All photos taken by @paradigm42)
After over a week of cold, overcast, and or rainy weather, we finally had a nice sunny day! My boyfriend and I decided to take our dog Malcolm on an adventure through the park.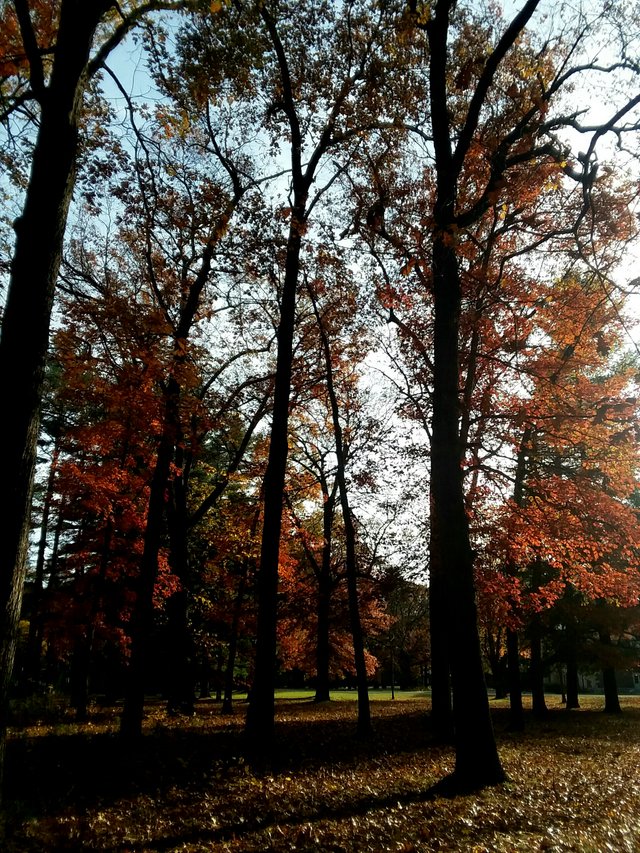 Though the peak time to view the fall foliage has past and lots of leaves have fallen, many trees still have a beautiful variety of colorful leaves to appreciate.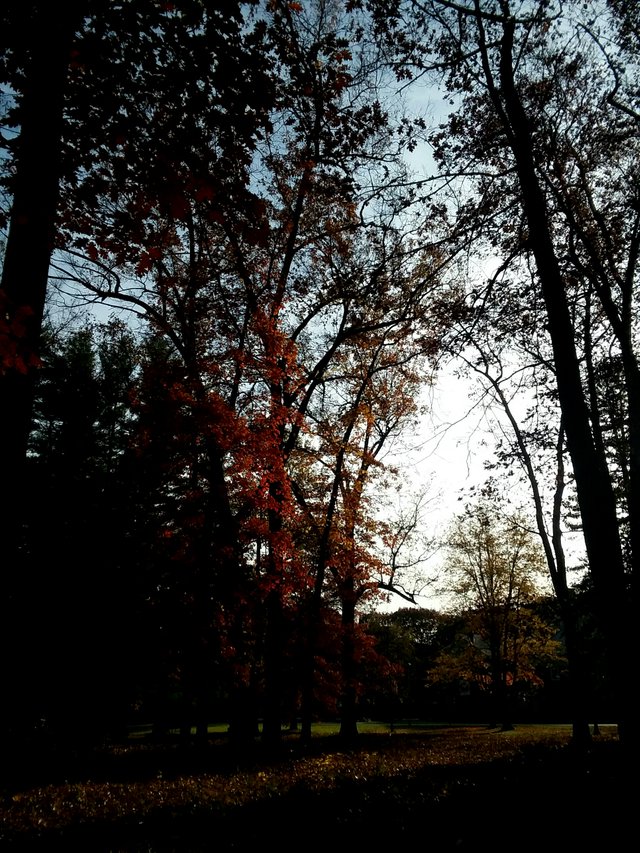 I do love fall, I just wish it was not a reminder of winter around the corner lol..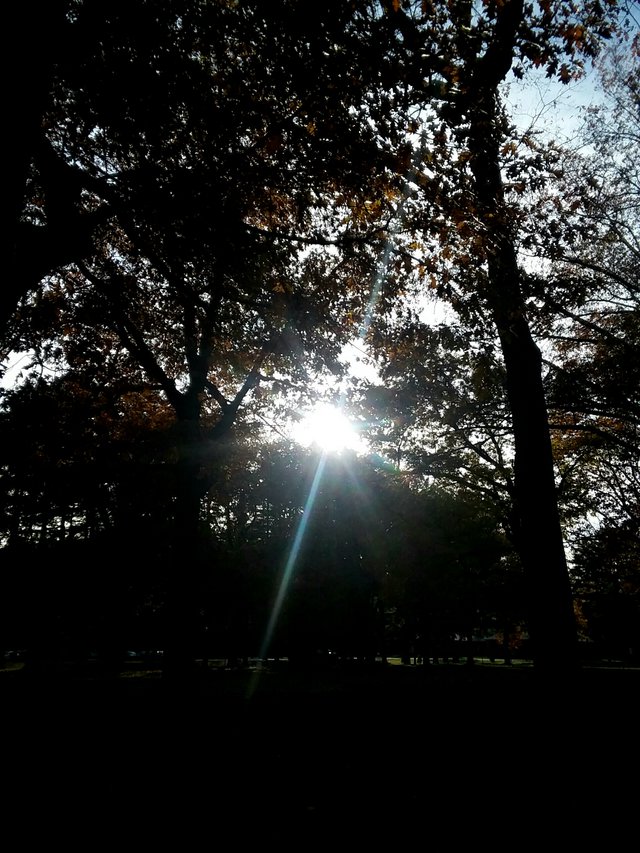 While the sun position says it is around 4pm, now that the clocks have been turned back here in US, it's actually only 3pm.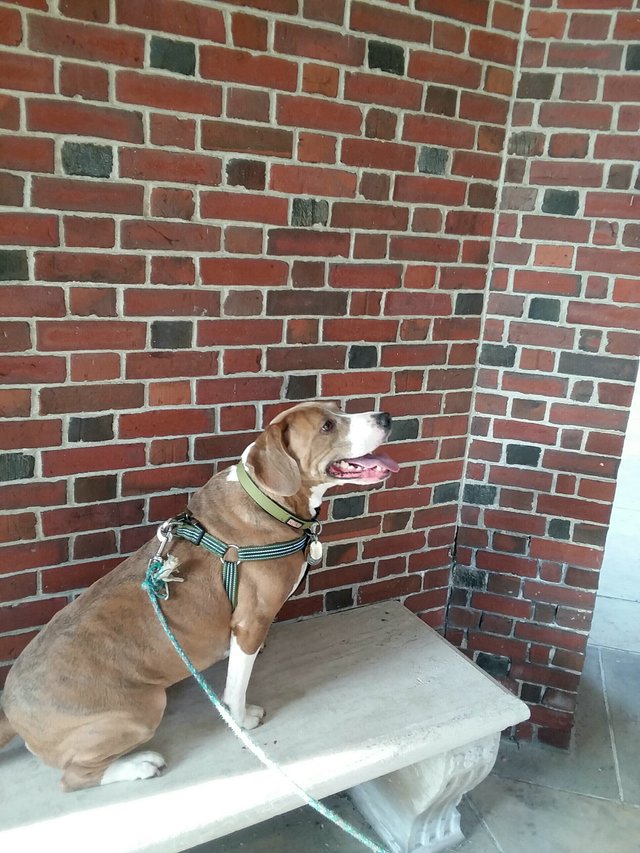 Our boy Malcolm taking a break on this handy bench after running all over the park on his long lead! :)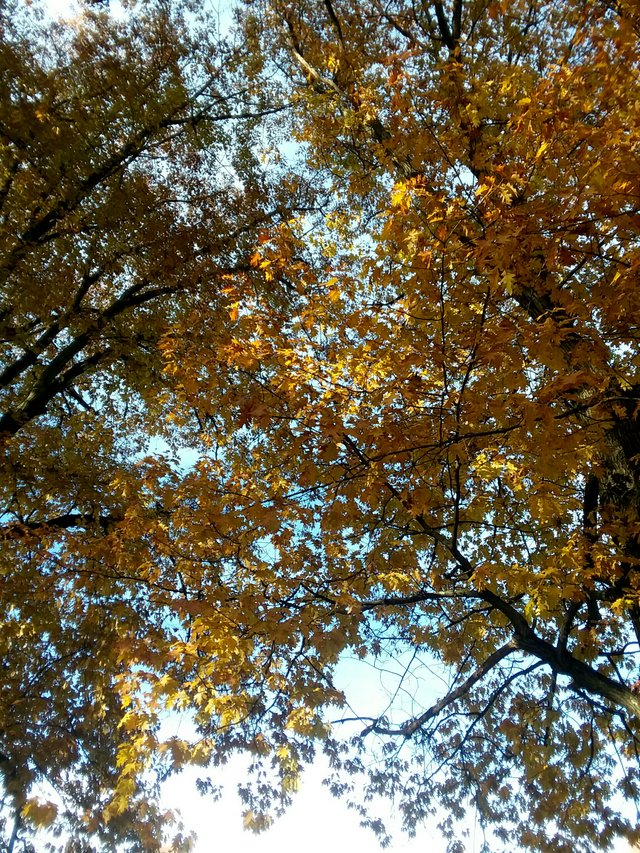 The yellow of the leaves intensified by the suns rays are vibrant against the pale blue sky.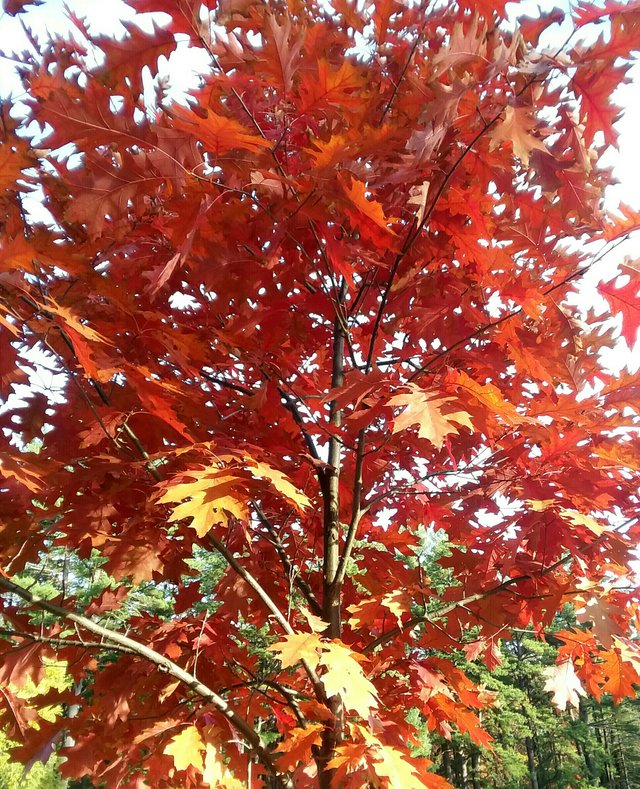 I will leave you with the fiery red leaves of this young Maple tree. It is like the sun setting on another summer passing only to rise green with life again next spring.