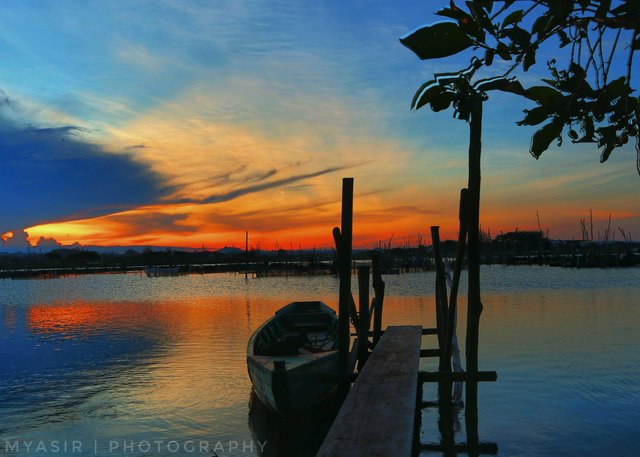 Saleum keurakan-rakan loen mandum ban sigom donya
This time I will again show some photography images from the Canon M100 camera shots. I took this picture in Pusong reservoir Lhokseumawe City. That afternoon, I walked to this place, as usual I always look for objects that I want to capture into the camera lens. Approximately 6:00 p.m. Where at this hour the sun has begun to sink at the west end. Slowly the sun begins to disappear from our sight, but there is still a golden glow left in the sky. I think it's the right time for me to capture it in my camera memory.
Kali ini aku kembali akan menunjukkan beberapa gambar photography hasil jepretan kamera Canon M100. Gambar ini saya ambil di waduk Pusong Kota Lhokseumawe. Sore itu, aku berjalan menuju ke tempat ini, seperti biasa aku selalu mencari objek yang ingin aku abadikan ke dalam lensa kamera. Kira-kira waktu menunjukkan pukul 18.00 Wib. Dimana pada jam tersebut matahari sudah mulai tenggelam di ujung barat. Secara perlahan matahari mulai hilang dari pandangan kita, namun masih tersisa pancaran cahayanya yang keemasan di dilangit. Aku pikir ini waktu yang tepat untuk aku abadikan ke dalam memori camera aku.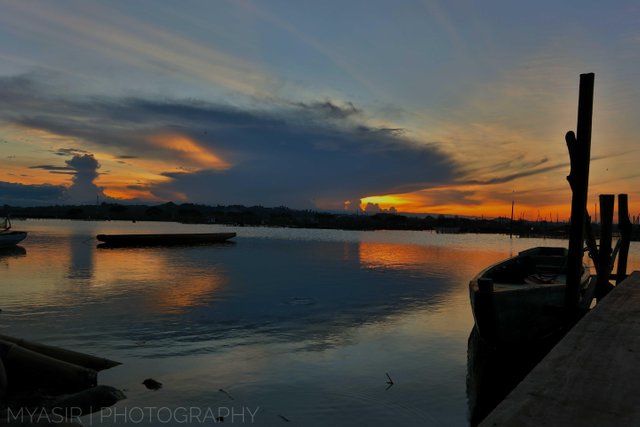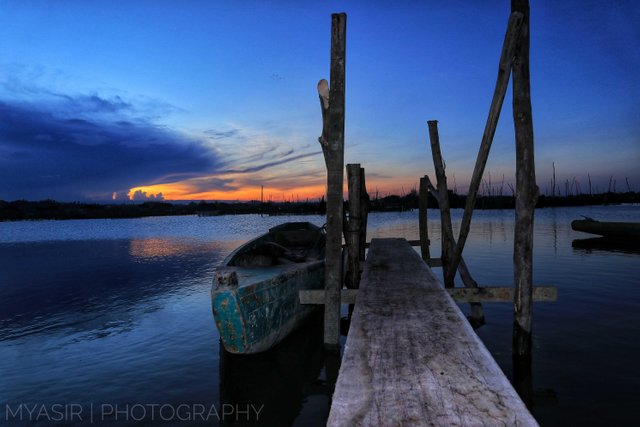 At that time, I saw the Fisherman boat parked in several long pegs and boards. In my opinion, this object is suitable for me to take pictures right now, especially against the background of golden yellow sunlight.
Ketika itu, aku melihat sebuah sampan Nelayan yang di parkir pada beberapa kayu yang di pancang dan selembar papan panjang. Aku pikir, ini objek yang cocok untuk aku ambil gambar kali ini, apalagi dengan latarbelakangnya cahaya matahari yang kuning keemasan.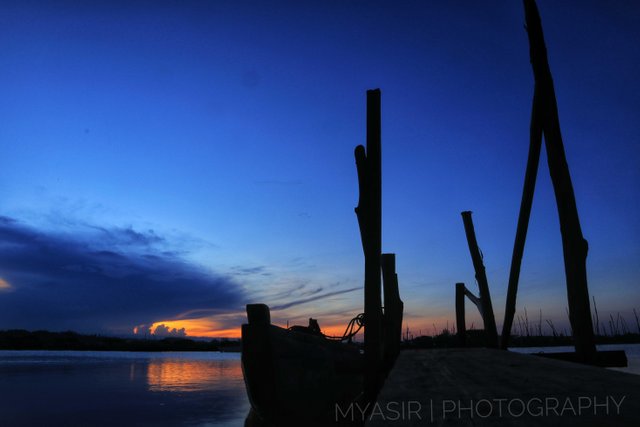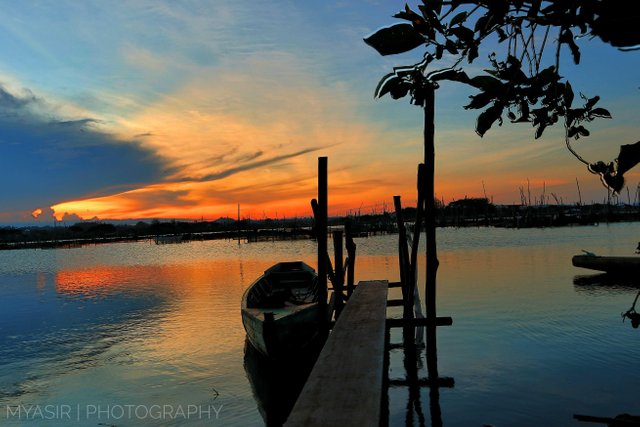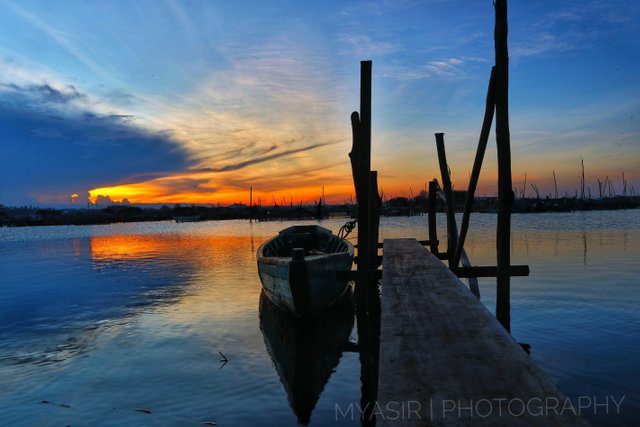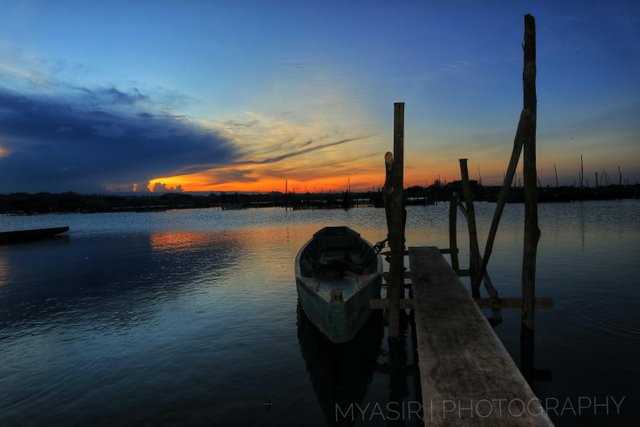 ---
All Image Taken By Canon M100
---
Lhokseumawe, November,01 2018
THANKS FOR VISIT MY BLOG
BEST REGARDS

Posted Using eSteem Surfer Meet the eSteem Family | Blog, Vote, Share and Get Paid.

[email protected]