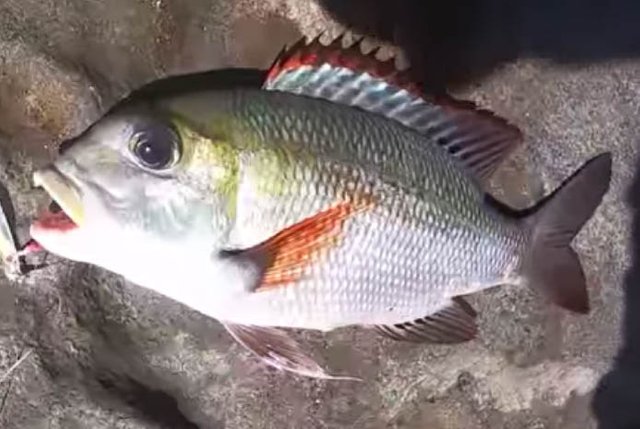 It has been years since I have caught a Mu with a pole.
They rarely bite when whipping so I was lucky to catch one.
The Mu is a delicious eating fish.
The Mu is also a hard fighter and does not give up all the way to the end.