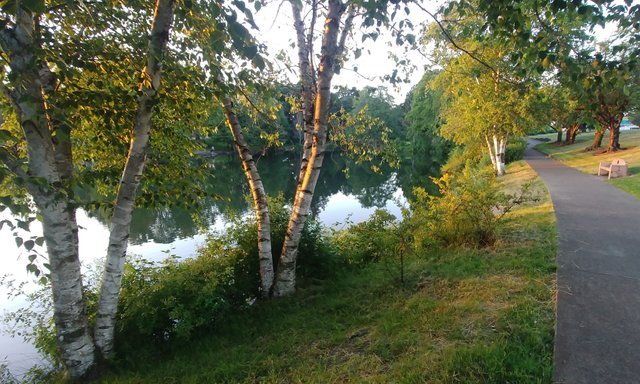 The pond. I love how the white bark on the trees reflects the light of the setting sun and contrasts the dark green of the leaves and the water.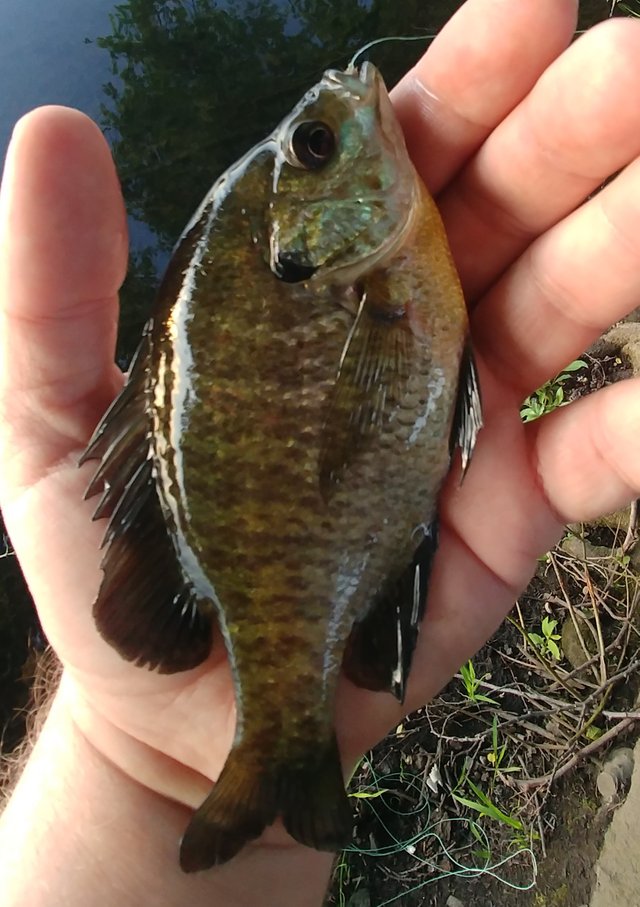 A nice bluegill. Unfortunately the photo is a little out of focus so you can't see all of the fine details of this beautiful fish as clearly as I would have liked.
The fish are biting a little better now and the bigger ones are getting hungry. It's about time!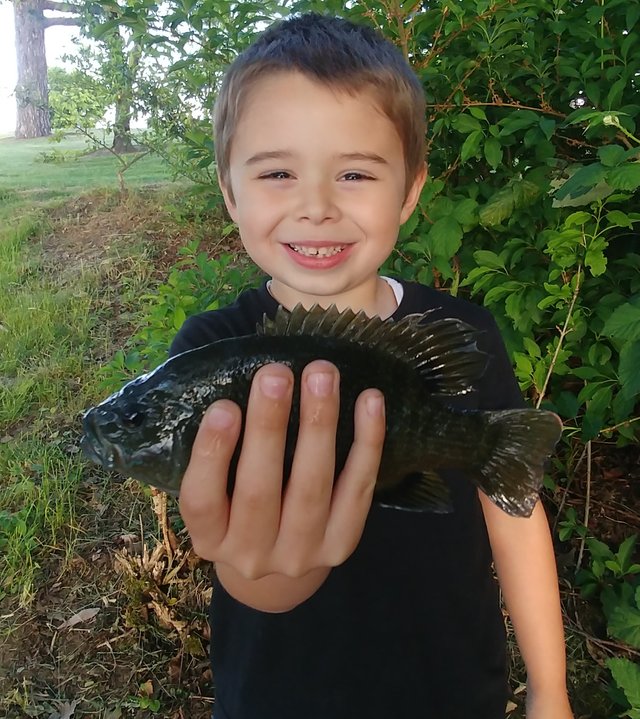 The biggest fish of the evening. A green sunfish. One of the biggest I have ever caught. My son holding the bruiser.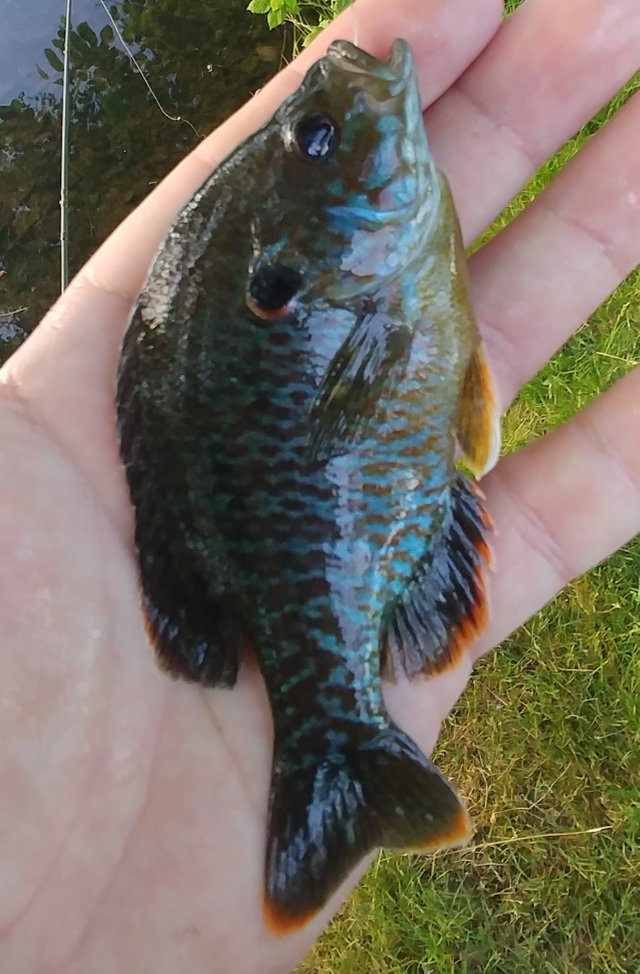 A smaller guy but he sure has a nice suit on. Look at them colors!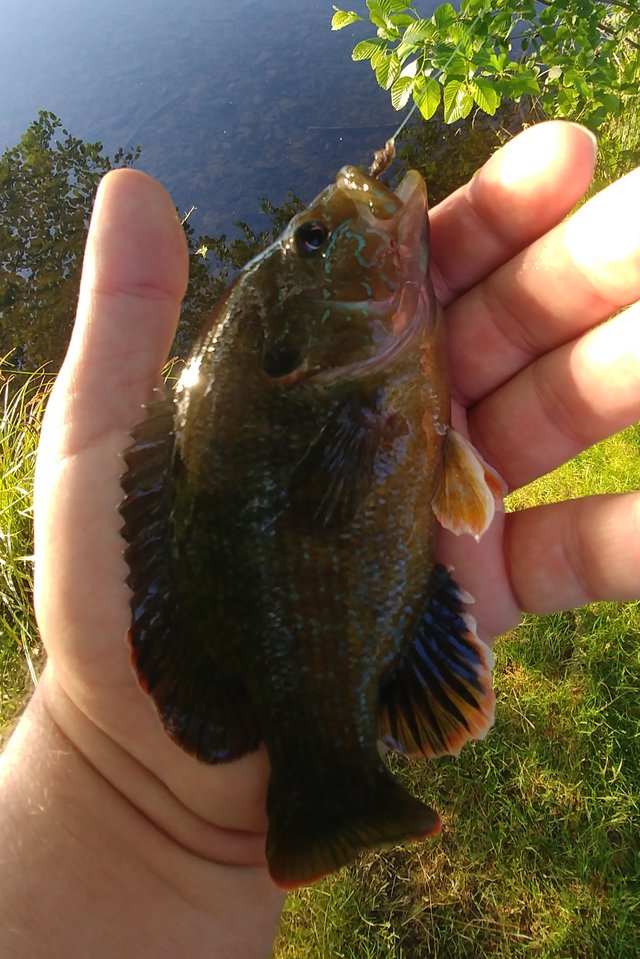 This first green sunfish to the hand. A respectable specimen with good color highlighted by the glow of the setting sun.
All fish came to a standard size 12 mayfly nymph on my fly rod.