Mycro bounty officially ended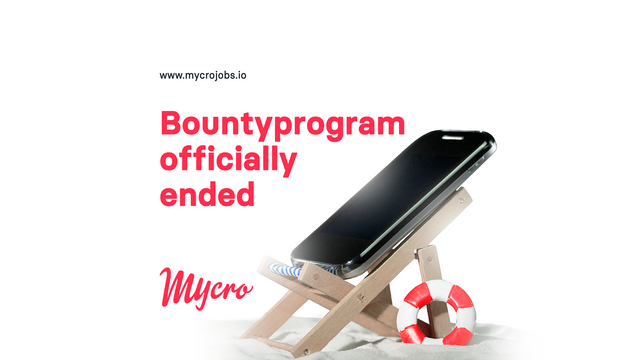 We are very proud to announce the end of our bounty campaign. It was a resounding success and we want to say thank you to everyone that took part! We were absolutely amazed by all the submissions that we received, put simply, everyone was brilliant!Now that the bounty campaign is over, we hope that everyone continues to stick around to show Mycro some support. We always have room for more in our community!
KYC for the bounty
Regarding the MYO tokens that are to be released due to participation in the bounty program, we need everyone to know that KYC procedures now need to be completed. As the token is currently trading on BitForex and has value, it is vital that KYC regulations are followed before we can release them to everyone that participated.It is also important to point out that it is a legal requirement, we are happy to help out anyone who needs it so that we can pay everyone what they deserve.More details regarding the KYC process will be announced soon - follow our telegram news channel.For more details regarding Mycro bounty please follow the bounty channel.
The Mycro Hunter app
For all the people that were involved in the bounty campaign and for everyone else, we have something very special coming soon, the Mycro Hunter app!The Mycro Hunter app is specifically designed for bounty hunters and growth hackers. We are already building connections with many projects that will be carrying out their campaigns and tasks via our app and we are working on releasing the first version of it by the end of this yearRead more about the upcoming Myco Hunter app: Download the One-PagerStick around! The Mycro Hunter app will be with you before you know it!