MyCreditChain Good Morning Service, Goes beyond Asia to South America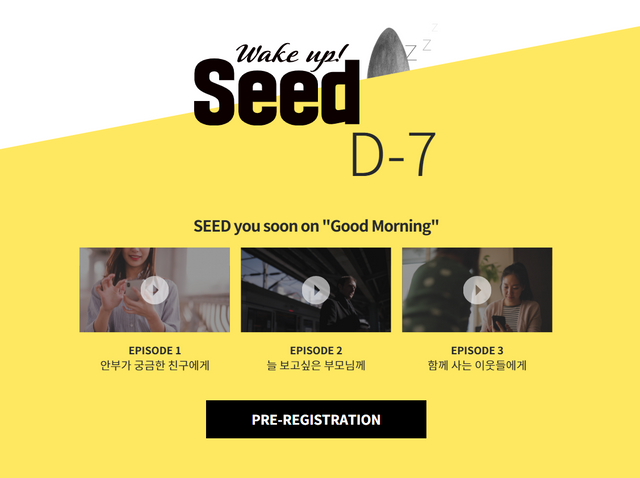 ▲Good Morning Service Teaser Homepage
Increases Token's Global Competitiveness in South America, and Continues Network Expansions in Asia
MyCreditChain (CEO Woo-Sik Kim), a Blockchain/Cryptocurrency-based Data Distribution company has just released their teaser for its 'Good Morning(GoodMorn) Service', which uses a new concept of Friendship Investing. They've recently opened the teaser in Southeast Asia strategically centering Indonesia and will be followed by Mexico and Peru. Soon its business will be expanded to a total of Eleven countries in South America.
Recently, as US Treasury yield hit all time highs and US Dollar strengthened, the value of the currency in South America has plummeted. As currencies become almost useless due to severe inflation, the popularity of Cryptocurrency in these countries have been soaring, and in some countries like Argentina and Venezuela, there is government backed endeavor to replace the local currency with cryptocurrency. In Brazil, Blockchain technology is already being commercialized in many fields such as election, insurance, banking, personal authentication, and marketing.
MyCreditChain, which after successfully completing their ICO in September, has released their service in the fastest period incomparable to any other Blockchain startup globally. MCC is quickly responding to fast market changes and plans to rapidly expand its reach to Eleven other countries in South America. MyCreditChain's MCC Tokens will first primarily be used as a payment method and will be integrated with the points/cash systems in PC Cafes and various outlets in 11 countries in South America. This will be proceeded by engaging user incubation methods and various marketing plans. After their attempt to go offline in Indonesia and MCC's unique and lively 'Seeding' service is introduced, MCC is planning to provide brand new business models through their Blockchain/Cryptocurrency based ecosystem by partnering with multiple businesses.
MyCreditChain's "Good Morning" App is a service that introduces 'Seeding', a unique incentive method that applies Gift Economy. Unlike the existing social networking services that simply conveys greetings to other users, the service has implemented a unique and innovative idea that allows users to gift a 'Seed' along with the greeting. The users can then convert the 'Seeds' into tokens thereby creating a revolutionary new form of Friendship Investment. Just by communicating with other users, it gives opportunity for users to invest in Cryptocurrency without paying any money. As a result, it is expected to have a powerful impact in South America where the Cryptocurrency demand is growing rapidly.
The 'Seed' of the "Good Morning" Service is a form of a 'Like', and it can be used to convey a greeting to a friend's message feed in the form of a gift. Only 5 Seeds per person are created each day and by gifting all 5 seeds, the sender will in turn receive their own seed. However, if all 5 seeds are not sent to friends, the remaining will disappear and be regenerated the next day. The 'Seeds' gifted between individuals are converted into fruits which accumulated, can be exchanged as Tokens.
As an individual gain more popularity and more friends, the more 'Gift Seeds' they can receive, and the amount that can be received is infinite. As users increase and 'Gift Seeds' become more commonly used, the value of the Token will increase as well, making it an increasingly valuable investment just by sending daily greetings to friends.
CEO Woo-Sik Kim has mentioned that, "Our Blockchain/Cryptocurrency-based Data Distribution ecosystem's competitiveness of comes from the diversification of global networking", and "with it we will put in our upmost efforts to revolutionize Personal Data in countries with high growth potential and push to become the cornerstone of Global Data Services."
MyCreditChain's MCC Coin is currently being traded on the Bithumb DEX and Nexybit Exchange. Even prior to the launch of this service, marketing campaigns in the 11 countries in South America and Indonesia is expected to naturally bring value to MCC Token.
Source: Block Media News Reporter Myoung Jung-Sun
============================================================
Building Trust with Your Data!
▶Homepage▶Telegram ▶facebook ▶twitter ▶YouTube
A blockchain-based, decentralized, Trust Data Distribution ecosystem in which individuals have the ability to capitalize on their own information and expand relationships through the MyCreditChain platform in order to create new credibility for the underbanked. Our goal is to return the ownership of personal information back to the individual and to create a free and equal society by giving the ability for each individual to reap benefits from their personal information and Trust Data.
#MyCreditChain, #mydata, #personaldata, #personalinformation, #blockchain, #굿모닝MCC, #MCC굿모닝, #goodmorn, #goodmornmcc, #mccgoodmorn, #goodmorningmcc, #mccgoodmorning, #MCC토큰, #토큰이코노미, #선물경제, #gifteconomy, #마이크레딧체인, #굿모닝, #티저, #사전가입, #GoodMorning, #Teaser, #Preregistration, #재테크, #investment