Hello all gamer friends...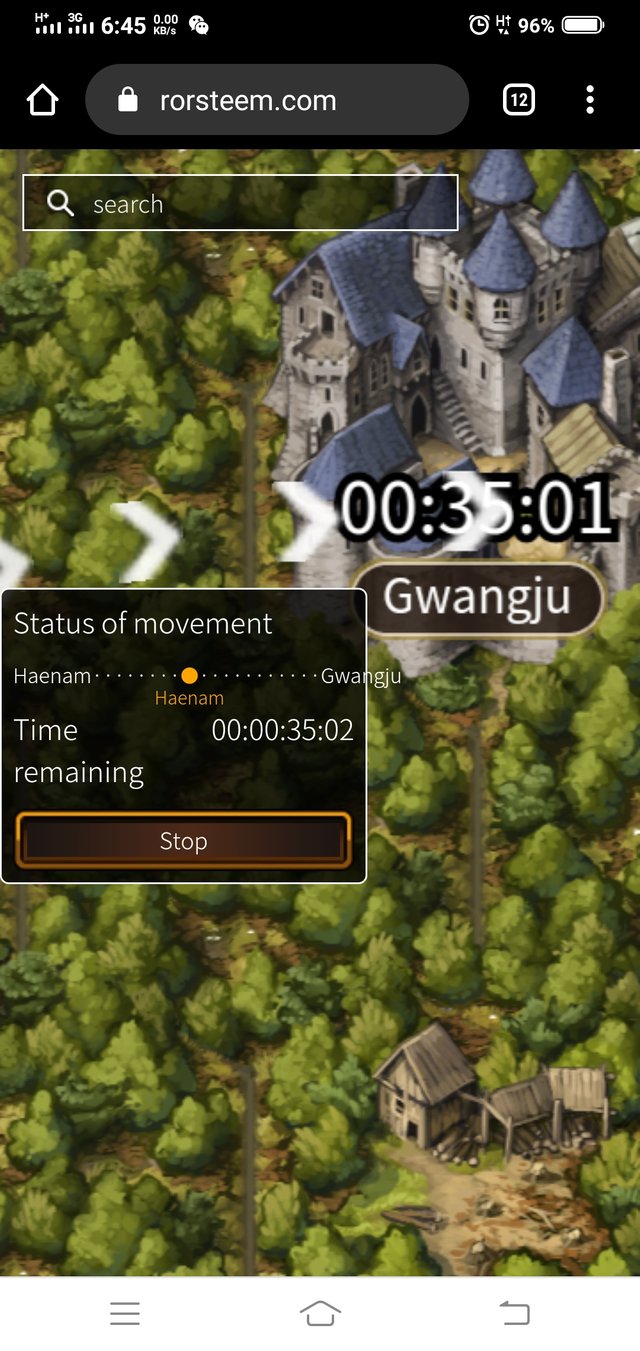 Today morning, I moved to Gwangju.
As soon as My mercenaries reach to Gwangju,
I searched around the town what resources will get.
But, there is no Resource Items near Gwangju.
Therefore, I moved to Daejeon again.
In Daejeon, it can get Leathers by battling Flat Land.
In one battle, I got 11 leathers. The selling price of leather is 5 gold coins. I can get 55 gold coins if I sell 11 leathers.
After battling, my Mercenaries have serious injury. So, I costed 49 gold coins in Hospital.
So, I got the small benefits.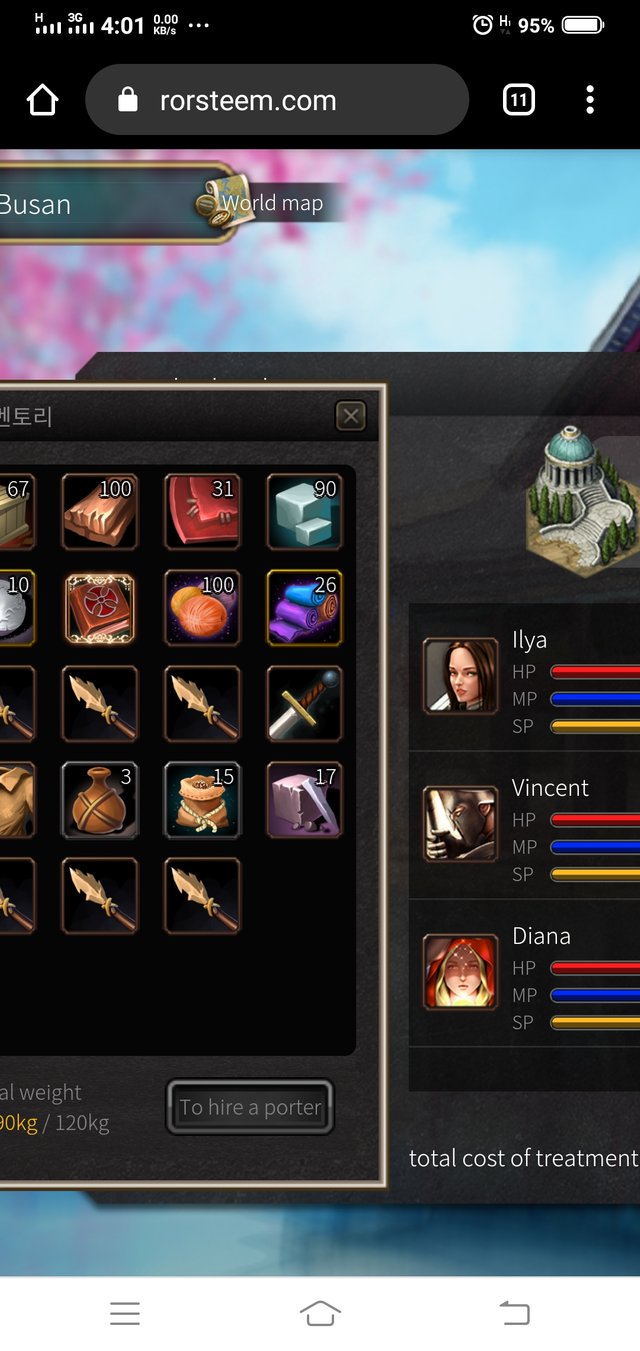 Which town can I get many resources?
Please, say me. Thank all.
မင်္ဂလာပါ မိတ်ဆွေတို့ရေ
ဒီမနက် Gwangju သို့ ပြောင်းရွှေ့ခဲ့ပါတယ်။ ရောက်တာနဲ့
ဘာတွေ ရနိုင်မလဲလို့ ပတ်ဝန်းကျင်ကို လျှောက်ပတ်ကြည့်ပါတယ်။
ဒါပေမယ့် Resource Items တွေ ရနိုင်စရာ မ‌တွေ့ရှိပါဘူး။
ဒါကြောင့် မိတ်ဆွေတို့လည်း Gwangju မြို့သို့ သွားပါက
အချိန်ကုန်တာပဲ အဖက်တင်မည် ဖြစ်ကြောင်း သတင်းပေးလိုက်
ပါတယ်။
ဒီတော့လည်း Daejeon သို့ တန်းပြောင်းခဲ့ရပြန်ပါတယ်။
Daejeon မှာကတော့ Flat Land မှာ Leather တွေ
ရယူနိုင်ပါတယ်။
Flat Land Battle ကတော့ စစ်သားတွေ ဒဏ်ရာ
အပြင်းအထန် ရရှိခဲ့ပါတယ်။
သားရေ 11 ချပ် ရရှိခဲ့ပြီး တစ်ချပ် 5 gold coins ဈေးနဲ့
55 gold coins ရရှိမှာ ဖြစ်သလို ဆေးကုသစရိတ်မှာ
49 gold coins ကုန်ကျခဲ့၍ အမြတ်သိပ်မကျန်ပါ။
မိတ်ဆွေတို့လည်း အခြေအနေကြည့် လုပ်ဆောင်ကြပေါ့ဗျ။
Steemit မှာ အောင်မြင်ကြပါစေ။
MSC 193
@golden.future