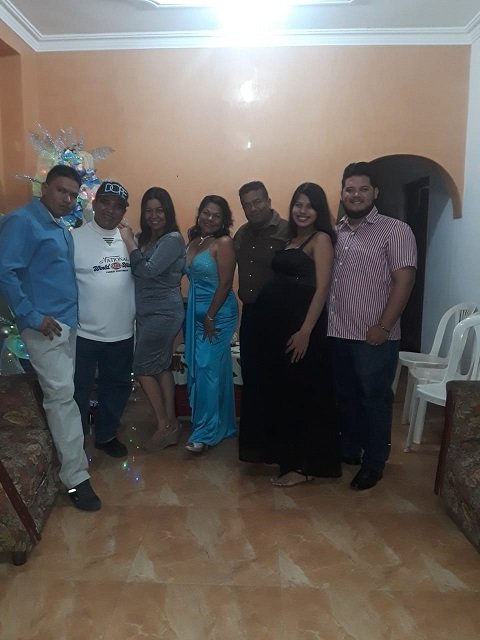 Good afternoon, dear friends
I want to tell you how my last day of 2018 was, since this year it had a 180 degree turn, that is, it was totally different from other years.
I am a young man who clings very much to tradition and our culture, something I notice that very few young people do, in previous years it can be said that he did almost the same thing, the structure of my December 31 is generally very similar. First I spent the whole day with my wife and daughter, helped a little to finish organizing things for their dinner, went to the bakery to remove the jam bread (Always in the same Bakery) then at 7pm I said goodbye with a strong hug and a huge kiss from my two princesses and told them in joke we'll see you next year.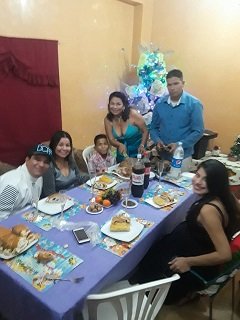 )
I started my truck and went to my mother's house, there we only met my sister, my older brother and me, my other brother is out of the country. Once being there, my mom and my sister take hours to finish getting ready, you know women are like that, the problem is not that they are delayed but until they are ready we do not have dinner hahaha. As at 10pm they left with their beautiful dresses, made up and in heels, more beautiful than ever although I think that hunger does not allow me to praise them much, we prepared the table, we dined and we communicated with our brother outside the country, we cried a little and we waited the time of the so-called cannon shot.
When few minutes are missing we tune the station and listen to its programming and a song that is not missing in any station before the cannon is missing 5 to 12, we sang together at full lung. We hugged our mother kisses us and we wish each other the best of the best for the new year, we let pass some minutes and went out to see the fabulous fireworks show.

This year was different
I woke up super late I started to do the quest of steem monster. I am sick, right? Hahaha; I had not cut my hair and I did not want to spend the year as the lion king so I go to where my barber and the tail was extremely long, if I stayed there, I would have to receive the new year with him, so I decided to stay hairy, I walk back to my house I see a room with only one person, I enter and a little scared I tell him to cut my hair, when I finished cutting I understood because I was alone that room, it seems that I had cut my hair with a machete hahaha
Once I get home, I bathe and fix myself again, but this time with my mariachi uniform, we were incredibly hired for two shows, we accepted because they had been customers before and accepted our daily rate, this is something that never I imagine doing. On December 31st, we will be playing until 9pm, when we are distributing each one of the members, one of the members asks me if he can spend it with us along with his wife who is also a member of Mariachi.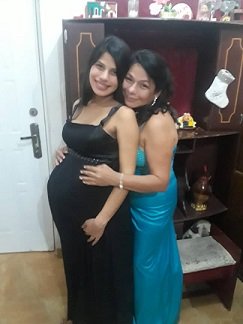 Of course we said yes, they changed and they left with us, my brother and I also went to change our clothes, so we arrived at my mom's house at 10:45 pm, but something did not change my mom and my sister still were not ready hahaha, so we started having dinner after 11pm with the radio on, we finished dinner with only 9 minutes left by 12 am, we sent many voice notes to our brother since the calls did not come out, we hugged together as we always do when seeing my sister's belly and remembering my wife's. I was sure that this 2019 is one of great blessings.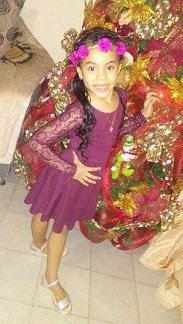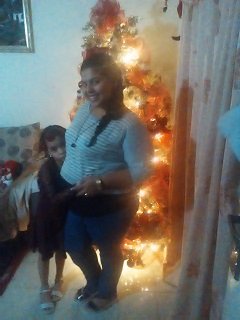 Then in each house we visited we gave the happy year singing rancheras and singing the song I do not forget the old year, the truth is that our songs brought a% of extra joy where we sang them. Although this action pay face, because I got home at 3am and my girl and my wife were asleep, but still got up with their fatigue and their big belly to attend us, we do not sing songs there to respect my girl's dream, I'm very proud of what that my wife told me about our girl, who is already attached to tradition, asked to visit neighbors to embrace and wish happy year.
I know that the year 2018 was a little rough for most of us Venezuelans, even so I am grateful to God for blessing us daily and fill us with health, I bet for 2019 that things will improve, I wish everyone a happy and prosperous year and above all things a lot of health and may God bless you.

This is my participation for the contest sponsored by @blocktrades and @anomadsoul. I hope you are encouraged to participate and thus be able to know the traditions of each one of you during the New Year. Here I leave you in link so that they review the bases of the contest.
Happy new year!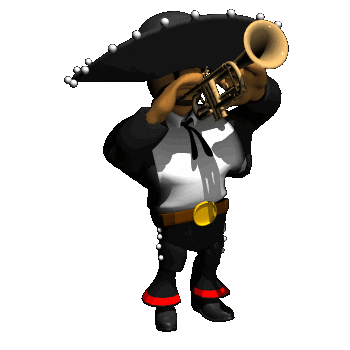 ---
Posted from my blog with SteemPress : https://eltrompetista.timeets.com/index.php/2019/01/03/my-2018-welcoming-the-new-yeardecember-31-royer-roger/
---