A Muslims Duty
The Quran states that a Muslim must obey Christ (Isa, Jesus, Yeshua)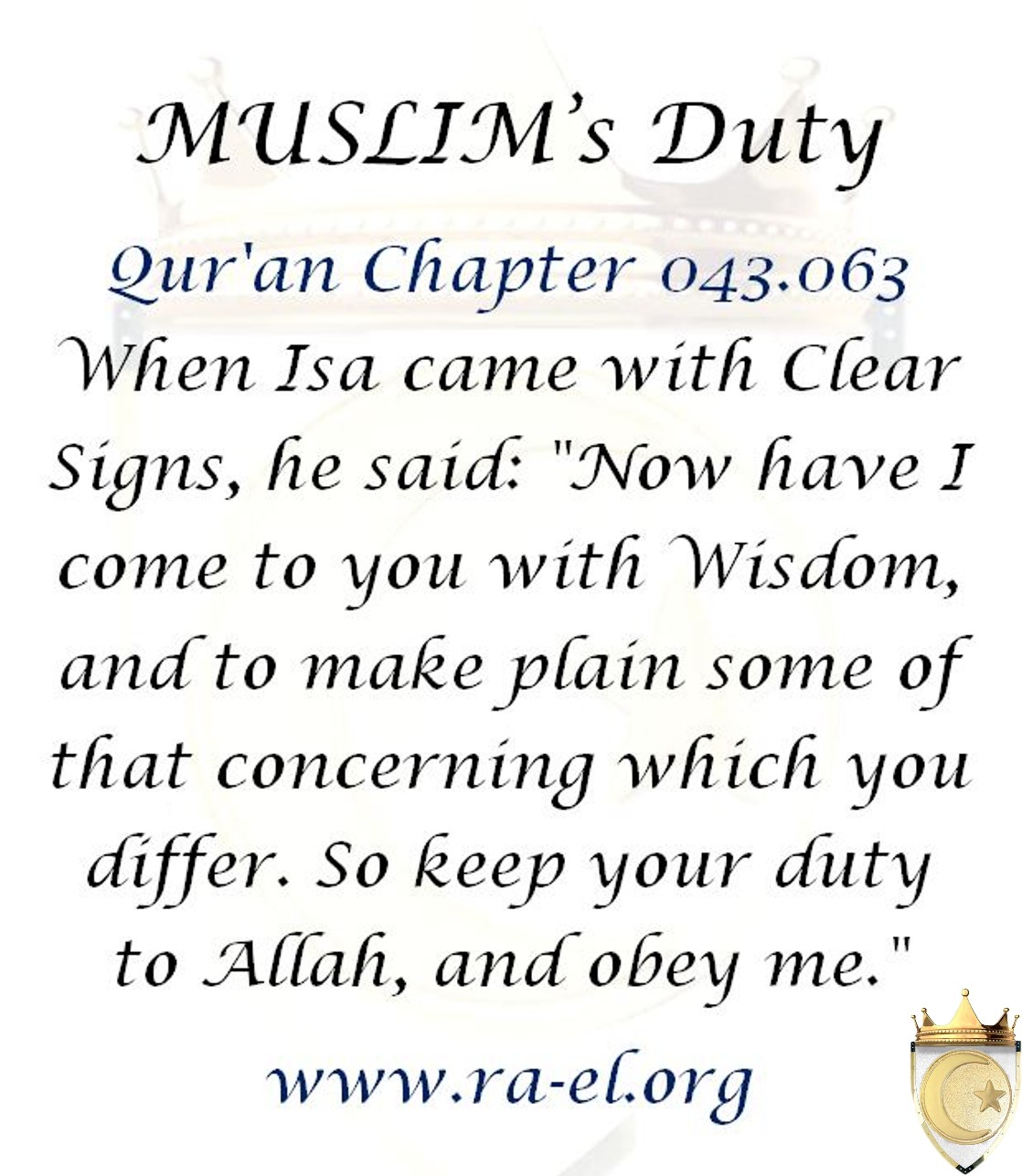 The title "Allah" is derived from a contraction of the Arabic definite article Al- "The" and Ilāh "God" to Al-lāh meaning "The God". Cognates of the name "Allāh" exist in other Semitic languages, including Hebrew and Aramaic. Biblical Hebrew mostly uses the plural form (but functional singular) Elohim.
Isa is the Arabic form of Yeshua, the true name of Christ, while Jesus is a Roman name made up and forced upon the world 400 years ago. The name Jesus did not exist even when the King James Bible 1611 edition was printed.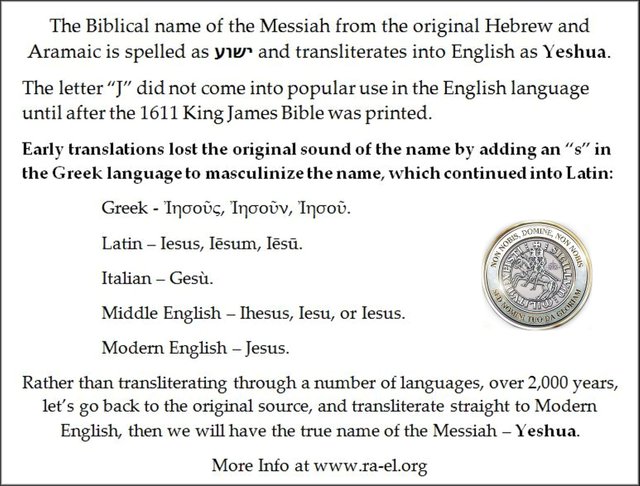 Joh_3:35 The Father loveth the Son: and he hath given all things into his hand.
Join us at:     VK   -   Facebook   -   Google +
More End Times Information:
https://armageddonbroadcastnetwork.tv/
http://torah-codes.net/
http://www.ra-el.org/