Rock music and disability (disability) when viewed at first glance appears as something contradictory. As one of the popular music genres that became widely known in the mid-'50s, rock music was synonymous with attractive styling and wild action. So how can rock music be done by someone with a disability?  However, if the perspective of disability is turned into a gift, then it is certainly different so. Because there are some actors rock music world disabled people who have been legendary. One of them is drummer named Rick Allen ...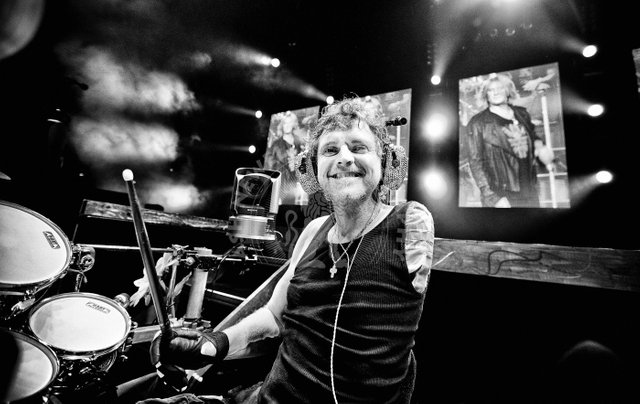 ---
History of Rick Allen
Rick Allen ( John Cyril Allen), was born in Dronfield, Derbyshire. The talent of Rick Allen himself has been seen since he was 5 years old, at such a small age, he already cultivate his love of drums, until the age of 10, he got his first drum, he had a strong will, and promised to study playing drum with persistent. Auction of 6 months of course, he already formed his first band called "Smokey Blue".
When Allen was 14 years old, his mother read an ad/magazine made by a band called "Def Leppard" who was looking for a drummer to replace the previous drummer Tony Kenning's "Leppard loses skins" was the title of the ad, and on November 1, 1978 on his fifteenth birthday, Allen officially joined.
Joined Def Leppard
---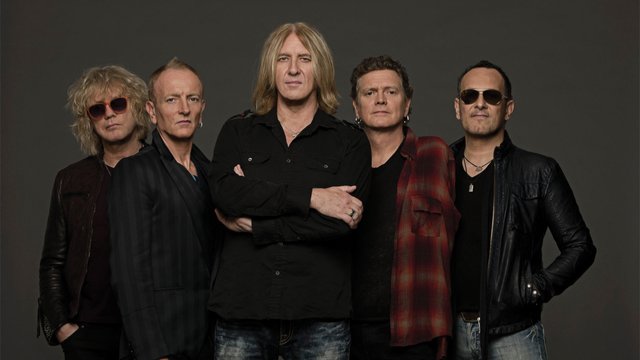 Def Leppard is a British rock band, formed in 1977 in Sheffield as part of the New Wave of British Heavy Metal movement. Since 1992, the band has consisted of Joe Elliot (vocals), Phil Collen (guitar), Vivian Campbell (guitar), Rick Savage (bass guitar), and Rick Allen (drums). In the nineteen years, this is the longest-standing band lineup.
due to their classical albums, Pyromania (1983) and Hysteria (1987), Def Leppard became the band's best-selling albums of the 1980s.

In 1979, Allen dropped out of school (other band members quit their jobs around the same time) to concentrate on a career in music. In September of that year, they became the opening band for Sammy Hagar at the London Hammersmith Odeon and in October and November played as a companion band for AC/DC. Allen celebrated his 16th birthday with a performance at Hammersmith Odeon. On March 14, 1980, the band released their first album, On Through the Night. Since their first album, Allen still continues to record and tour with the band.
Accident
---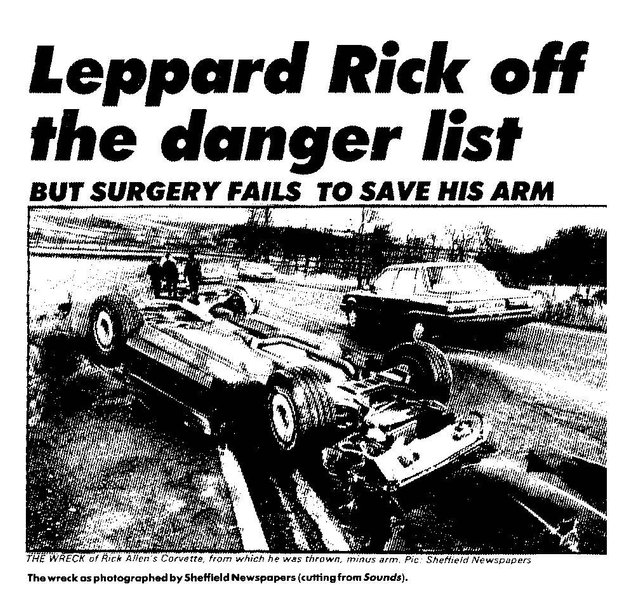 The accident changing his life happened on December 31, 1984. He drive his Corvette to attend a sibling show at Shellfield. On the way home, He overtook a car from the side. Allegedly Rick Allen labile 21-year-old at the time, Rick Allen tried to overtake the car. At that point he was unconscious through a bend until he lost control, and hit the roadblock until it bounced out a few feet from the car. This accident also grabbed his left hand.
Crying is the first thing he does. That is a very natural thing. "How should I go back to Def Leppard without my left hand? The death of a drummer's career is when he can not beat the drums anymore, can I beat a drum with just one hand?" said Rick Allen in a pessimistic tone.
---
When he lost his left hand Rick got frustrated. He felt his life was no longer useful, because without his left hand, his life and his career had ended. Both hands are what helped Rick continue to play music.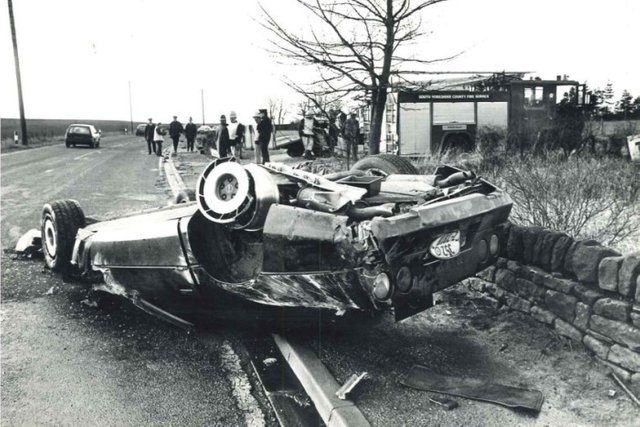 With the circumstances that made him so devastated, Rick then find a way to free himself from the pain and frustration. Under such conditions, Rick's choice to reduce his frustration dropped Rick on the wrong choice. Rick Allen was so frustrated that he plunged himself into alcohol. Something that can make it calm for a while.
After that, Rick realized that alcohol was not the best way to solve the problem. Rick Allen also follows the spiritual enlightenment that is able to provide a positive thing for him. With spiritual enlightenment is expected Rick can help him to accept the reality of life.  The spiritual enlightenment that Rick followed could really change his life. With his tenacity and passion for a better life, the more he becomes aware that imperfection or disability is undesirable to all.  Rick Allen realizes that there is no perfect being in this world, for God is willing. Although all want a normal life but if God is willing then we just accept it and try to change for the better. Because if God is willing we also can not avoid or choose the best choice for us. Rick Allen was getting more and more accepted the happiness that is in him.
---
"We can only be grateful for what God gives us because imperfection is not our enemy and physical deficiency is not a crime to be feared. With the disadvantages we have we should be able to better prove to the world that people who have physical deficiencies or anything else can keep doing activities or things that can be done by a perfect person". said Rick Allen who was able to accept his life destiny.
Rick Allen realized that losing his hands was a destiny he had to live. Rick began to organize his life again, slowly but surely. Rick Allen could again hope and have hope. He hopes that losing his hands does not make him despair. Rick kept hoping, his life would be as happy as ever.  Rick Allen also had a splicing on his hands that eventually infected. Then the doctor decided to do the removal permanently. luckily Rick is not alone, Rick Allen gets support from his friends as well as his parents.
---
But Allen is still confident of being able to play drums even with one hand. He teamed up with drummer Simmons to design an electric drum kit tailored to his circumstances. He replaced his left hand with his left foot which is usually used to hold hi-hat, into a pedal to hit a snare drum. Jeff Rich (drummer for Status Quo) is the man behind Rick Allen's encouragement and helpers to help him design an electronic drum device in order to play it in one hand. After that, the drum design is entrusted to a drum manufacturer to be specially produced. 
Personal Life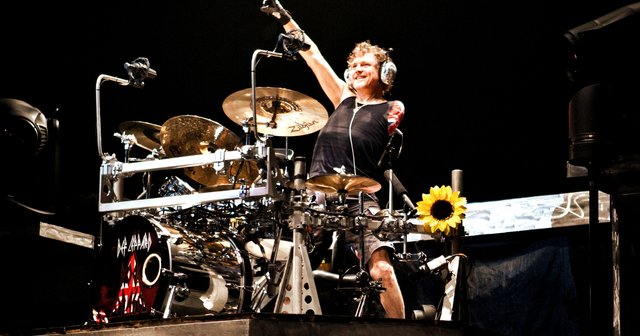 Allen married his first wife Stacey 1991-2000, they have a daughter, Lauren Shane (born May 20, 1997). In 1995, Allen was arrested for domestic violence at Los Angeles International Airport when he dragged his wife Stacey to the toilet and slammed her head against the wall. He pleaded guilty to charges and sentenced on 6 August 1996 to attend the Alcoholics Anonymous meeting, seek counseling, and serve 30 days in a graffiti-removal work crew. They stayed together after this incident, but eventually divorced in 2000.
In 1986, Rick Allen made his debut after wake of his accident, at the "Monster Of Rock" music festival in Castle, Donnington. In August 1987, Def Leppard released their 4th album Hysteria. The album managed to reap sales of up to 15 million copies. Rick Allen is also included in the list of "100 Greatest Drummer All Of Time" version of a website in the UK. Precisely He was placed in the rankings to-7. He really has proved that physical limitation is not able to undo his determination to play drum
---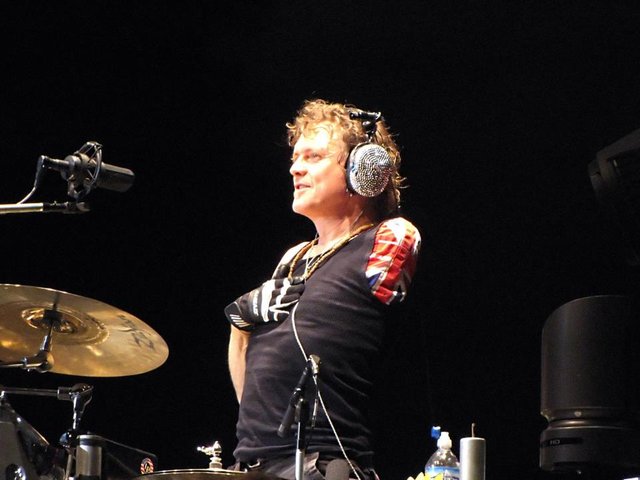 He is famous for having flaws in his limbs. Amputation on his left arm and continue playing with the band, which then continues the greatest popular success worldwide. His fans now call him "Thunder God". 
So inspiring story from Rick Allen the drummer "one hand" from Def Leppard band, may be useful and be additional information for all of you....
---
if you want to know the latest news about musicians/bands.
Follow @WorldOfMusic
Image Source: 1,2,3,4,5,6