'Something' in Music 88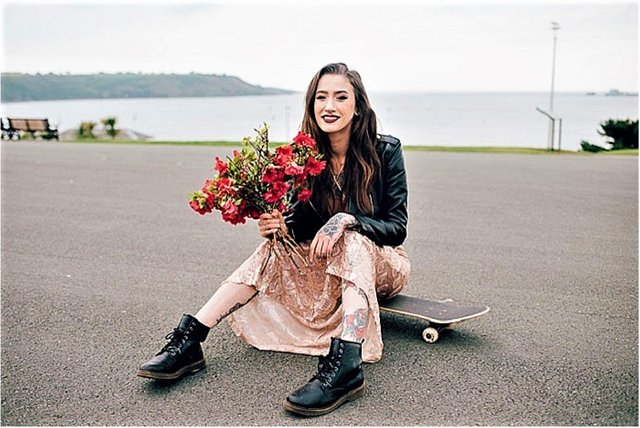 Something in music: origin
One evening at a hot, trendy L.A. nightclub on a rare solo outing, yours truly found himself standing alone at the bar preparing to review the upcoming act. Before he had taken more than a few notes, however, he was bookended by a pair of vivacious vixens who insisted on engaging your rockin' writer in cozy conversation. Strangely, the subject of "marriage" arose.
One of the young ladies noted that when a gal is about to get hitched she needs "something old, something new, something borrowed and something blue." Your provocative penman was immediately inspired. After all, those very same terms could be applied to music too: "Something old" or classic, "something new" or recently released, "something borrowed" (a cover), and "something blue" (a blues song or a song with "blue" in the title.) The rest is history.
Something Old

Today's "Something Old" is the classic cut called,"My Sweet Lord" written and recorded by former Beatle George Harrison. It first appeared on his 1970 triple album All Things Must Pass. The song was also pit out as a single, It became the biggest-selling single of the year in the US ans UK.
Something New

Our "Something New" this edition is the new, country-rock-tinged track "Simon's Kiss" by American singer-songwriter Lisa Coppola . The song was written by Coppola and Michael Walsh. It features guitars and bass by producer Warren Hibbert III, drums by Alan Jax Bowersm and additional vocals.Chelsey Caulfield and Gloria Carpenter.
Something Borrowed
In this edition, our "something borrowed" is "Come Together." Originally recorded by the Brit band the Beatles, the song was written by John Lennon/ It first appeared on the band's 1969 album
Abbey Road
,
This sultry adaptation is by American singer-songwriter and guitarist Ali Handal. It's one of her select singles from 2020. It features Handal on guitars and vocals, Jimmy Paxon on drums, and Jonathan Flaugher on bass. The video is by Alex Medrano.
Something Blue
Finally, our "something blue" this edition is the tune "Above The Blue" by the American band Vegas With Randolph. It's the tuneful title track from the group's 2011 distinguished disc
Above The Blue
. The live footage was shot by Joseph Neigh at Jammin' Java in Vienna, Virginia. The track features guest performers Fred Lieder (cello) and Pam Long (background vocals).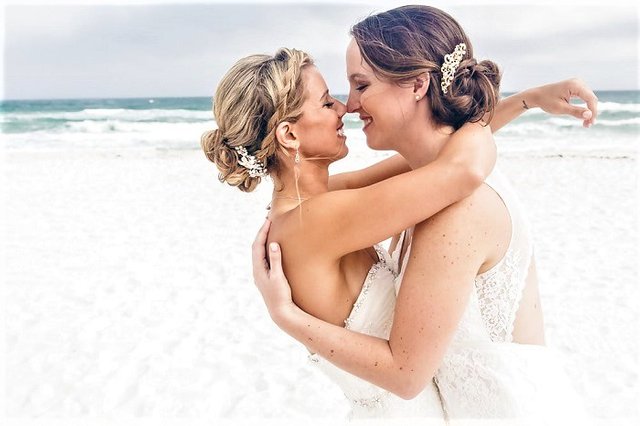 Did we mention your favorite "Something old, something new, something borrowed, something blue"? If not, let us know. Don't forget to send us your sexy or funny bride photos too!
(Images courtesy of original owners)