Now Playing: Domenic Cicala's 'Come On Over (Honky Tonk Duets)'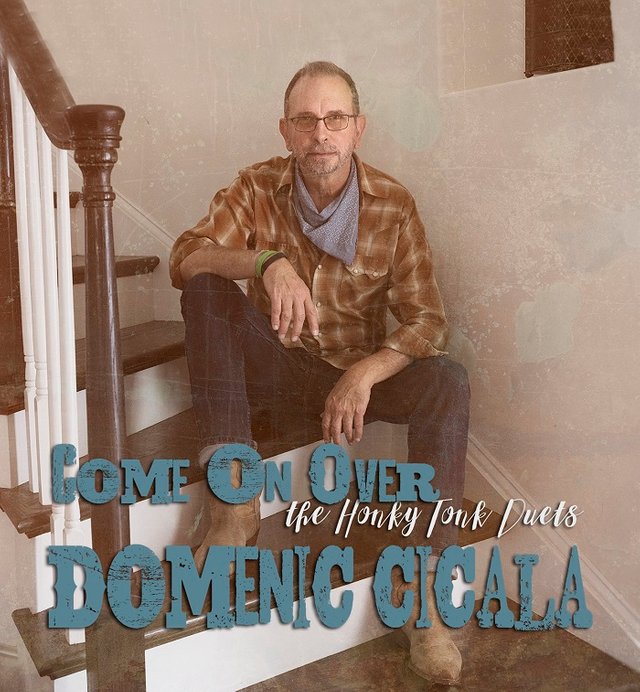 Domenic Cicala has just released a new album on the Tortured Artists Records label. It's titled Come On Over. But first, for those not yet familiar with the entertainer in question, a bit o' background.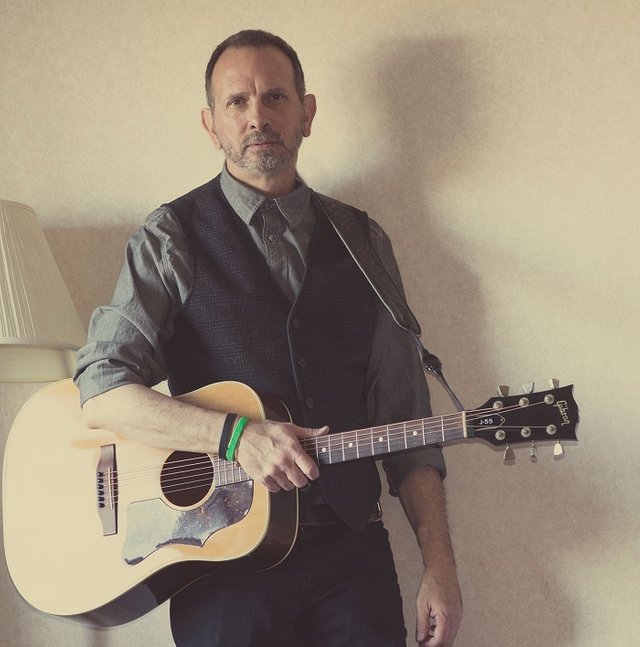 Domenic Cicala
Domenic Cicala is a D.C.-area singer/songwriter and guitarist. Considered by some to be a "newcomer", he first performed in public in 2008. He performs both original material and cover songs.
His rockin' resume includes his premiere platter, Who's Foolin Who, released in 2014. It scored him a Wammie nomination for the "Best Roots Rock recording." It reportedly melds many elements from an assortment of music genres including country, folk, pop, Memphis R&B, and more.
He confesses having "a love for the 3-minute song." He commented on his career on social media:
"I came to the music world late and have been running to catch up. My love for a blend of music styles has led to my unique approach to songwriting. Whether performing solo in an intimate venue or with a full band. I work hard to serve the music, the song, and the audience.'
Signature sound
Domenic Cicala's signature sound is a melange of multiple music genres including (but not limited to) Americana, country, folk, pop, and roots rock, His more obvious influences what he refers to as "the holy musical trinity of Hank, Elvis, and Bruce." He follows the famous philosophy of the legendary Woody Guthrie who once said "If you play more than 2 chords you are showing off."
Come On Over (Honky Tonk Duets)
Over three years in the making, this nine-track disc is sometimes compared to a shelved Gordon Lightfoot and Linda Rondstadt project and they aren't far off in that observation. It includes effective countrified covers artists such as Dave Alvin the Bee Gees, Townes Van Zandt, and more. Here Cicala leads the way on duets with such other artists as BettySoo, Michelle Hannan, Rachel Harrington, Jaimee Harris, Mindy Miller, and Janine Wilson.
Cicala did not discount fortune when it came to the completion of this album. He told the press: "Life's circumstances fell in line. I was able to get some of the finest voices I know to come in and record an album of duets."
He added::What singer doesn't want to sing alongside some of the voices they love and admire? I didn't necessarily set out to do a country record, but when we were done… That's what I had. [A] pure labor of love."
Track by Track

The album opens on "Loving Arms." It's an apt introduction to what the listener expects from the CD's title.

The slow and sad "Drinking Too Much" follows. It's a clever choice for this particular presentation of duets and works well.

"Coldest Fire in Town" brings up the question of audience. While the song is great and done well, one has to wonder if a generation of people who insist on sharing all their personal trials and tribulations on social media would grasp the concept here. Ah, then again, maybe they'll learn something!
The title track, "Come on Over"m has been covered by the widest variety of artists. This makes it highly recognizable which is good. On the other hand, it provides any act that covers it a true challenge. In this case, the challenge was well met.
The closing cut is "If I Needed You." The quality of the performances is evident yet one more time. Still, Cicala and company play you cool and leave the audience wanting more.
Overall…
Overall, this album is just under 35 minutes in length. It often has the musical feel of a classic country platter and the delivery of the carefully culled honky-tonk duets definitely add to that audio atmosphere. Quite simply, it more than delivers on its promises. So check out Domenic Cicala's Come On Over (Honky Tonk Duets)
(Images courtesy of Domenic Cicala)