Klangmuseum in Wien. Die Wiener Philharmoniker dirigieren, mit Instrumenten, Klängen und Geräuschen experimentieren oder den großen Komponisten der klassischen Musik begegnen. Das alles ist im Haus der Musik in der Wiener Innenstadt möglich.
Vienna Sound MuseumConducting the Vienna Philharmonic, experimenting with instruments, sounds and noises or meeting the great masters of of classical music. You can experience all this in the Haus der Musik in Vienna's city center.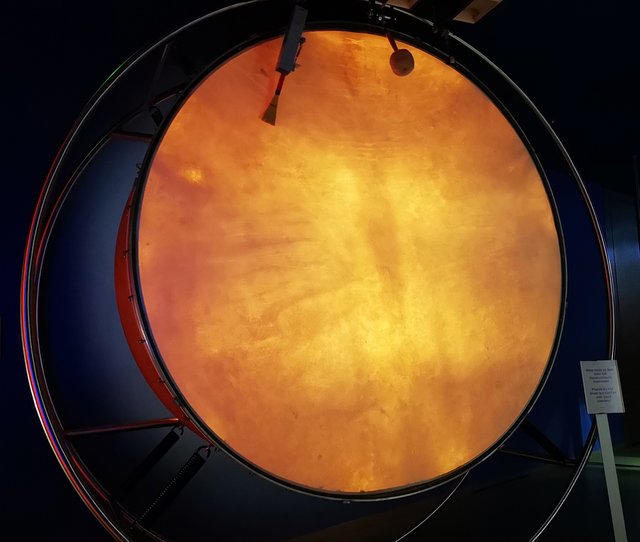 Membranophone (Haus der Musik - Wien)
Spielerisch eröffnen zahlreiche interaktive Installationen auf vier Etagen neue Zugänge zur Musik und laden zur Entfaltung des eigenen kreativen Potentials ein.
Numerous interactive installations on four floors playfully open up new ways of exploring music and invite you to develop your creative potential.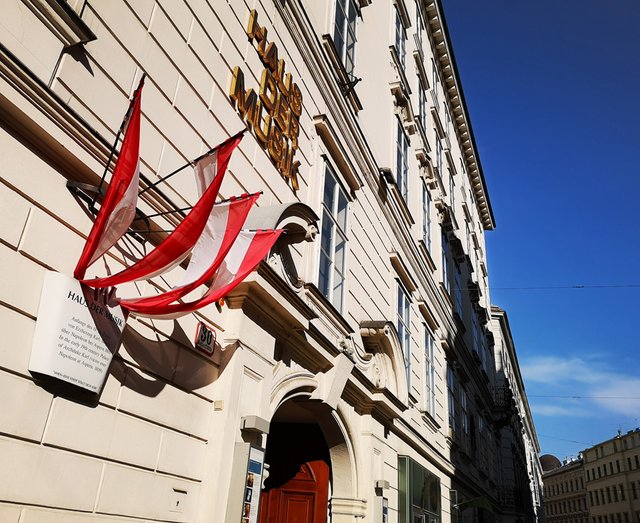 Das Klangmuseum ist in jenem Haus untergebracht, in dem 1842 die Geschichte der Wiener Symphoniker begann.
The Sound Museum is housed in the same building where the history of the Vienna Symphony Orchestra began in 1842.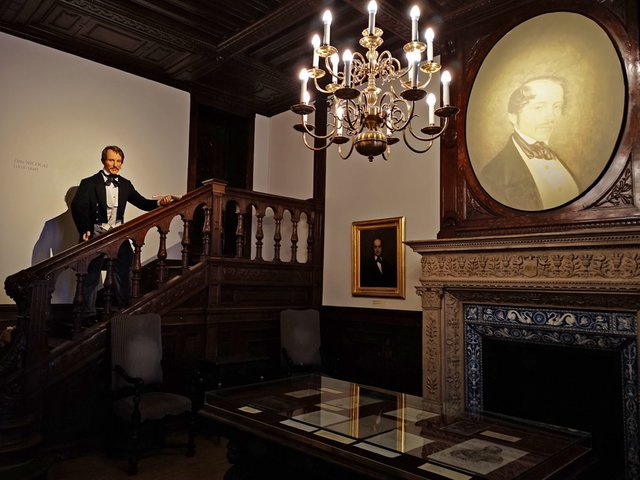 Haus der Musik - Wien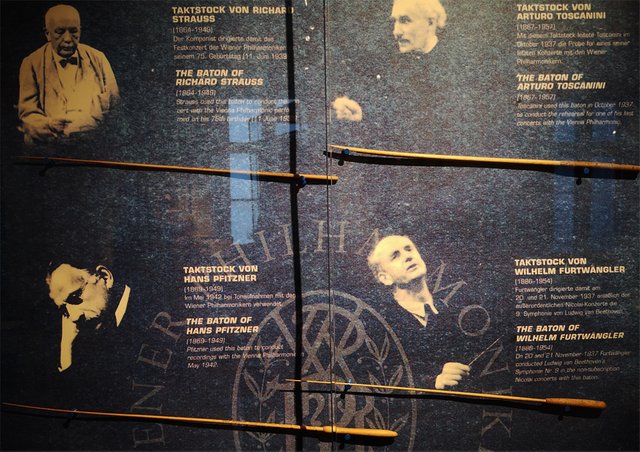 Haus der Musik - Wien
Wo einst der Gründer des Orchesters, der Komponist und Dirigent Otto Nicolai lebte, ist heute das Museum der Wiener Philharmoniker untergebracht. Über die gesamte erste Etage verteilt findet man historische Schriftstücke, Bilder, musikalische Schätze und diverse Exponate wie etwa eine Taktstock-Sammlung von bekannten Dirigenten, die Musikgeschichte schrieben.
Where the founder of the orchestra, composer and conductor Otto Nicolai once lived, is now the Museum of the Vienna Philharmonic. On the first floor you will find historical documents, pictures, musical treasures and various exhibits such as a baton collection by well-known conductors who wrote music history.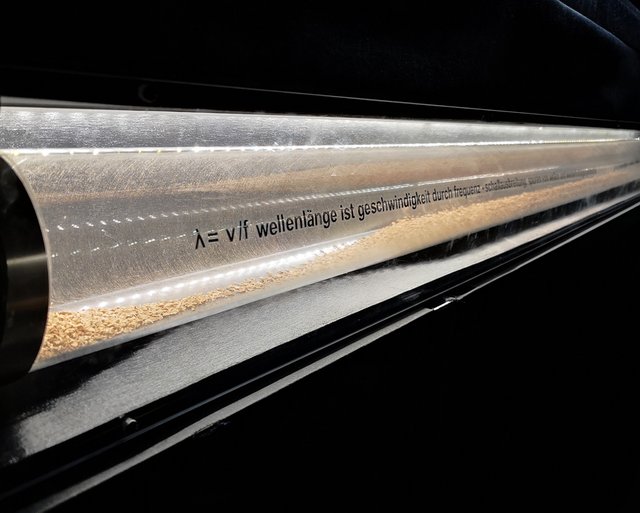 Kundtsches Staubrohr / Kundt's Tube (Haus der Musik)
In der Sonosphere in der zweiten Etage dreht sich alles um das Entdecken und Erleben von klanglichen Phänomenen. Im Kundtschen Staubrohr wird eine stehende Schallwelle durch die Bewegung und Anhäufung von Korkmehl in einem Glasrohr sichtbar gemacht. Die folgende schematische Darstellung veranschaulicht das Prinzip, das vom deutschen Physiker August Kundt 1866 erstmals beschrieben wurde.
The Sonosphere on the second floor is all about discovering and experiencing sound phenomena. In the Kundt's Tube, a standing sound wave is made visible by the movement and accumulation of powderd cork in a glass tube. The following schematic illustration shows the principle first described by the German physicist August Kundt in 1866. (Illustration only available in German.)
---

Quelle / source
---
Musikalische Experimente und interaktive Stationen laden zum Eintauchen in die faszinierende Welt der Klänge ein. Das Pränatale Sinnesrauschen lässt die Wahrnehmungsperspektive eines Embryos nachempfinden. Eine Hörbahn visualisiert mit dem Wellenrohr die Ausbreitung der Schallwellen in der Luft.
Musical experiments and interactive stations invite you to immerse yourself in the fascinating world of sounds. The prenatal sensory rush allows to recreate the perceptive perspective of an embryo. At the auditory pathway the wave tube is used to visualize the propagation of sound waves in the air.

Haus der Musik - Wien
Interessant ist es auch zu erfahren, auf welche vier Arten Klang erzeugt werden kann. Eine Flöte wird durch schwingende Luft zum Klingen gebracht (Aerophon), während bei einer Trommel die Töne durch eine vibrierende Membran, die auf den Klangkörper aufgespannt ist, entstehen. (Membranophon). Bei den "Selbsttönern" (Idiophon) wie beispielsweise einem Xylophon schwingt und klingt das Instrument als Ganzes. Ein Chordophon ist ein Instrument, dessen Klänge wie bei der Gitarre durch klingende Saiten entstehen.
It is also interesting to find out in which the four ways of sound are produced. A flute is made to sound by vibrating air (aerophone), while in a drum the sounds are produced by a vibrating membrane stretched over the sound body. (membraneophone). In "self-toners" (idiophone), such as a xylophone, the instrument vibrates and sounds as a whole. A chordophone is an instrument whose sounds are created by sounding strings, as with the guitar.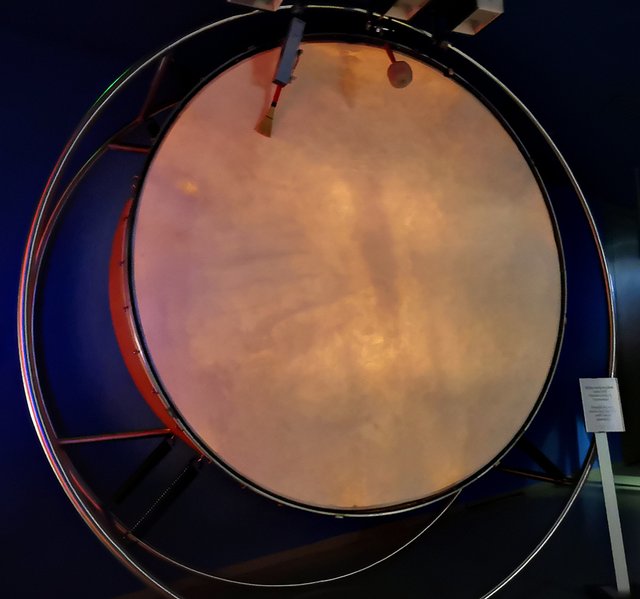 Haus der Musik - Wien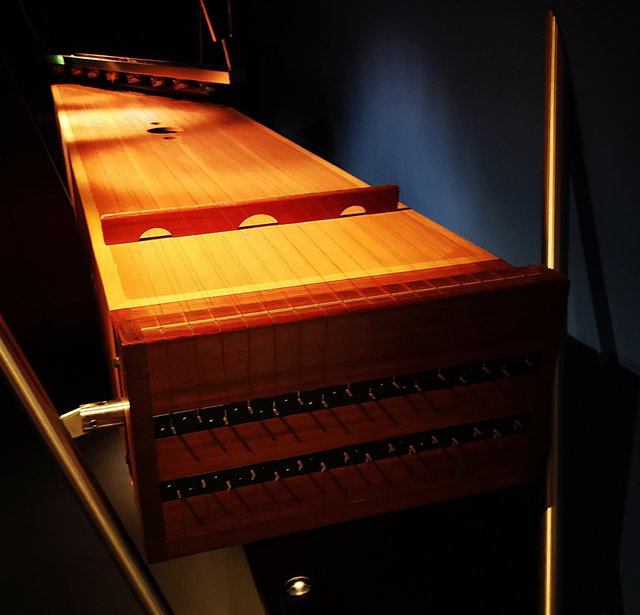 Haus der Musik - Wien
Die grundlegenden Prinzipien der Klangerzeugung werden im Instrumentarium anhand von vier überdimensionalen Instrumenten veranschaulicht. Dass auch die menschliche Stimme vortrefflich als Musikinstrument benutzt werden kann, vermittelt das Stimmenmeer.
The basic principles of sound generation are illustrated by four oversized instruments in the Instrumentarium. The Sea of Voices shows that the human voice can also be used excellently as a musical instrument.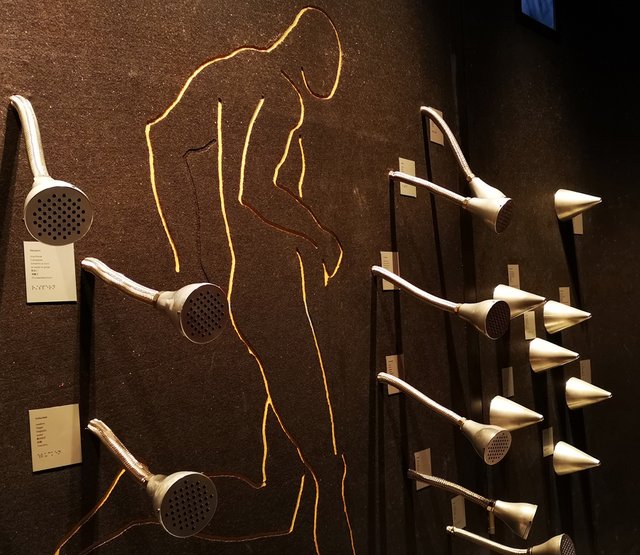 Haus der Musik - Wien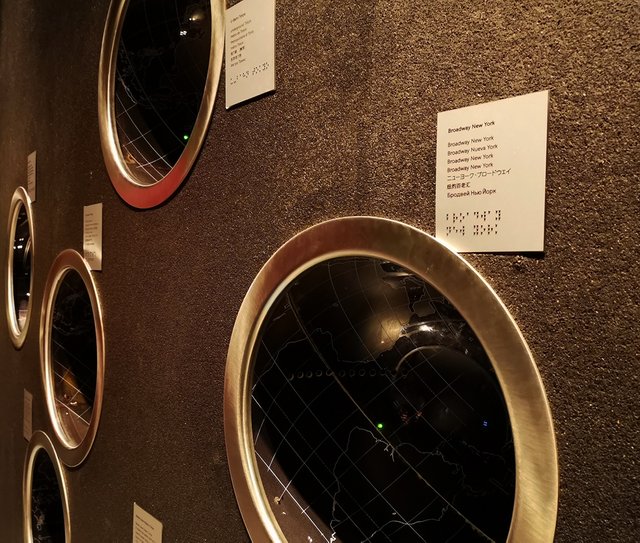 Haus der Musik - Wien
Die Klanggalerie ist ein buntes Sammelbecken und Kaleidoskop der Klänge. Aus den mehr als 30 Lautsprechern ertönen Klänge aller Art, von der Geräuschkulisse am New Yorker Broadway bis hin zum sirrenden Geräusch eines Zahnarztbohrers.
The Sound Gallery is a diverse collection basin and kaleidoscope of sounds. More than 30 loudspeakers emit sounds of all kinds, from the sounds of New York Broadway to the buzzing sound of a doctor's drill.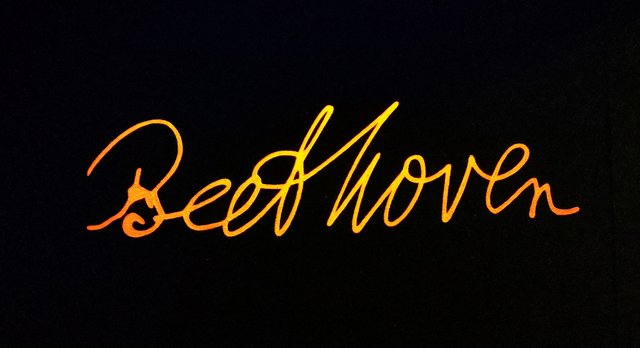 Haus der Musik - Wien
Im zweiten Teil geht es zu den großen Meistern in die dritte Etage des Klangmuseums.
In the second part we visit the great masters on the third floor of the Sound Museum.