Country Music Series - Villans Country Favorites Part 15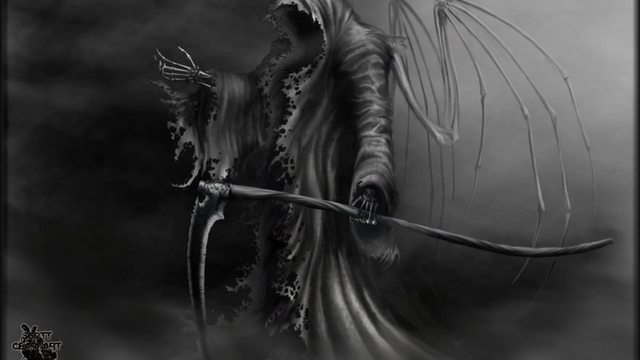 src
Dark Country music actually has a really long history.
If we go back to the likes of Johnny Cash, we find that his music can also be classed as Dark Country.
So Dark Country has been around for a while, it just never was classed as Dark Country until recent years.
Dark Country is also known as Southern Gothic.
I really love this description of it on Wikipedia:
Common themes in Southern Gothic literature include deeply flawed, disturbing or eccentric characters who may be involved in hoodoo, ambivalent gender roles, decayed or derelict settings, grotesque situations, and other sinister events relating to or stemming from poverty, alienation, crime, or violence.
Maybe this is partly the reason why I love Dark Country so much.
Growing up in one of the Roughest suburbs in Adelaide, I was always around poverty, alcoholism and violence.
There is something about Dark Country which just goes hand in hand with living like this.
Dark Country is perhaps not the most well known genre of music, you can tell that by the number of views most of the videos I share have. So hopefully I can unite some of you with a new genre of music that I love.
As with all my music series I share, I get some really great feedback.
Here is some awesome feedback I got from @mgood
I love Alison Krauss. She is tops - very talented. She has some very good songs from the movie "Oh Brother, Where Are Thou."
I highly recommend the movie. It was a lot of fun and great music.
Here is some great feedback I received from @jennifer78
I love this post. You hit on a touchy subject that is personal with me! I am sorry for your chronic pain as I know first hand what it is like. I hope that you find relief in some way and music is a good outlet.
I have noticed from your previous Country Music Series posts that you included a few tracks from the series Sons of Anarchy. That show had an amazing soundtrack with a few original songs and amazing covers!
I am not sure if you are familiar with folk, but this one is one of my favorites and it has a gothic feel to it. I heard it many years ago, then again on the O Brother, Where Art Thou Soundtrack, but this one, was heard on the show Supernatural. "Oh Death" by Rising Appalachia
Here is some feedback from @wildflowerjessi
Ahhh I see someone recommended Rising Appalachia.
They are one of my favorite bands!! Just missed them when they were in Adelaide recently!
So let's look at a few more tracks which I really love.

☠️ Blues Saraceno - Heroes Dress in Black
 
Blues Saraceno is one of the best artists in the Dark Country genre. There isn't really anything of his that I don't like.
I love the way the song starts with that humming.
The drum beat sounds really good, and I find the track has a real rock feel to it.
These lyrics are really dark in nature to:
So I pray to my god for salvation,
as I suffer these wicked outlaw ways,
And I turn to those I pass upon my reckoning,
coz my heroes, my heroes dress in black.

☠️ Cut One - Nowhere You Belong
 
I really love this track by Cut One, Some times this is exactly how I feel.
After going through my accident I often feel like I have taken a lonely road, where I don't really belong anywhere.
I think the track has a really good rhythm and sound to it. He also has a really good voice.
That guitar has been done really well and even sounds lonely too :)
I love the dark lyrics to the track.
I found the devil, deep inside of me
Through stormy weather, hiding what he seeks
Lost along this road too long
Nowhere you belong

☠️ Robin Loxley - The Fear
 
Here is another really great track by Robin Loxley.
I love the way the track has a really soft tone to it throughout the verses, but then through the chorus it gets really heavy.
In a way I can really relate to this track, as after the accident I used to drink a lot to hide the emotional, physical and spiritual pain I was experiencing.
but the pain we experience is a unique characteristic, which gives us a unique perspective on life. Which is turn makes us a much stronger person so it shouldn't be masked with alcohol.
 


I have added all the tracks from this series into a playlist for ya'll ;)
View the playlist here
 

☠️☠️☠️☠️ Related Posts ☠️☠️☠️☠️
 
☣️ Country Music Series - Villans Country Favorites Part 14
☣️ Country Music Series - Villans Country Favorites Part 13
☣️ Country Music Series - Villans Country Favorites Part 12
☣️ Country Music Series - Villans Country Favorites Part 11
☣️ Country Music Series - Villans Country Favorites Part 10
☣️ Country Music Series - Villans Country Favorites Part 9
☣️ Country Music Series - Villans Country Favorites Part 8
☣️ Country Music Series - Villans Country Favorites Part 7
☣️ Country Music Series - Villans Country Favorites Part 6
☣️ Country Music Series - Villans Country Favorites Part 5
☣️ Country Music Series - Villans Country Favorites Part 4
☣️ Country Music Series - Villans Country Favorites Part 3
☣️ Country Music Series - Villans Country Favorites Part 2
☣️ Country Music Series - Villans Country Favorites Part 1