Introducing my "Chime Drum"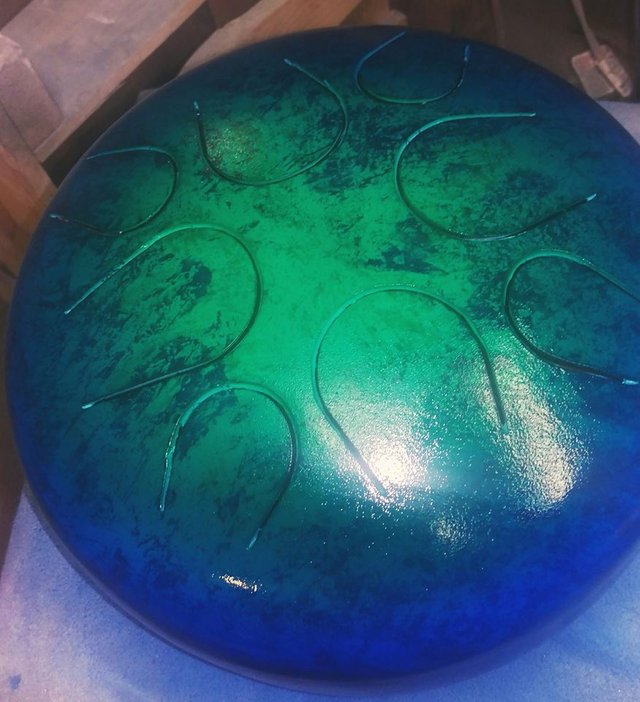 As something a little different today, I wanted to share one of my most precious possessions, my Chime Drum. It was custom made for me a couple years ago by Ozark Chiming Cylinders, getting to choose the shape, the scales and even the colors. Even more amazingly this was created from a reclaimed propane tank! What a fantastic transition from trash to treasure!!
After falling in LOVE instantly after coming across This Video of a Space Drum being played...I just had to find a way to get one. The problem though...these cost thousands of dollars, which I didn't have or foresee having anytime in the near future. After months of looking I happened across the Ozark Chiming Cylinders webpage and was Amazed at his work, especially for the cost around $200-$400 USD...which was something achievable. While the sole employee (an all around fantastic person) of this company did already ship these across the country to buyers...he happened to be a short drive from where I lived at the time!
Long Story Short...I bought one and have LOVED it ever since!

The Creation of my Drum:
It was exciting getting to see the evolution of a discarded tank into a work of audio-visual art! He essentially had to cut the 'keys', cut off the top and bottom of the tank (removing the middle), weld the two pieces back together, tune and paint it. This man is a genius!!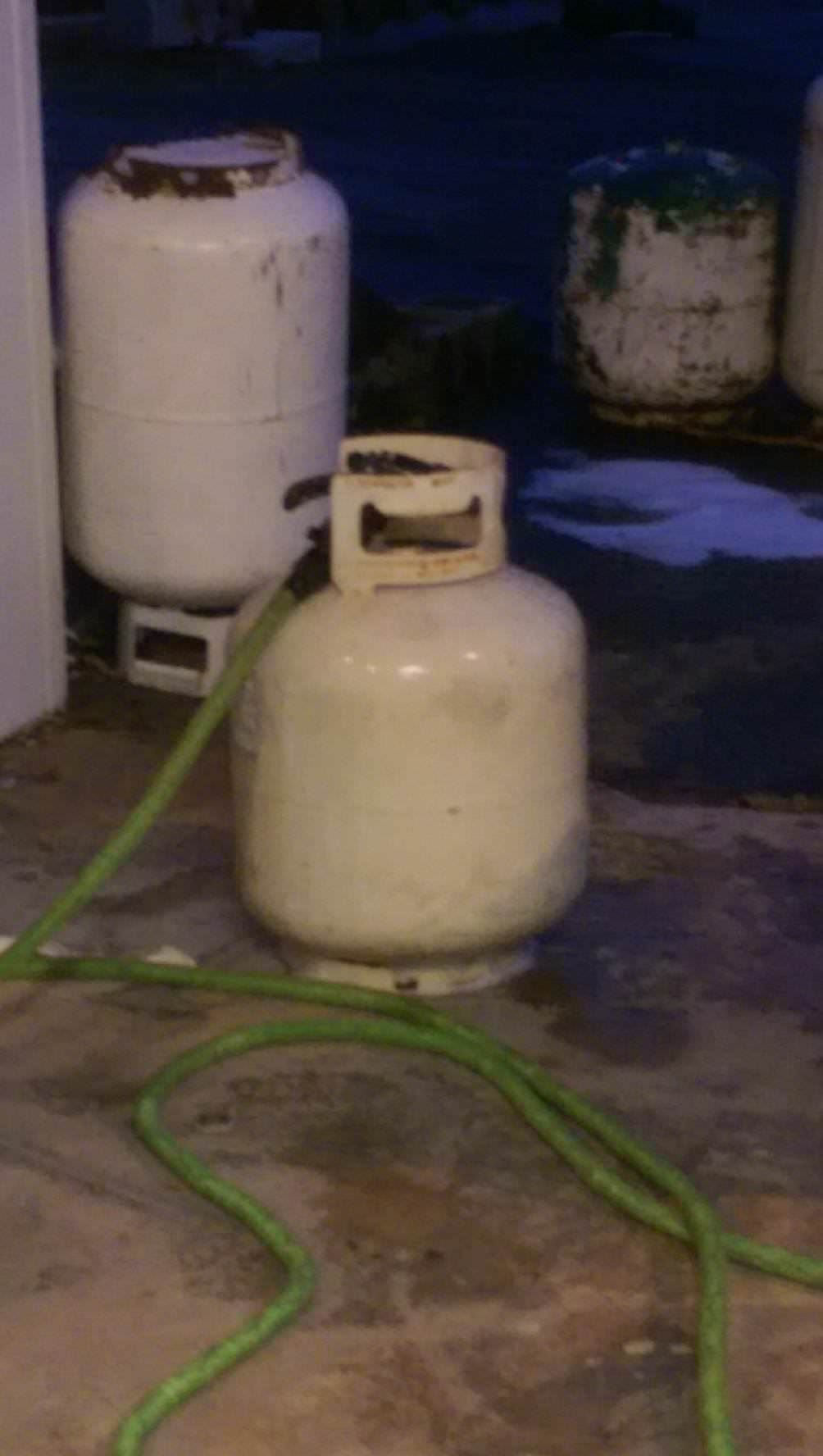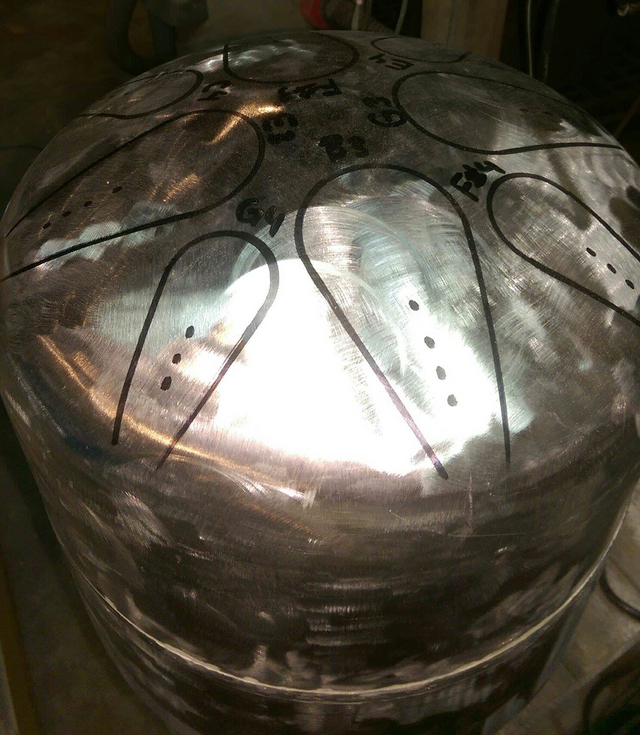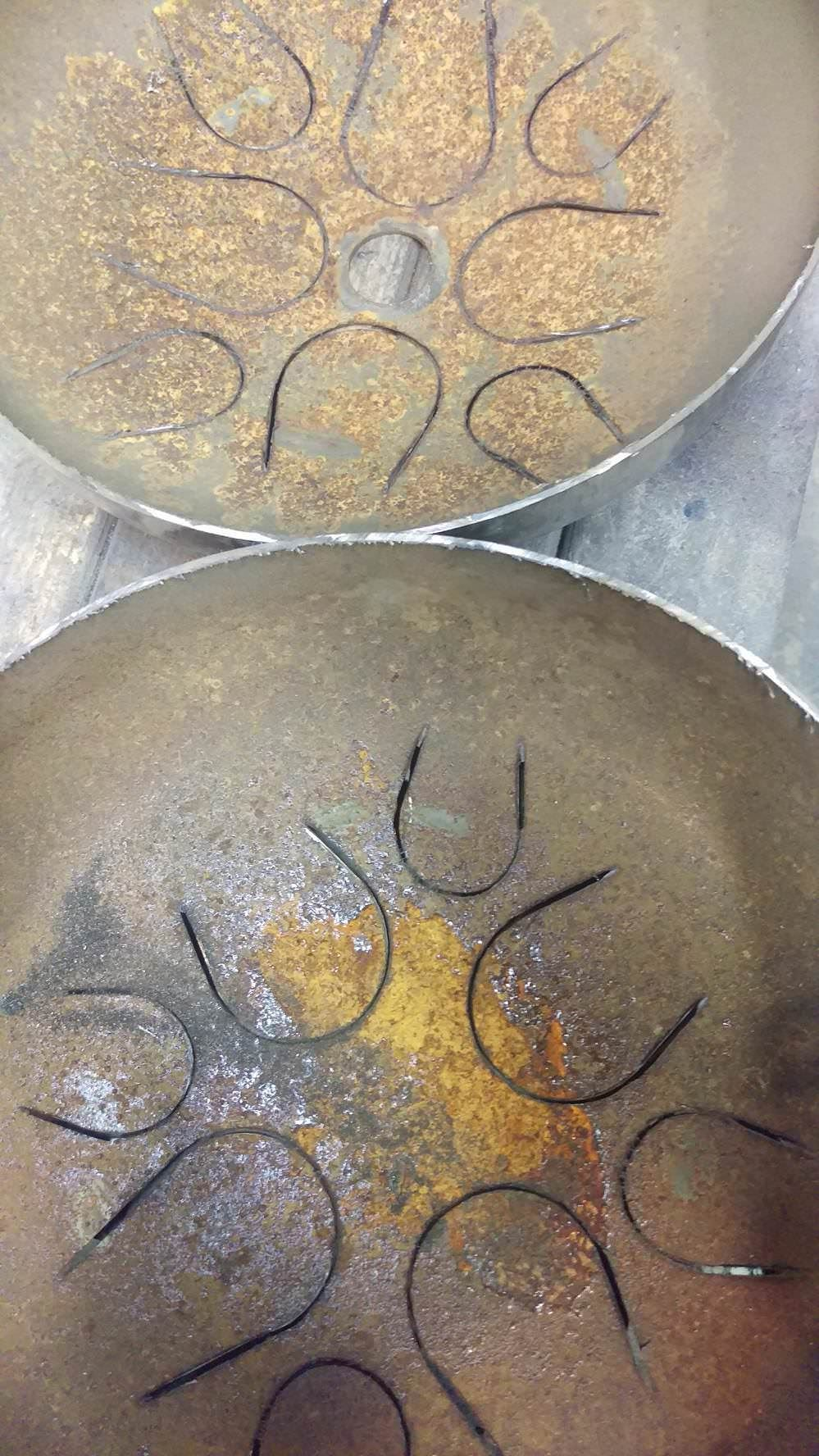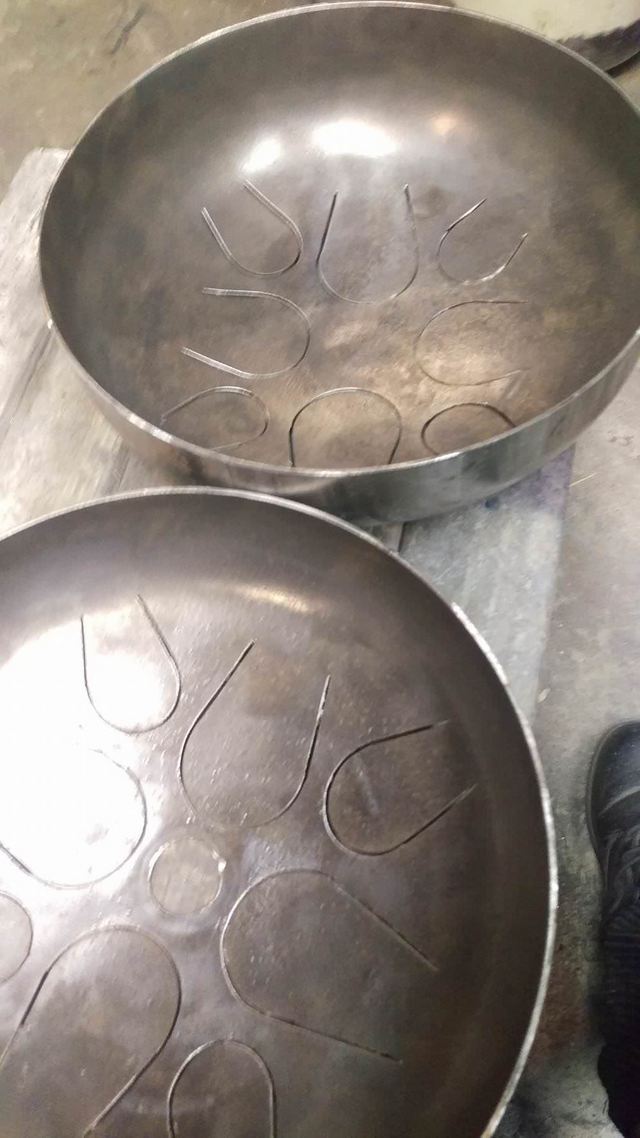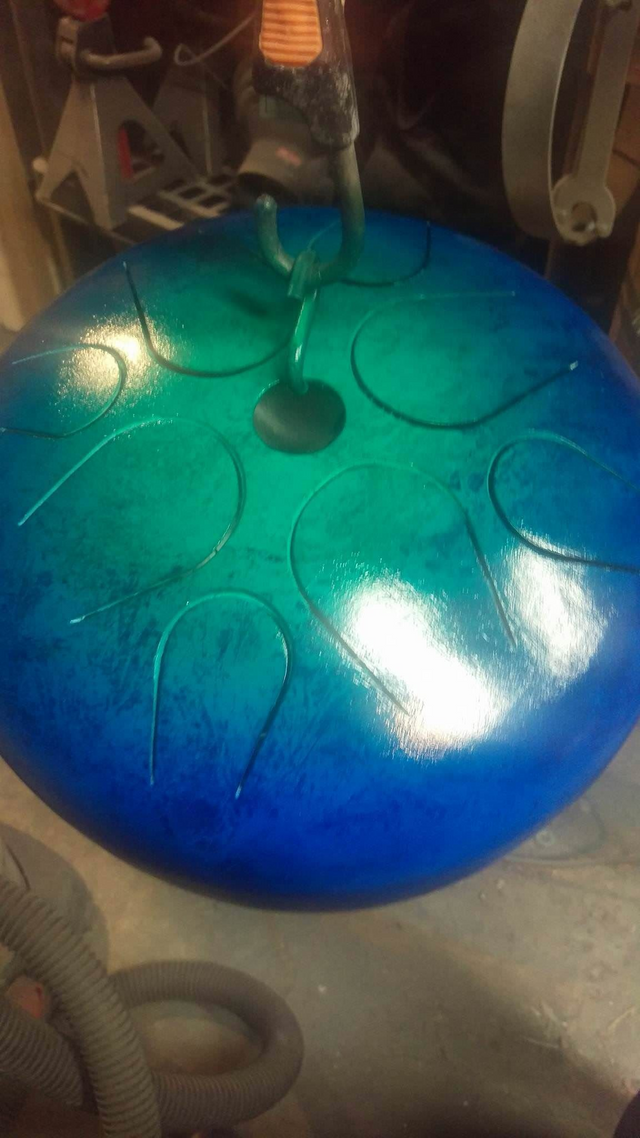 The guy who made it loved to take a video (usually before shipping it) of the drums he finished to post and share with the recipients! This video was literally the first time I ever saw it completed!

Having played hand drums for so long:
For years before I got this, I had played my set of congas and bongos which made playing my chime drum just feel natural. (Yes, this is me playing.)

Anyway...I finally got around to recording some more:
Personally, playing on my chime drum is a form of meditation. Instantly falling into the flow...moving in and out from patterns. For me there is no better way to 'fade out.' Unfortunately I've found it difficult to get good recordings with all of the vibrating of the 'keys'...but I was happy enough with a couple of recent ones that I wanted to share with you. (These are me playing too.)
This on was on the Major Scale side (I forget the specific scale) using mallets:
...And this was on the Minor Scale side using mallets:
Aaaand the obligatory kitty pic!
It's his coat now!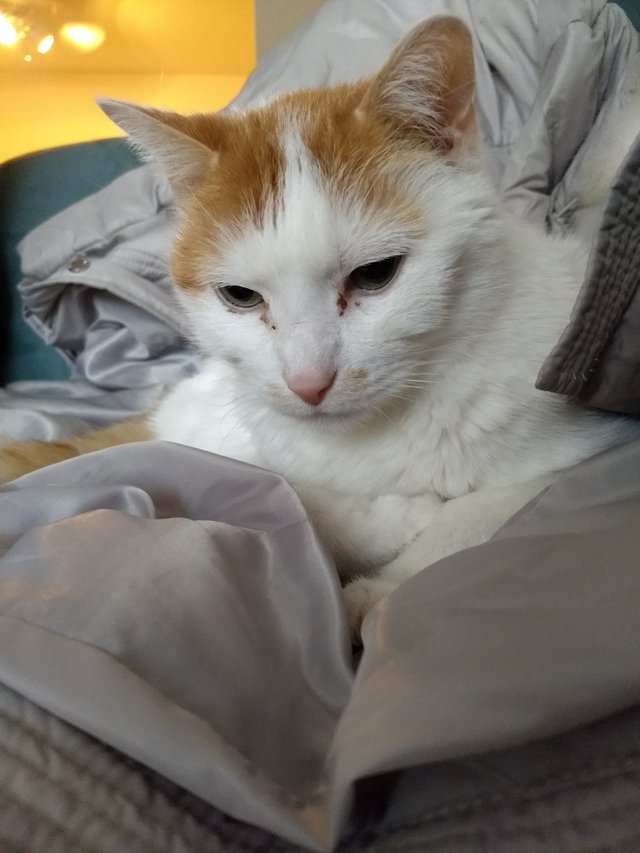 Image Sources:
Either my own images or given to me by the drum maker.