I've posted some book reviews on Steemit, but I've got behind recently. I don't get through that many books, but I've been posting other stuff. I'll go through the recent reads and also write something about how I log my reading and music listening.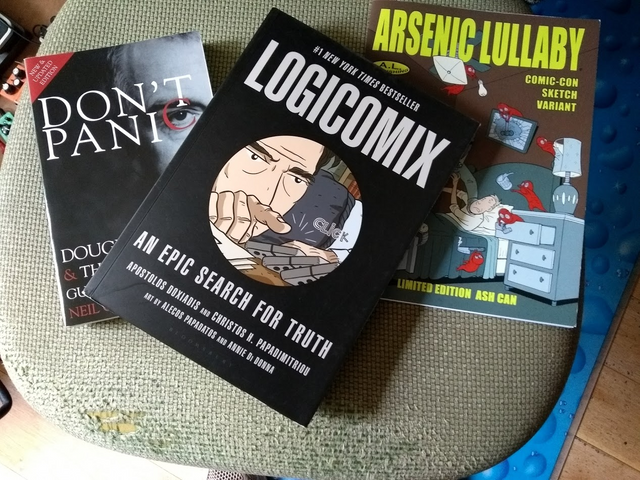 This is a comic book about mathematician/philosopher Bertrand Russell and his quest to get to the nub of what truth means in mathematics. I think it's partly fictionalised, but it covers his encounters with other prominent thinkers with their differing outlooks. I do like maths, but this is about esoteric stuff where it can take hundreds of pages to prove 1+1=2. The comic does not go into all those details as it's more about the people and their personalities. It seems many of them went mad in the process.
The Long Mars by Terry Pratchett and Stephen Baxter
This is not pictured as I had an ebook. I've been catching up on this series after reading the first part years ago. It starts in the near future where people find they can travel to 'parallel Earths' and the human race undergoes a whole new migration into new territory. It lacks the humour of most Pratchett, but it explores some interesting ideas, such as the evolution of a new type of humans who are vastly more intelligent than us. This one does go to Mars, but that's only one of several threads. I have two more volumes to go and I will read those at some point to see where it ends up.
As a big Douglas Adams fan I just had to read this. It tells the story of how the Hitchhiker's Guide to the Galaxy came about on the radio and evolved into books, stage plays, a TV series and a movie. It also covers some of his other works. There's so much detail in there with some excerpts that didn't get in originally. It led me to this documentary about the TV show.
It mentions The Sirens of Titan by Kurt Vonnegut, which is now on my to-read list.
I bought this comic from the creator @ArsenicLullaby as related here. You can read lots of his work on his feed, so I advise you to check that out as long as you are not too easily offended.
Logging my media consumption
It's in my personality to record what I have done. I've tried various ways to log what books I've read over the last ten years or more. At one point I used a simple plug-in on my own website. Then a friend led me to LibraryThing which I used for a few years. Later I found that others I knew were using Goodreads. That makes the process pretty convenient with an app that can scan barcodes or even recognise book covers. Most of the links above are to that site. You can see on there what I'm currently reading. I just don't get through that many books in a year.
Since 2004 I've been logging most of the music I listen to using last.fm (previously Audioscrobbler). This is an automatic process via music apps that support it directly or extensions. I have their app on my phone and even a browser extension that picks up plays in Youtube and other sites. The latter does pick up some non-music videos, but I don't always bother to delete those from my history. I'm not listening to as much recently as it's less viable when I'm at my current work. Previously I've used their streaming feature that can play music it thinks you will like based on your history. That seems to need a premium account these days. You can still see lots of cool stats. The social site of both these sites is not too active for me, but feel free to follow me on either of them.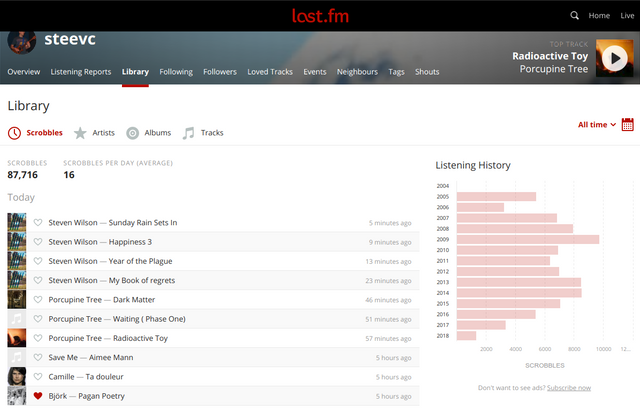 Some other sites I've used for this sort of thing don't even exist any more. It would be great to see equivalent 'dapps' built on Steem as the blockchain lasts forever. These services give some idea of what books and music people really enjoy, but of course the data could be faked. I've seen last.fm accounts that seem to be playing music 24/7 and I don't imagine people listen in their sleep.
Read and rock on!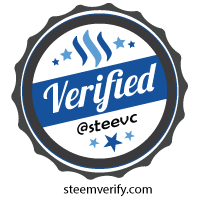 I'm Steve, the geeky guitarist.
Spam comments may be flagged. Beware of the Commentphant!