Already in the first song of his sixth album, Jason Isbell proves why he's the current leading star in the borderland between rock, pop, country, folk and soul which, in the absence of a better expression, usually is called Americana. Since leaving, or rather being kicked from Drive-By Truckers due to alcohol problems, the 38-year-old Alabama son has moved to Nashville, where he built a solid solo career and formed a family with his colleague Amanda Shires.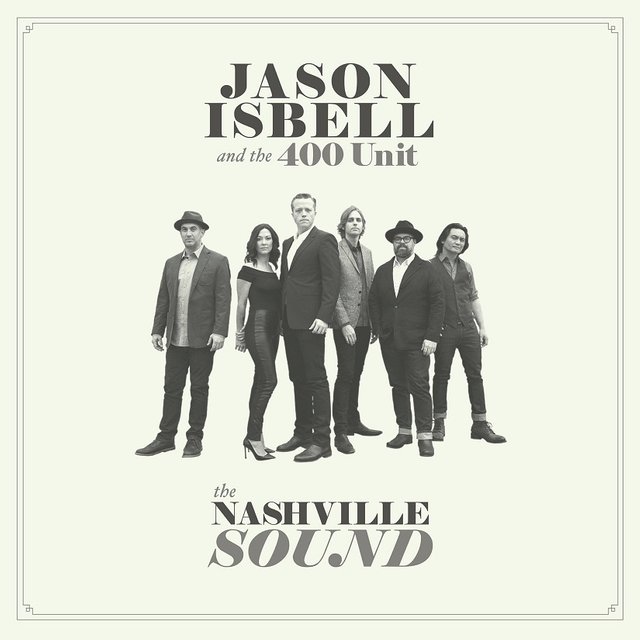 Unlike the shallow and chewing gum-smelling pop country that is produced in Nashville today, Isbell creates a more roots oriented country filled with literary references from the American canon. The title of the album can thus be interpreted as being ironic, because this is certainly not what Nashville sounds like. But it should.
Generally, 'The Nashville Sound' might not be as intimate and emotionally upsetting as the last album or the breakthrough 'Southeastern', but nevertheless a rather dazzling display of diverse songwriting. The weighty 'Anxiety' is a straight and touching song that tells about mental illness and how depression and anxiety not necessarily has anything to do with how much or little success one has in life.
Isbell and Shires beautifully ties the entire album together in the final song 'Something to love', a traditional country song about following ones heart at all costs as the only way to navigate through a confused world. What a great year for country it has been!
I was born in a tiny southern town
I grew up with all my family around
We made music on the porch on Sunday nights
Old man with an old guitar smoking Winston Lights
Old women harmonizing with the wind
Singing softly to the savior like a friend
They taught me how to make the chords and sing the words
I'm still singing like that great speckled bird
I hope you find something to love
Something to do when you feel like giving up
A song to sing or a tale to tell
Something to love, it'll serve you well
Jason Isbell and the 400 Unit - 'Hope The High Road' at The Bridge

Jason Isbell and the 400 Unit - 'If We Were Vampires' at The Bridge