We made the jazz go Part 1 of 2 Bass in this place: Santora Arts Building
Today me and my buddy @steelparade make the jazz really jazzy to honor vets. We will perform bass and drums at the Santora Arts Building near Santa Ana College.
First, we gotta get some snacks. Donuts and coffee are a personal tradition. I only drink half of the coffee these days.
Let's go!
High: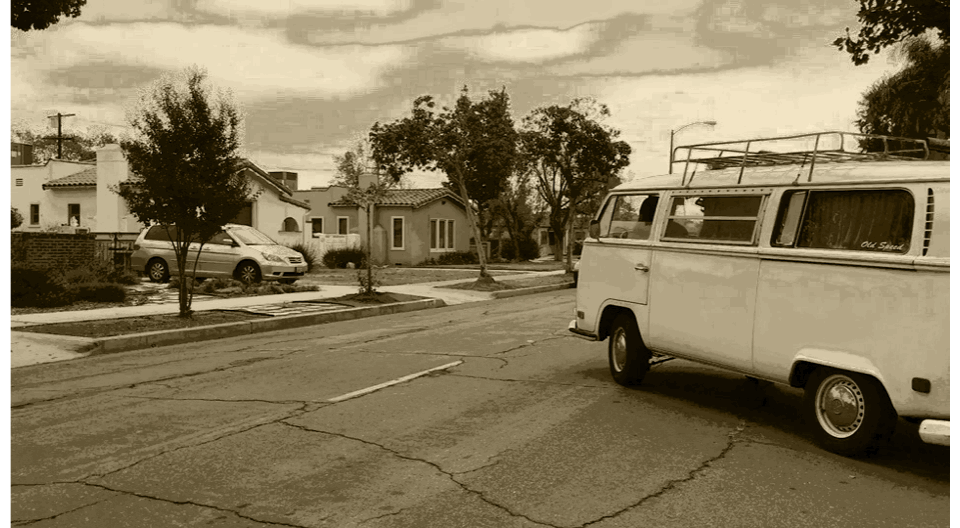 Medium: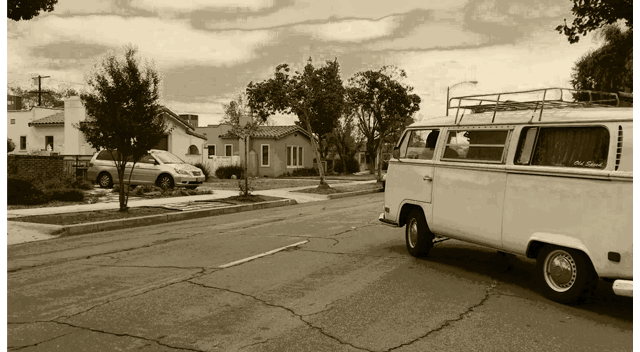 Low:
That's the Sandy Bus in the Gif up there.
I took a small panorama picture of our setup. Zoom in to see some of the songs on the music stand. I'm definitely not accustomed to carrying music around and wondering where I should put it or hide it. We rarely use sheet music on stage in Steel Parade.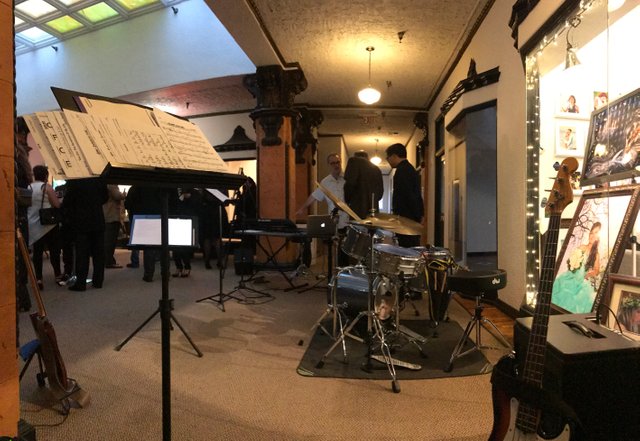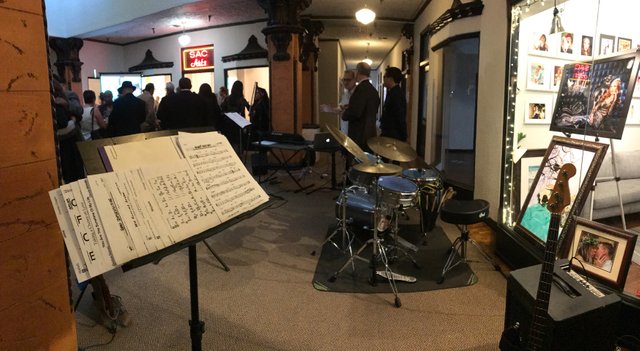 The music on it's side is for the vocalists's songs. The other songs are instrumentals in alphabetical order. They will randomly call songs from these two lists. I don't know all the songs, but I can still walk through changes with a musical mindset and big ears. Oh and counting helps... duh

Up next is Part 2! I'll show what we ate and include a short video of our performance.

Thanks for following and supporting. I'm grateful for the Steemit community.