- exclusive album #7 - Nils Frahm: Spaces -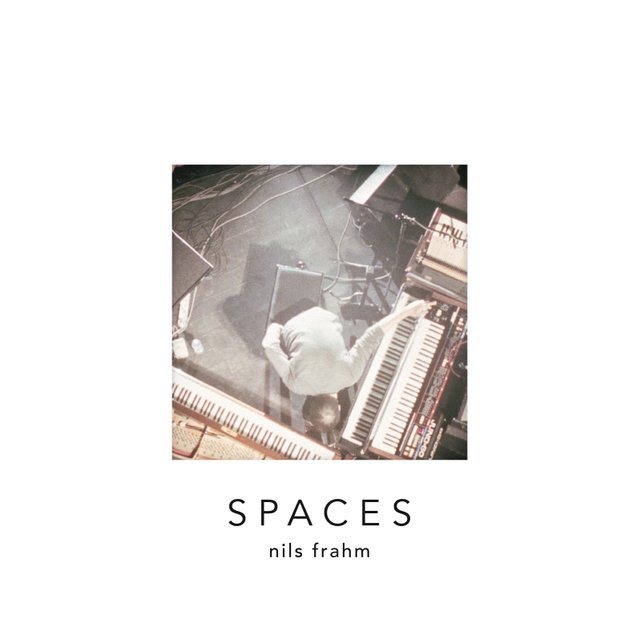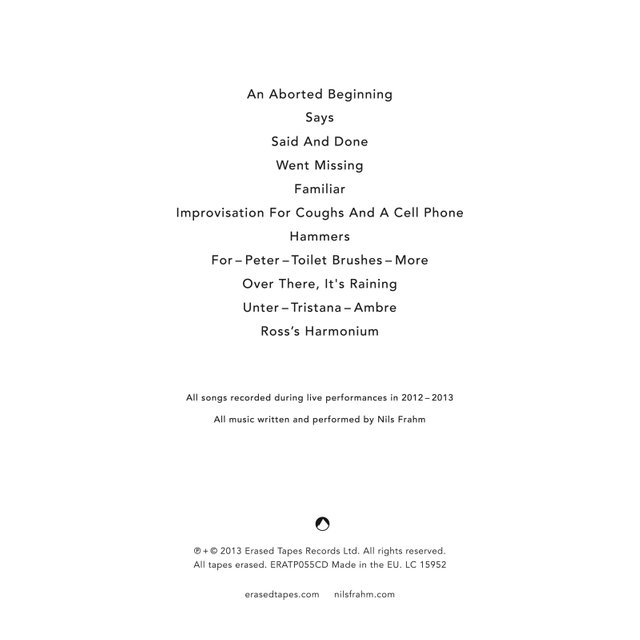 Spaces received general acclaim upon its release. At Metacritic, which assigns a normalised rating out of 100 to reviews from mainstream critics, the album has received a score of 90, based on 15 reviews which is categorised as universal acclaim.In his review for Pitchfork, Nick Neyland gave the album 7.8 out of 10 saying it was "an absorbing work, full of pensive moments cut together by music that thrives on dovetailing melodies that can be simultaneously mesmerizing and beautiful".In his 4 star review on The Arts Desk, Kieron Tyler said the album didn't feel like "a conventional live album", but is a "seamless whole".
The album was given an honorable mention in Pitchfork's Albums of the Year 2014 with Nick Neyland saying "There are magical properties here, giving Spaces a quality that makes it easy to forget the world outside during its absorbing duration". While the album didn't make the full list Says from the album was ranked as number 47 on Pitchfork's The 100 Best Tracks of 2014 with Andrew Rice saying the track comes closest to capturing "the experience of seeing a Frahm concert"
---
Track List
Nils Frahm - Says

Nils Frahm - Said And Done

Nils Frahm - Went Missing

Nils Frahm - Improvisations for coughs and a cell phone

Nils Frahm - Toilet Brushes - More

Nils Frahm - Over There It's Raining

Nils Frahm _ Tristana and Ambre

---