Making Waves spotlight on Madison Grace
The Spotify playlist "Making Waves featuring music from the Gulf Coast" shares some of the amazing music being made from New Orleans to the Florida panhandle. Have a listen while you read the next article in the series showcasing one of its talented artists!
https://open.spotify.com/user/1227151884/playlist/5iz5WSw4rC6TUgpACZPyI5
Today the spotlight is on Madison Grace from Mobile, Alabama. Madison contributes three contemporary alt-pop songs to the playlist with "Lion Pride", "Floodlight", and "Lost at Sea", fom her debut album, "Equilibrium of Contradiction".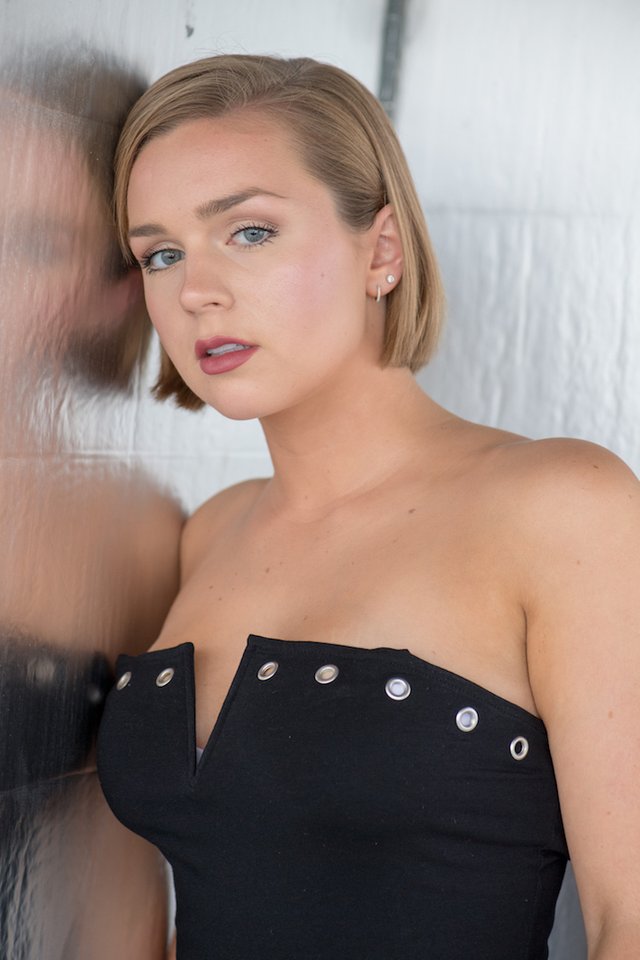 "Equilibrium of Contradiction", released when she was only 17, consisted of 10 original songs ranging from contemporary high-energy to intimate acoustic with influences from pop, alternative, and jazz. Madison began writing her first song when she was 14 years old. She recalls,
"one day I was sitting outside and I just started humming a little tune and about 10 minutes later, I had written the first verse of my first song 'I Don't Want To Lose You' which is on my debut album ... About a year later, I came back and finished it and since then I have written close to 40, maybe 50 songs."
Madison is currently attending college and will begin her sophomore year this fall. She learned early to prioritize,
"It is so hard to find a balance between school, work, music, and friends. Priorities are so easily confused in college, but I have really had to learn to put emphasis on important things in my life without spreading myself too thin. I would say I get through it by not complaining or dreading my commitments, but by getting them done and keeping a positive outlook."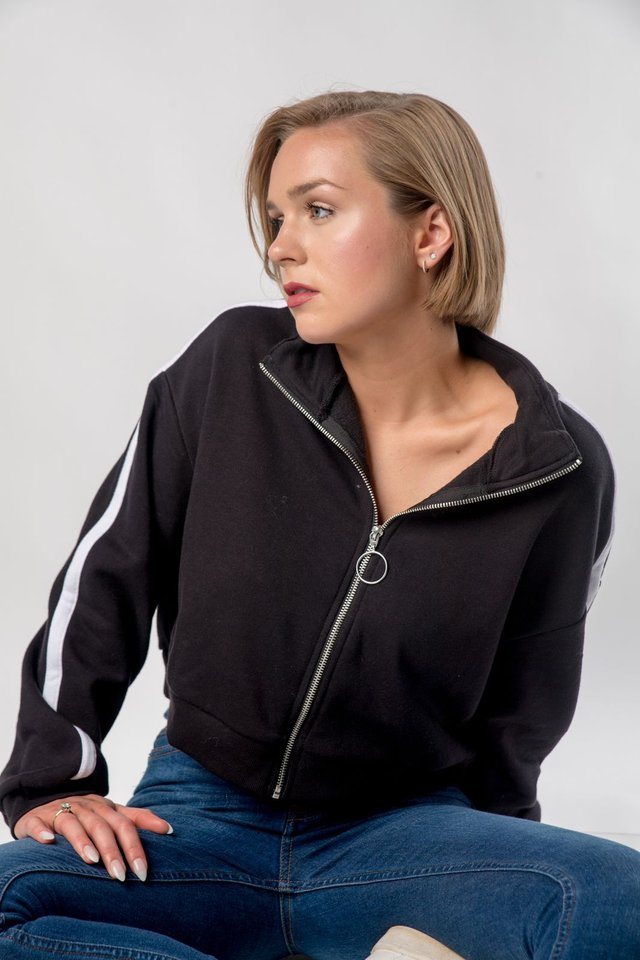 Madison started playing piano in elementary school. Although she quit during middle school, a friend rekindled her interest in music. She explains,
" when I was about 13 or so, one of my friends got me interested in singing. She was taking voice lessons which I thought was so cool, so I begged my parents to let me take voice lessons. They agreed, but only if I picked up piano lessons as well. My parents were shocked (and nervous) when I told them I was going to sing a song I wrote at recital! My vocal/piano teacher, Chris Duncan, really allowed room for creativity, and was very inspiring and encouraging."
This collaboration led to the recording studio and resulted in her debut album, influenced by icons such as Lana Del Rey, Gavin Degraw, Birdy, and Coldplay and chronicling her personal journey of self discovery.
"My first album was mostly about me trying to find myself as a person and an artist. A lot of the songs were inspired by family members, relationships, and my teenage insecurities. From the process, I learned to be more picky and straight forward."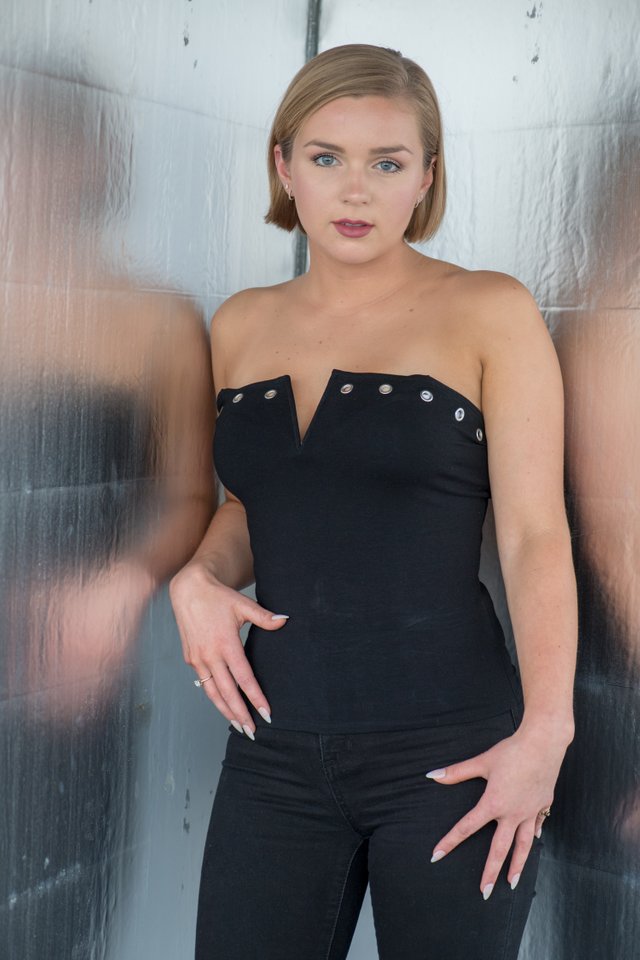 Madison recorded her album in Mobile, Alabama with her music teacher producing and Matt Damico engineering.
"Chris Duncan, my former vocal/piano coach produced the album and played all of the instruments you hear (except for me on the keyboard in some of the songs). He is an amazingly talented and creative person.
Matt Damico, sound engineer at Day 6 Entertainment mixed the album. Matt is just an awesome person. He gives constructive criticism, is very encouraging, and does a top-notch job in a very timely manner. I love recording with Matt."
Her hard work has been rewarded with positive feedback from reviewers. "Floodlight" won Songwriter Universe's Best Song of the Month contest for October 2017, and was chosen as one of the top five songs for September, 2017. Dale Kawashima of Songwriter Universe wrote, "This song provides a good showcase for Grace's expressive, heartfelt vocal performance." In his review of "Lost at Sea", Bryon William of Indie Spoonful described her sound as "top-notch" with a " clean vocal tone" and "meaningful music."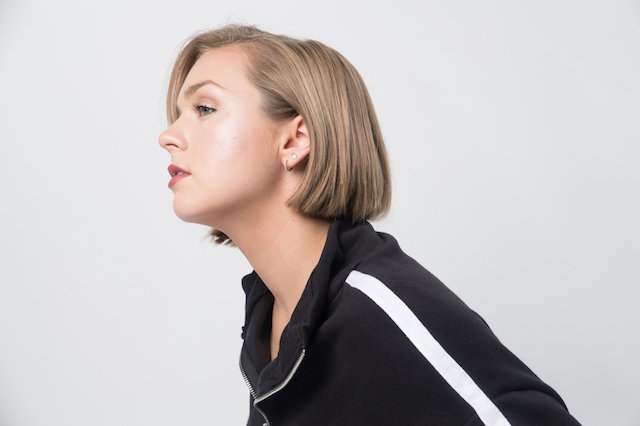 Madison has performed in numerous festivals, such as SouthSounds Music Festival and will be performing in the upcoming MOB Fest in Mobile.
"My first festival was actually the Emerging Talent Showcase of Blast on the Bay Songwriters Festival in Port St. Joe, FL. The festival chooses 10 applicants (through Sonicbids) - I was chosen out of 200 and was honored to be a part of it. I was able to meet and talk with some of the coolest songwriters/performers - Kylie Sackley (she's written for LeeAnn Rimes, Faith Hill, Alan Jackson and so many more), Jesse Rice who wrote Cruise for Florida Georgia Line, Tyler Reeve (From Mobile) who wrote In Case You Didn't Know, Austin Burke, Lauren Spring of the Krickets, Liz Sharpe of Little Feather, and more. Everyone I met was eager to answer questions and offer advice. It is so cool to see songwriters who work with such well-known and successful artists."
Madison performs regularly at The Listening Room of Mobile with other songwriters. She credits her experiences there with encouraging her professional growth,
"Jim Pennington, owner of The Listening Room in Mobile, has been such a blessing to me. He has given me the chance to grow as as artist in a professional, supportive environment. His support has been a major game-changer for me, and I just can't give him enough praise! I met Johnny Cole (music journalist for The Southland Music Line) at The Listening Room, and he has also been super supportive through his social media/word of mouth. He has always given me sound advice to further my music career and hone in my sound. I have a lot of respect for these two men."
In this video Madison is performing her song "Fragile" during a songwriters' night at The Listening Room.

Work in studio has continued and her new single, Void, was released this week. As Madison grows, her music is also evolving and says
"Void is really true to me and that is why I wanted to release it as a single. It talks about how it is easy to be misunderstood when you are guarded. I would say the vibe is kind of dark pop/ambient. I feel that the EP I hope to release soon will have the same vibe as Void ... I feel like my music has changed since my first album and really want to get my new music out there. I'm recording demos of my new songs, preparing for an EP (hopefully to be released within a year). I'm continuing to write new songs every week. And I'm trying hard to promote my music."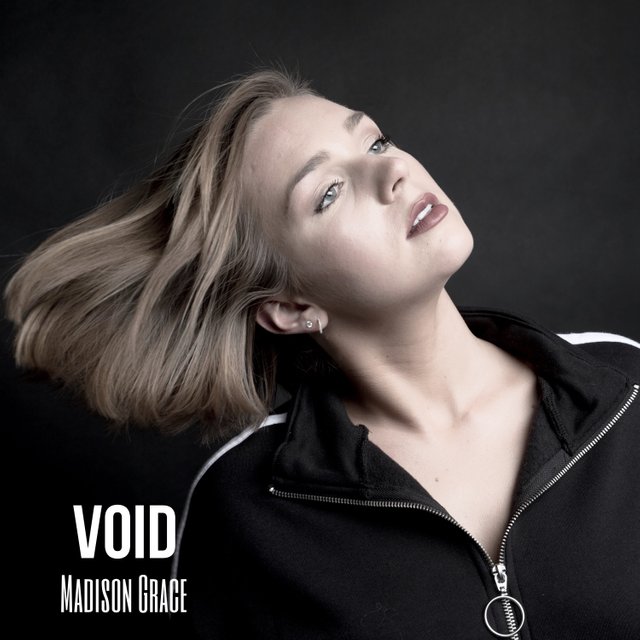 Family is a high priority for Madison and she treasures the support they provide,
"Since day one, my parents have wanted me to follow my dreams. They have supported me financially, emotionally, etc. through all my ups and downs. My mom never misses a show, my dad makes it to most of them, and since he is also my employer, works around my music schedule. My mom keeps me on track through times when I feel discouraged or let down and helps me a lot with the business side of things. My boyfriend 'Cody the Roadie' is super supportive as well. He comes to all my shows, carries my piano, and inspires a lot of my music. My best friend, Maggie, has been by my side the whole way. I have family and friends who continuously come to my shows to support me and it means the world to me. I couldn't ask for more supportive family and friends."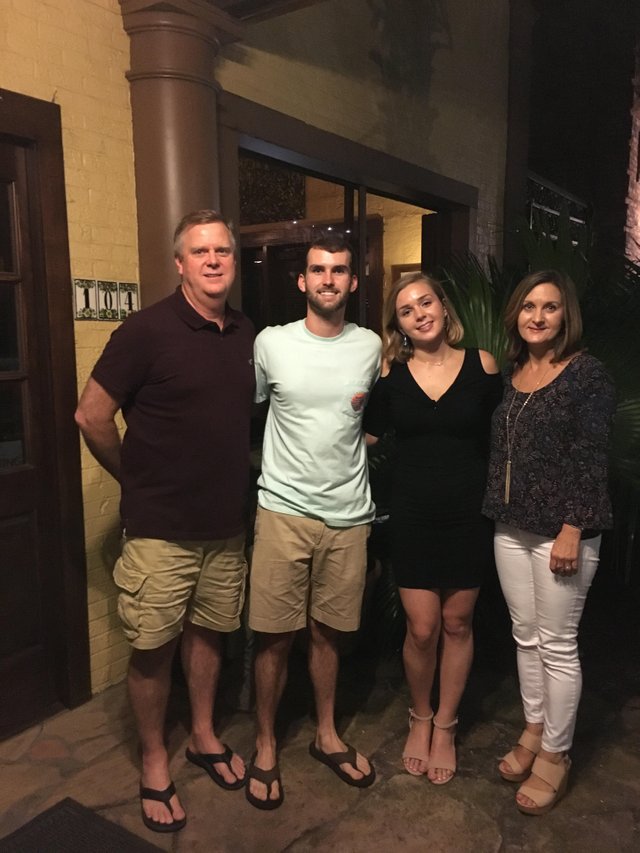 Songwriters on the Gulf Coast often form encouraging, supportive communities of like-minded artists. Here Madison describes some of what we do for each other,
"Rhonda (Huete, author of this article), you have also been so supportive of me, coming to shows and supporting me on social media. And I can't thank you enough for helping us get started with the business side of things. Josh Ward (also a Making Waves artist) has also been very supportive, offers good advice, and I am looking forward to working with him on my EP. As fellow songwriters/performers, you/Gravity Blinks and Josh are an inspiration to me. I appreciate you guys so much and wish much success to you and Josh on your recent and upcoming releases!"
In addition to music and college,
"I work at my parent's business, The Waggy Tail, several days a week. My brother and I have worked there since we were old enough, and we agree that it's been a good thing for us. I try to work out daily because I love to eat a little too much, although I'm all in to eating healthy foods. I love my pets - we have a dog and two cats, and I miss them so much when I'm away at school. I have an addiction - reality TV shows. I love being outside and doing fun things. And I really wish everyone would help take care of the environment - I still have something environmental in nature in the back of my mind as a possible major in school."
You can catch Madison this week-end at the release party for "Void" being held at The Listening Room of Mobile.
https://www.evensi.us/madison-grace-single-release-party-78-st-francis-mobile-alabama-36602/262573007
Keep up with Madison Grace through the following links:
https://www.madisongrace-singer-songwriter.com/
https://facebook.com/madison.grace.music.m.n.g
https://instagram.com/madison.grace.music
https://twitter.com/mn_grace_music
https://soundcloud.com/user-527863961
https://youtube.com/channel/UCU881TcjuukRfp-rNxSjCeg
https://open.spotify.com/album/1hjN0A8C0xCa7KHaolqRHJ
Cheers and happy listening!
by Rhonda Huete
http://www.rhondahuete.com
https://www.facebook.com/rhondahuetemusic