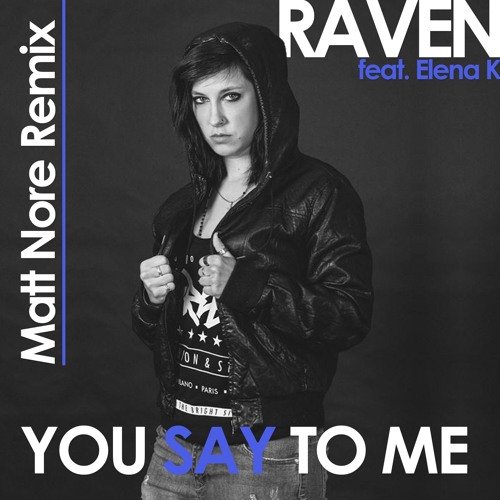 Hello guys!
This is one of the Remixes of my very first song "You Say To Me", made by Matt Nore.
I love this awesome artist and listen to his music very often! He really kicks ass!!
Hope you enjoy, and listen to the whole Remix EP! :)
Best regards,
RAVEN
Support us by listening on the following platform(s) (we earn a small amount of crypto and would appreciate it):
Alternatively you can play right here by clicking play (but we get no reward):
---
FOLLOW Raven:
www.facebook.com/ravenmus1c
www.instagram.com/ravenmus1c
www.twitter.com/ravenmus1c
www.soundcloud.com/ravenmus1c
www.ravenmus1c.com
www.ravenmus1c.bandcamp.com
---
More about Raven:
Some people try their luck in hip hop because they dream about bling and bitches. Steffi alias Raven, sound-engineer-in-training, began rapping to deal with a heartbreak. It´s well-known that creativity blossoms most when you`re devastated - and Raven realized that she could actually rap.
A woman in hip hop is always a rare specimen. But Raven has no need to imitate the boys. She does, raps and produces her own thing: female fronted electronic rap.
And in an age where homosexuality is still a taboo in the hip hop scene, an openly lesbian rapper is a breath of fresh air. Raven has something to say, and she wants to be heard.