Today I like to share with you an album that may not have the absolute best ever music, but it brings up memories of great pleasure every time when I listen to it. And as a matter of fact, the music is pretty good anyway. Not to the levels of Brian Eno, Ricardo Villalobos, Jeff Mills, or even Talk Talk and others I posted about before, but still good!
My reason for sharing this album with you, is the fact the music is written for my all time favourite series "Twin Peaks", a series created and produced by master David Lynch (check this post here), one of my absolute favourite film, series and documentary makers! The composer was able to perfectly capture the weirdness and brilliancy of David Lynch's mind and supported greatly the flow and mood of the series.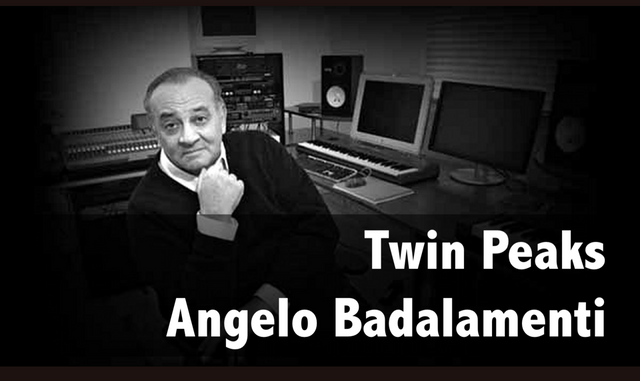 The album is the soundtrack to the first season of "Twin Peaks" aired in 1989/90 and composed by Angelo Badalamenti. He started his career in 1986, writing music for another marvellous David Lynch movie "Blue Velvet". Since then he has written music for more great films, like "La Cité Des Enfants Perdus", "The Straight Story" and "A Very Long Engagement"
Artist: Angelo Badalamenti
Album: Twin Peaks OST
Year: 1990
Country: USA
Get your Weird Hat out and NJOY
Tracks
Twin Peaks Theme
Laura Palmer's Theme
Audrey's Dance
The Nightingale
Freshly Squeezed
The Bookhouse Boys
Into The Night
Night Life In Twin Peaks
Dance Of The Dream Man
Love Theme From Twin Peaks
Falling
Music
Discography
Artist

sources [1]
brought to you by @qsounds managed by @edje